I am looking for 38 on up tires, prolly 15's but will entertain anything, I have the Toyota/Chevy big hub if they have rims with them.
I may have something on partial or full thread, if not I'll buy outright,
2 New Swamper 34x10.5x16's, they haven't seen pavement,
Then I have 2 brand new 34x9.5x15's also have 0 miles on them.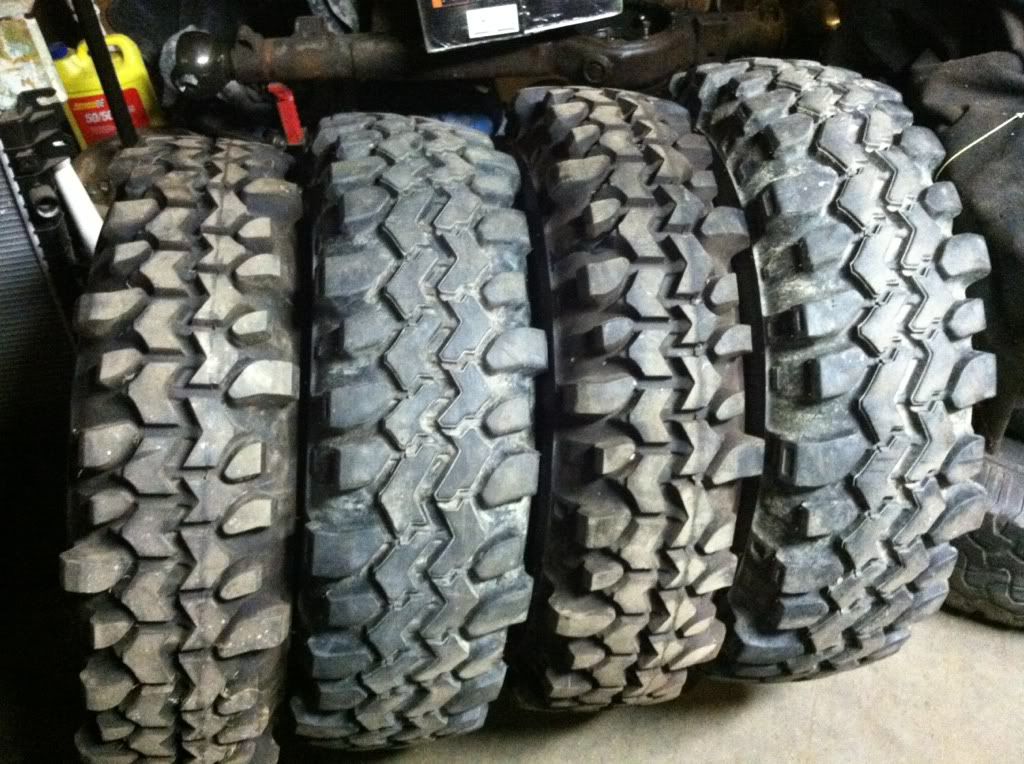 As you can see they are just as big as the 35's....
I'm looking to go bigger, 10.5's are 280/piece, and 9.5's are 240/piece, Which is more than most people are asking for for there 38's, but like I said I'll push these locally If cash is more important.
989-657-9341 send me pics or post them here with what you got
Thanks!