Discussion Starter
·
#1
·
K, so I'm at a crossroads on what to do about lifting the front end of my my project XJ. The Rock Krawler long arms are going on regardless of lift height.
Here's my old XJ with the RE 5.5" coils and RK long arms:
Here's how my XJ sits right now with ~3" coils(I think it a little less), but it's fenders are trimmed about 3" above where the old XJ was.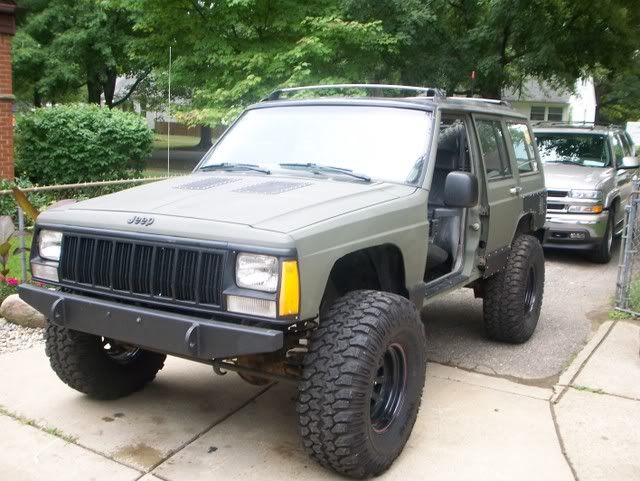 I'm concerned, that with the 5.5" coils and all the fender trimming, my 33's will look small and I'm not going to 35's until I regear. So these 33's will be my tires for probably another year. So the question is.. do I add a 1" or 1.5" coil spacer to the existing coils just to bump it up level with the rear, or just throw on the 5.5" coil and have my tires look like donuts. I also have RE 4.5" leaves + 1.5" lift shackles for the rear, that will go on if I go with the larger coils.
What do you guys think? Lower COG with proper bumpstopping, or big lift awaiting bigger tires?