While at the Truck & Jeep Fest in Canfield Ohio We were fortunate enough to win 2 awards.
The 1st award was judged by the people who put on the event and they picked us for "1st. Place in Best Grand Cherokee".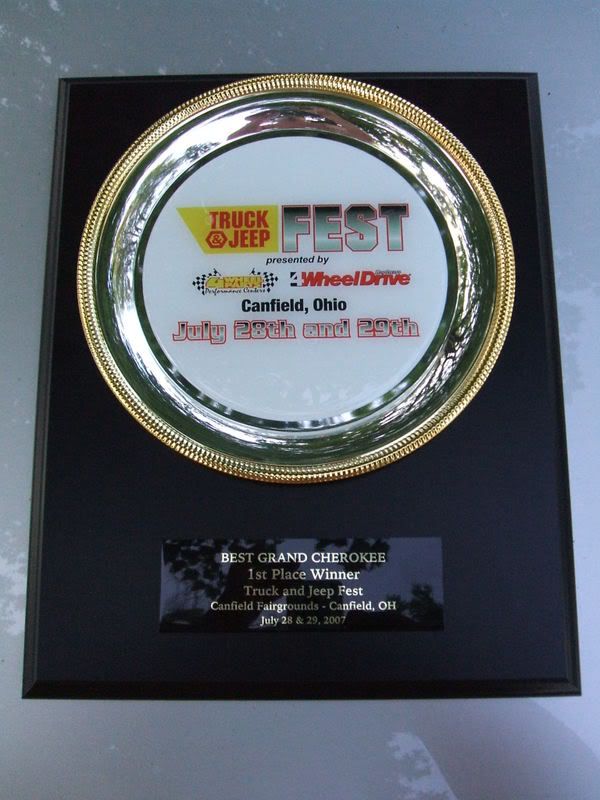 The 2nd award was judged by the participants of the event and they picked us for "Best Personalized License Plate"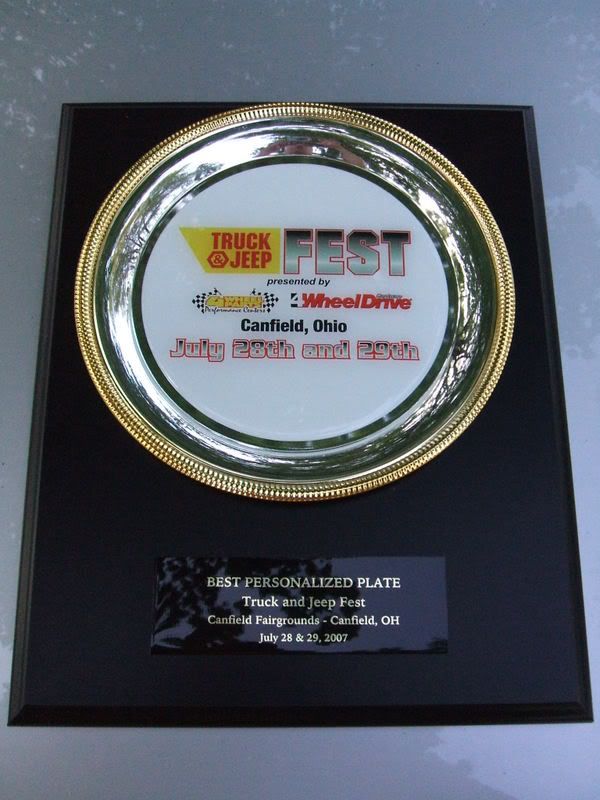 We were also graced with the presence of a few vendors who stopped by for a vist and a quick photo op:
Allison from Interco (Super Swamper)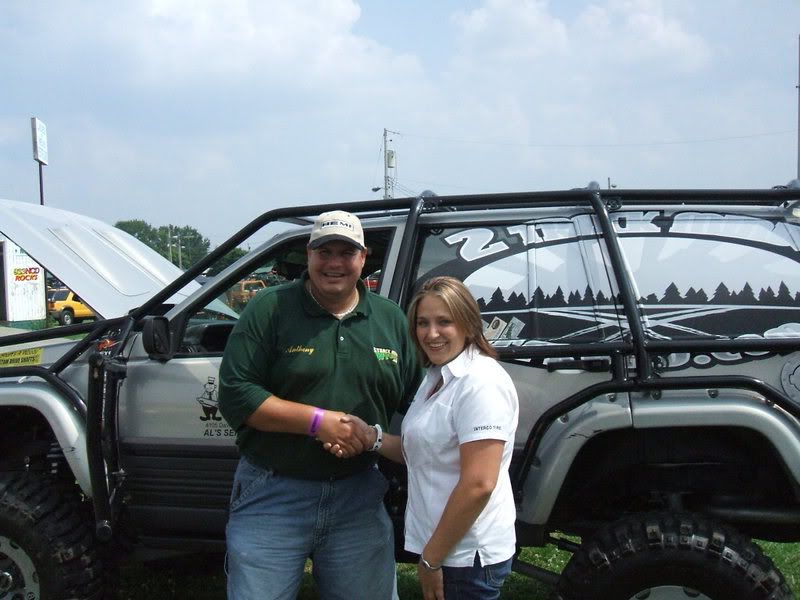 Brian with WARN Industries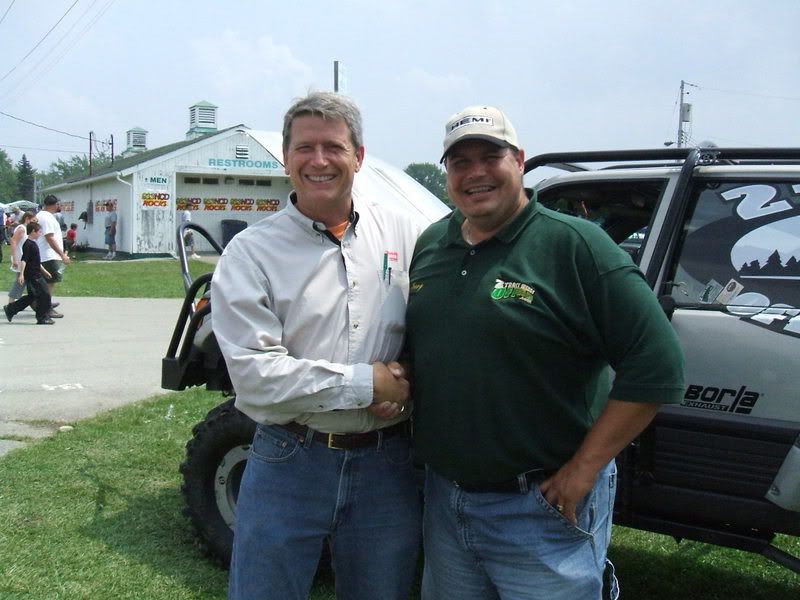 Harry with Staun Beadlocks
Scott with Rubicon Express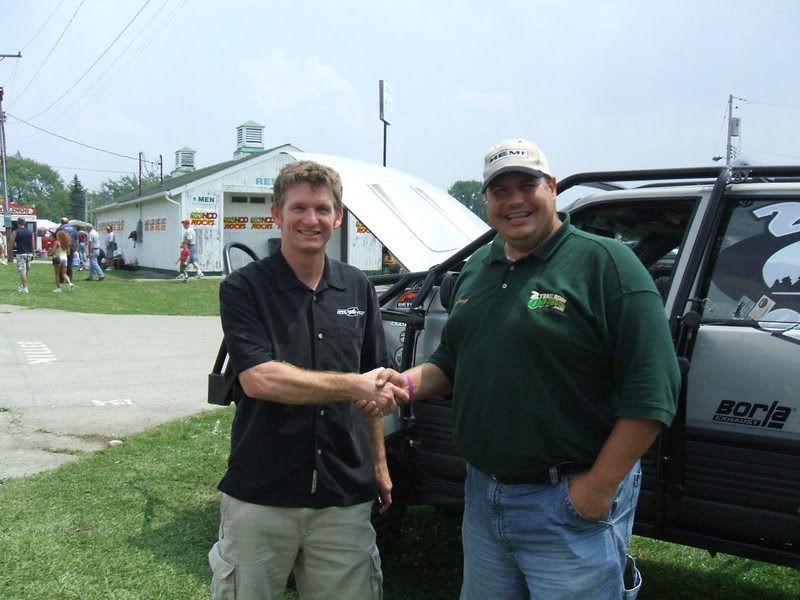 When we got a chance to break away we also met with Steve with Full-Traction, Mike & Jeff with Superior Axle & Gear, Matt with Solid Axle, Mike with Off-Road Unlimited, TR with ARB, Richard with Borla Performance, & Kent with Currie Enterprises.
All in all it was a great fun filled weekend. For more this great event and pics of the awards and vendors please go to:
Awards & Vendors
Thanks for looking,
2TM