·
Kreepy Krawlerz Off Road
trade my 37's for 35's
i have 4 37/12.50/15 Goodyear mt/r's. they all are evenly wore and read 15/32 tread, they come new with 19/32 so these are all 80% tread. the previous owner grooved these very aggressively, however none of what he grooved goes beneath the tread so it was done right. The rims are chrome 15/10 6x5.5 and have a very small amount of surface rust that can easily be cleaned up. i will not separate the rims from the tires.
i am looking for 35'' tires for a/ or on a 15'' jeep rim 5x4.5 with 80% tread or better. interested in a good radial m/t such as Goodyear, Maxxis, or Bfg's new or old m/t. but may also consider a swamper
you would be responsible for pickup as i have a gay Cherokee, and cannot even fit these in it to move them.
sorry if i seem very picky but i will be making round trips to Wayne Michigan every few weeks and there are only a few m/t's that last very long.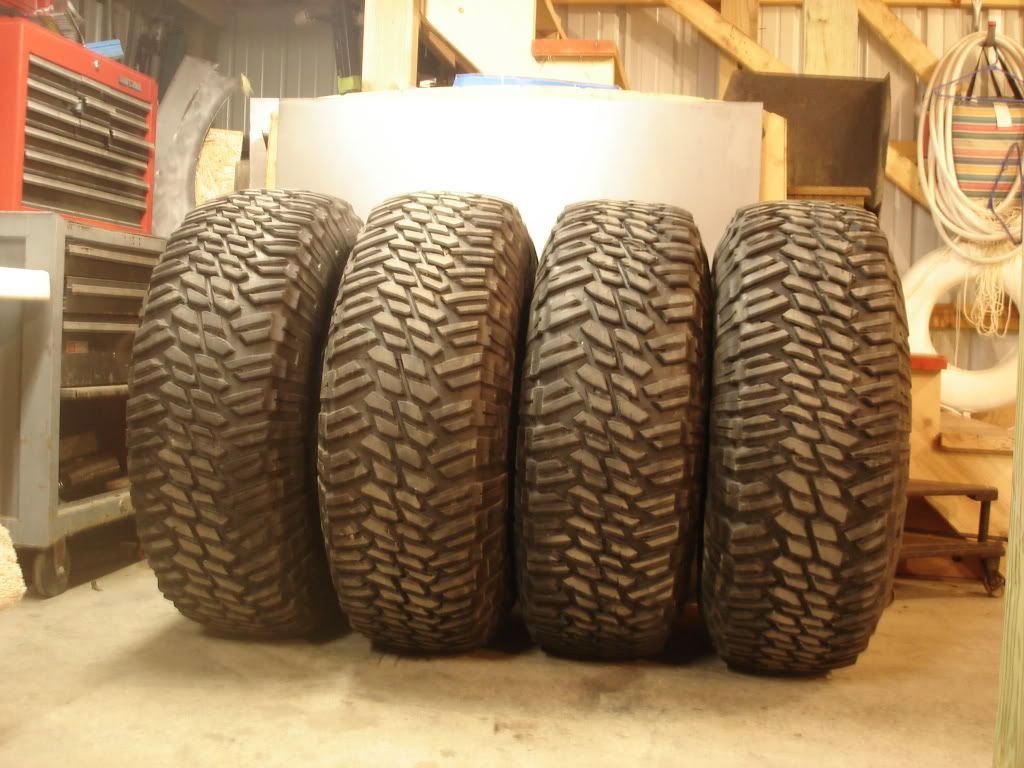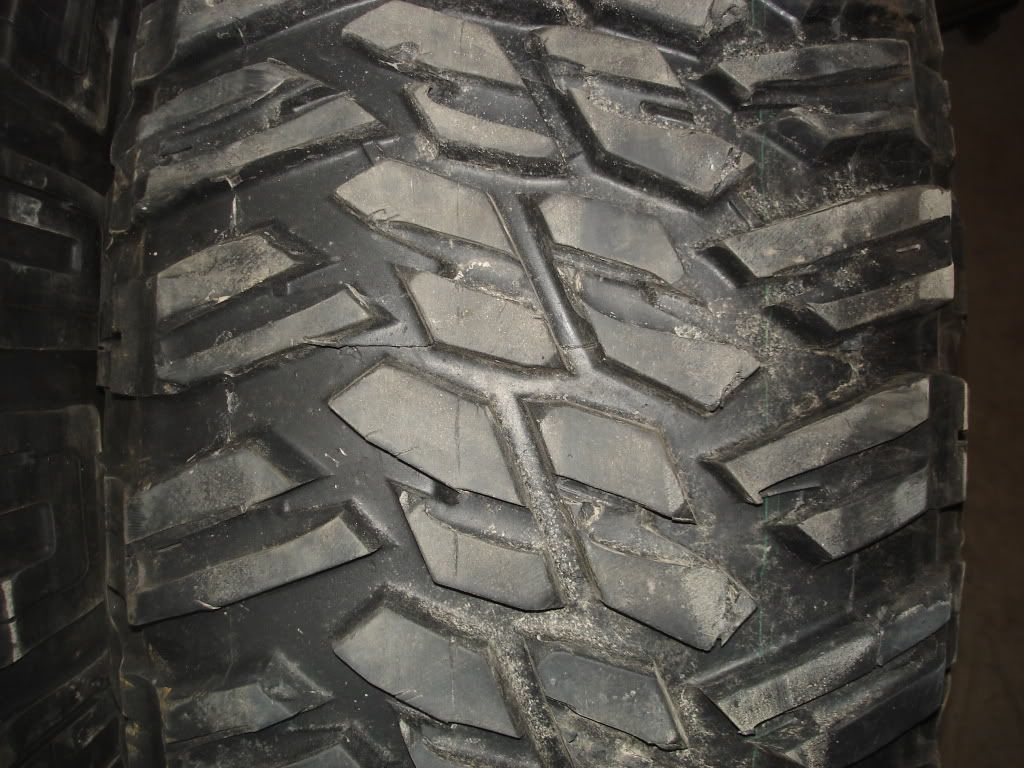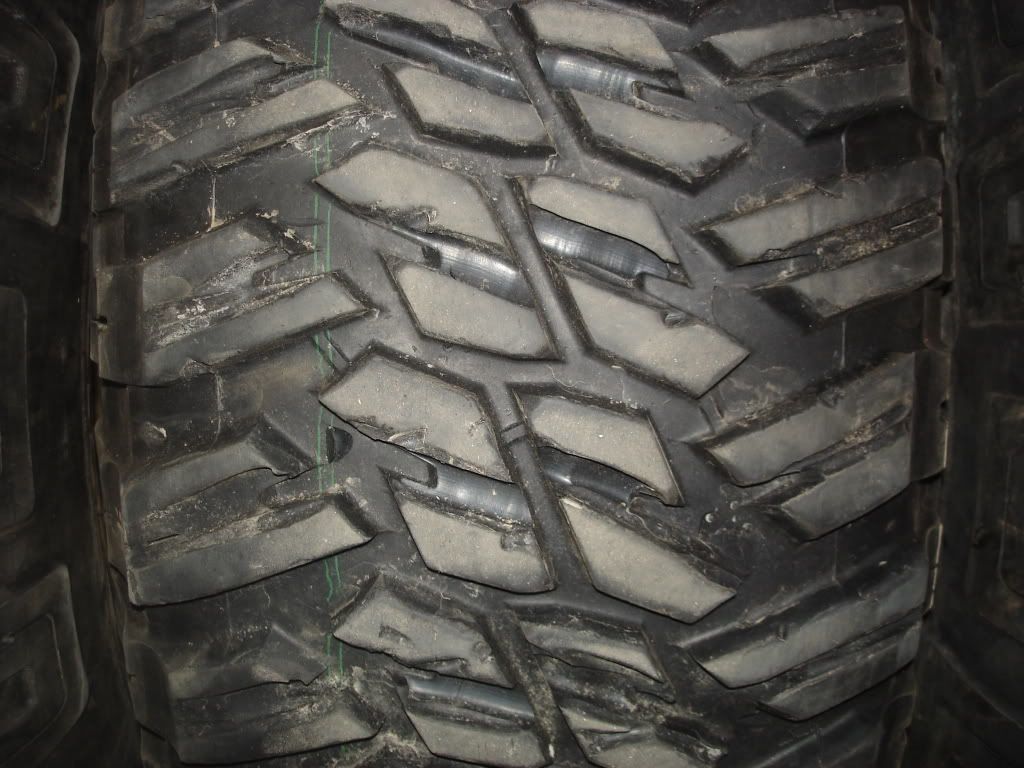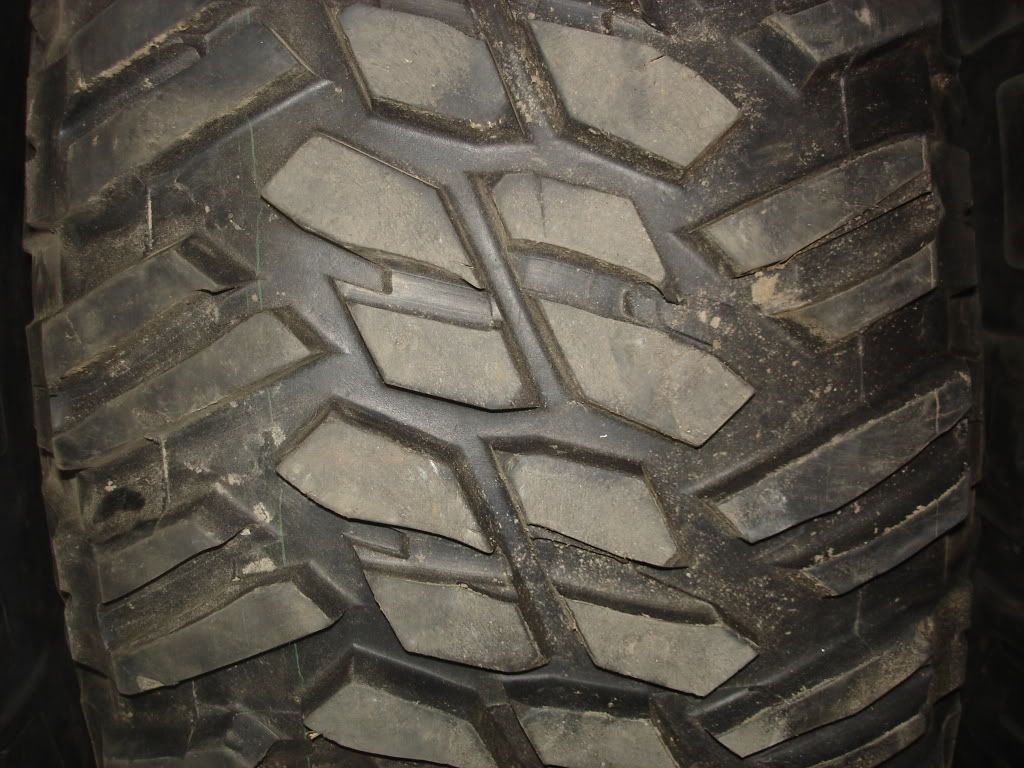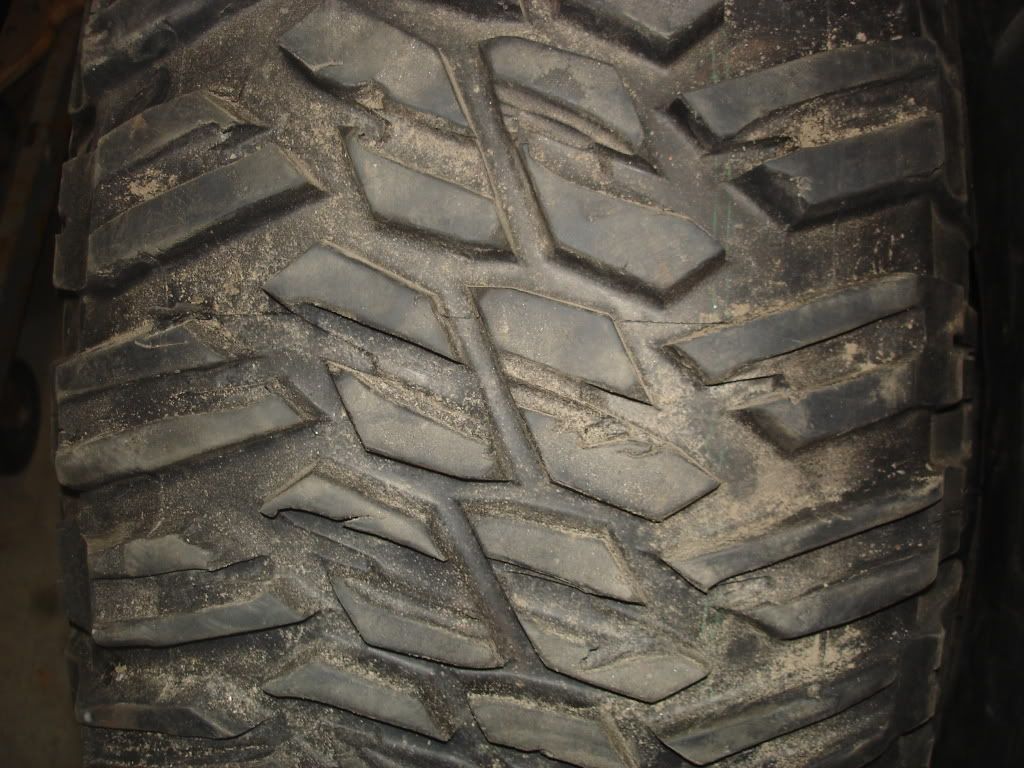 my loss is your gain:woot: