Discussion Starter
·
#1
·
About a month ago, Number Four finally died.
Number Four started out as a 2002 Specialized Enduro Pro and over the years, morphed into something completely different than when I started.
Before:
After: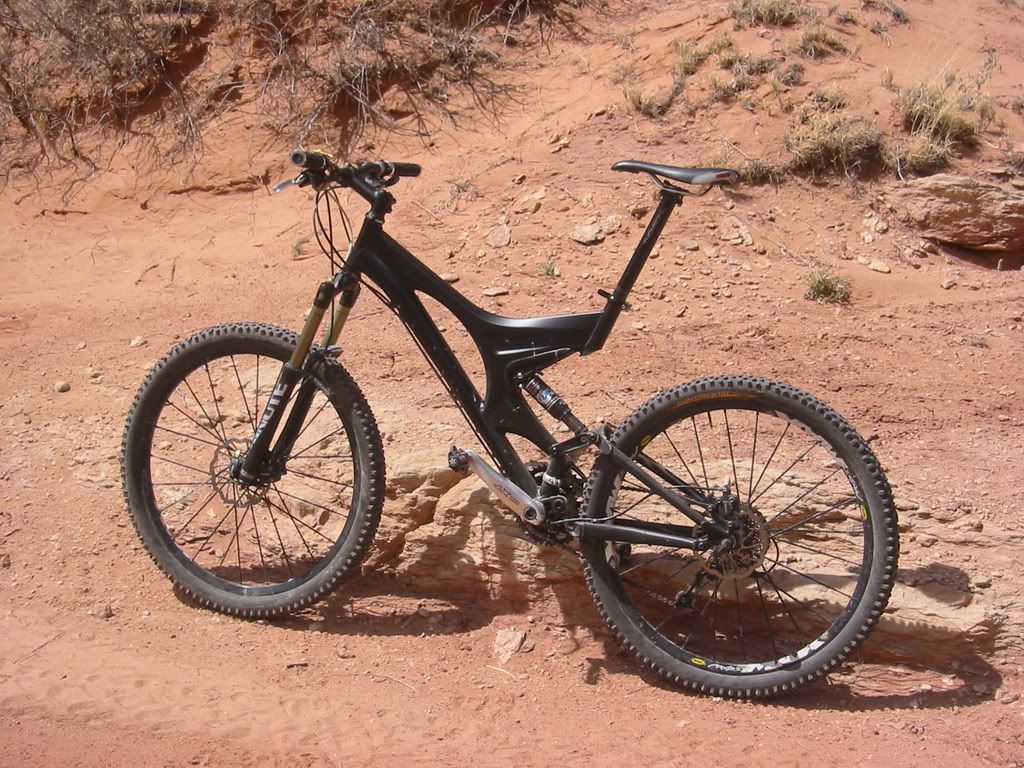 I called it "Number Four", as it was my fourth frame (3rd warranty replacement) from Specialized. The early Enduros would crack along a few welds and the monocoque would start to separate. They fixed it in the later years and Number Four was a trustworthy bike. It came from the factory painted white - I had it repainted (thus voiding the warranty) flat black and rode it like the for the last 5 years until the seat tube broke.
***
So, I replaced it with this:
.
.
.
.
.
.
.
.
.
.
.
.
.
.
.
.
.
.
.
..
.
.
.
.
.
.
.
.
.
.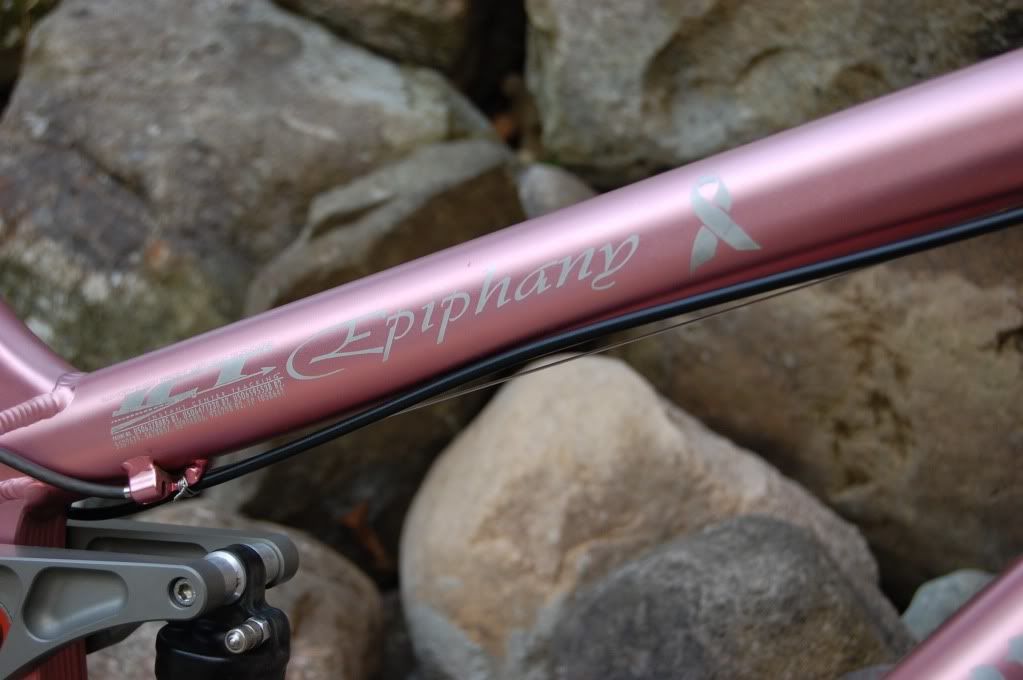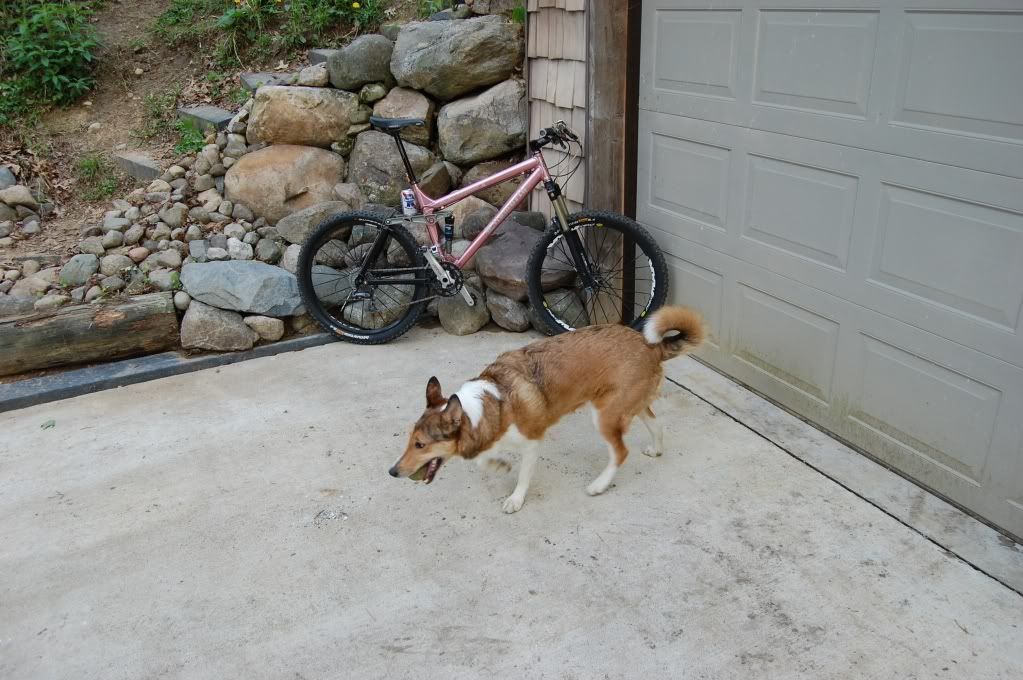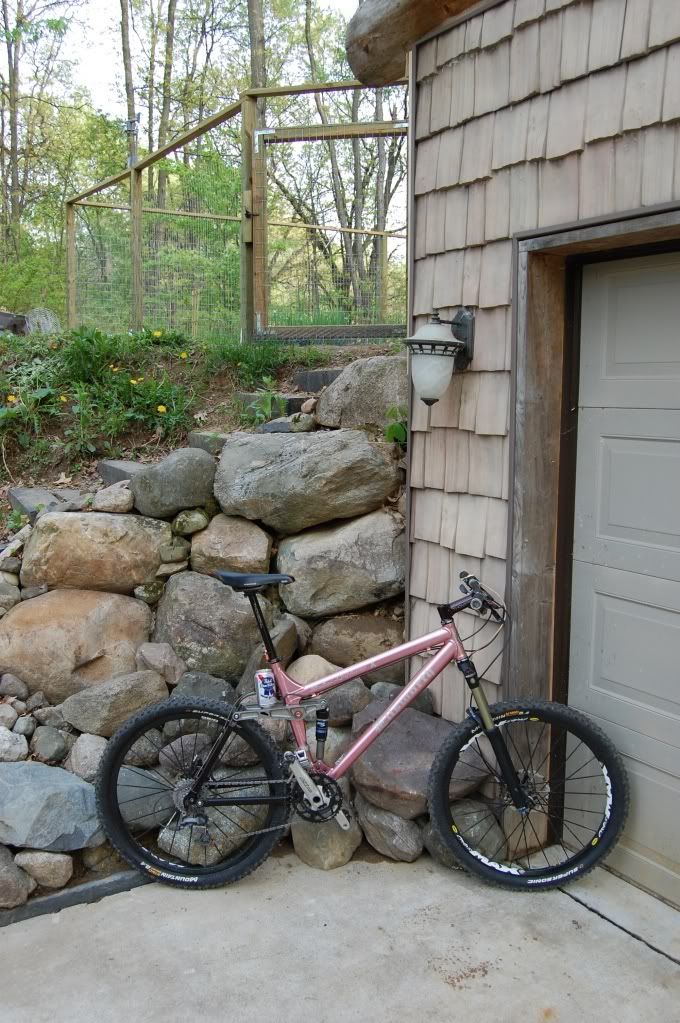 Yep.
That's a pink anodized bike.
It is built in the :usa: (2008 Ellsworth Epiphany) and every frame purched resulted in a tidy donation sent to the Susan G. Komen foundation for breast cancer research. I saw it listed on E-bay - sorta locally - and bought it. It is the modern model of the frame I always wanted to buy (the ID) AND an awesome color.
Why is it an awesome color? Because it gets people's attention and makes them ask questions and/or call me a ***. That's fine, as long as I can tell them about SGK and how my mother is a Breast Cancer Survivor.
Just finished building it last night and took it out for the first ride today. Sweet ride and comes in just a tick over 26 lb. - not bad for a 5" travel bike with 2.4" tires on it.
Here's to your health and one remaining titty, Mom!
:beer: