I think I finally have my build plan, and the engine goes in tomorrow so its a good time to post....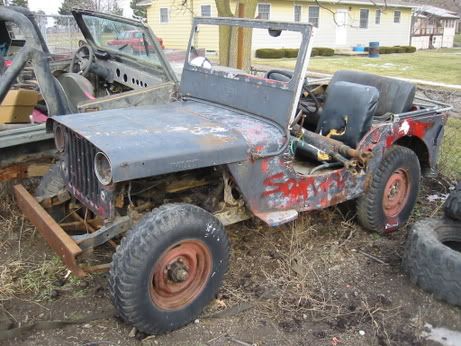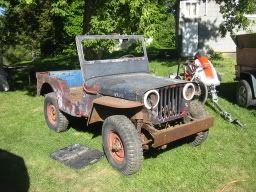 that mixed with a
Small Spring Lift
Buick 225 V6
T-86 or t-14
D18
slight stretch (very slight 2")
saggy swap using a FSJ power steering box (f'in huge)
pizza cutters
winch
possible PTO (if I can find one)
3.73 super NT D44
3.73 Standard NT D30 with Disc Brakes
Upgrade the Master cylinder to a 2 chamber at some point.
The jeep will have a military arctic hardtop off a M38 as well.
CJ5 frame... Beefier and will hold up better over time since this rig will likely be lightly wheeled.
Eventually Fuel Inject the 225 for added economy.