Howdy folks! I needed a 4wd replacement for my mechanical tdi swapped VW Rabbit pickup, so after some hunting I found a 2000 Black B3000 5 spd 4x4 down in San Antonio TX for a good deal. Got lucky that I had a friend down there for work and he was able to pick the truck up on Thursday and drive it back to Louisville KY. I drove down over the weekend and brought it back to my mad scientist lab in the woods of northern MI. Turns out, the 3.0 has a blown head gasket as it took 3 gallons of coolant to get from KY to MI. No idea how it made it from TX to KY being 2 gallons low and didn't blow up. Oh well, I didn't buy it for the turd v6 anyway. But due to that, my time table is getting moved up and this thing is getting swapped ASAP as I'm not going to do a head gasket on the 3.slow.
About 4 weeks ago I yanked a fully dressed 2004 Passat TDI engine/harness/ecu from a u-pull yard in the ghetto of detroit for $412.50. Sold the trans computer and intercooler off for $425, so the motor didn't cost me a dime. It needs a cam as 04-06 TDI's do, but I'm a dealer for Colt Cams so that's an easy fix. I'll also delete the balance shaft and put a fresh timing belt on it. I'm hoping all the vw accessories will clear and save any custom belt/pulley work. It's going to get a small set of K03/hx30w compounds which should be good for 180whp/350wtq with the stock injectors. When I upgrade them down the road, 220whp/425wtq should be doable from the same turbos.
Put the truck to work and went out and cleaned up a few dead limbs that came down in the wind storm last week. It's already sagging 1.5" with just this load so I ordered the airlift helper bag kit, firestone pump, and assorted fittings to hook it all up. I have a 20ft aluminum car hauler I plan on towing with VW's on it and I know that will squat it more than this.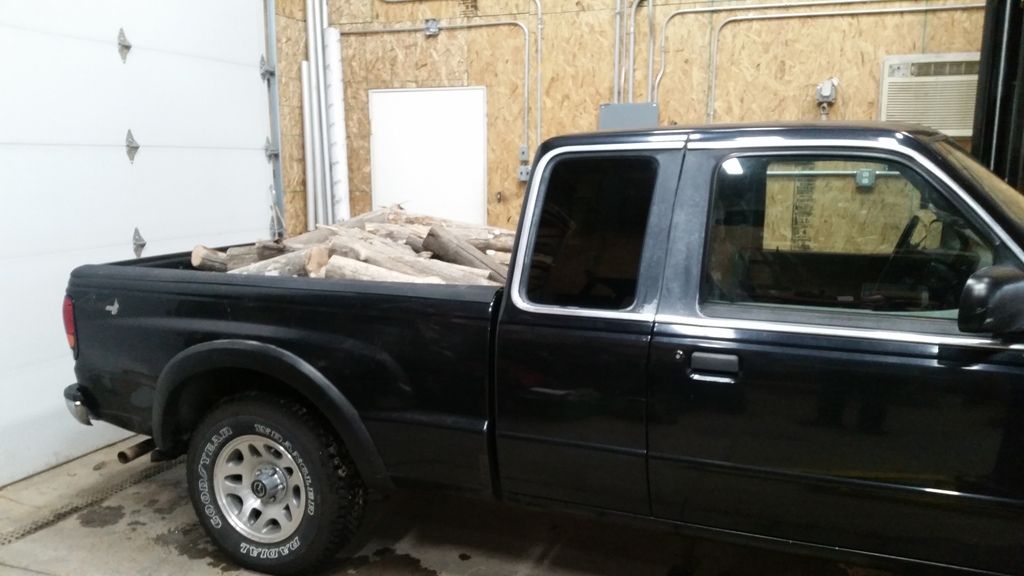 After unloading the bed, I put it on the hoist to get a look at the underside. Holy crap! I'm so jealous of guys down south/out west. I can't believe this is a 17 year old truck with 216K on it. Looks like a 2 year/20k old truck from up here. This will get the most overkill undercoating job ever done when I get done with the swap and will be washed inside every time it has to see salt.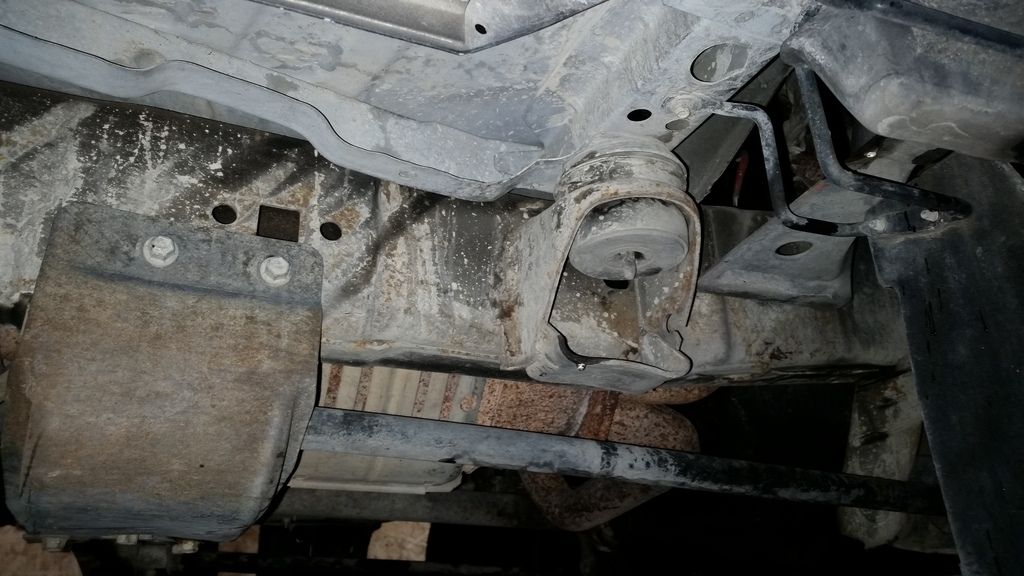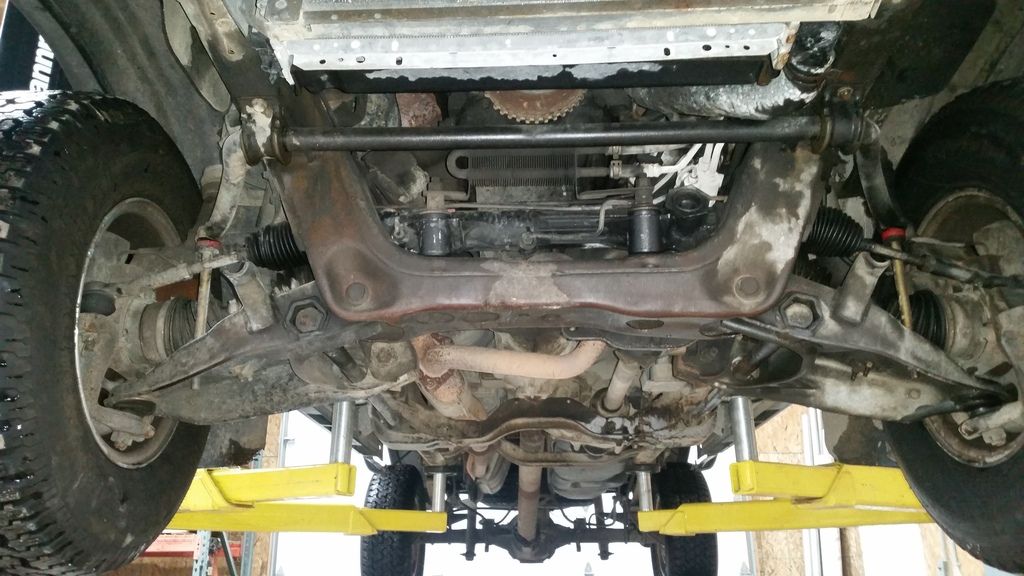 Worst rust I can find on this thing LOL.
From my googling, this is a very common issue. Hopped on ebay and ordered the aluminum repair ends for $14 and a new pair of Depo door handles as they were only $12/each.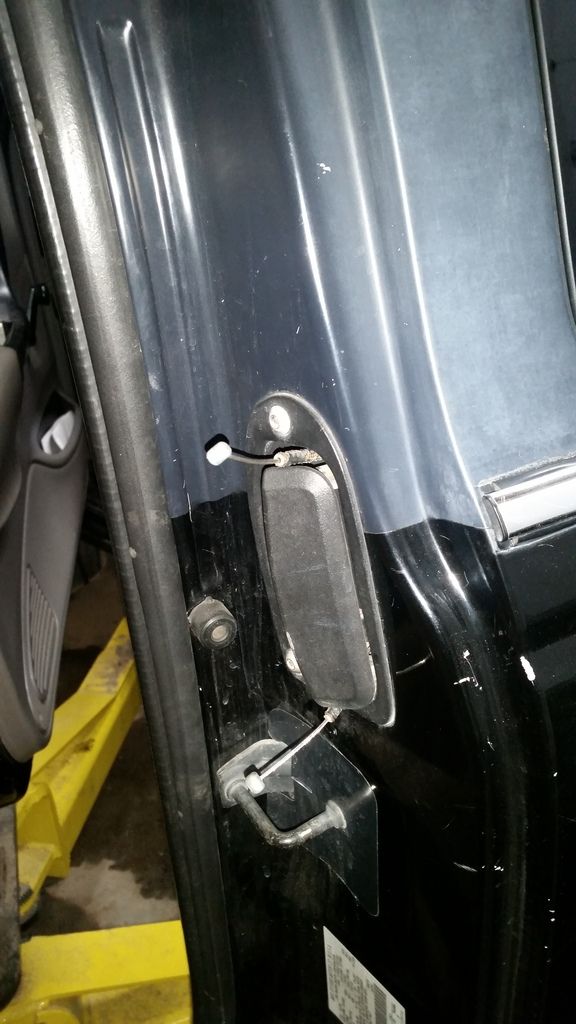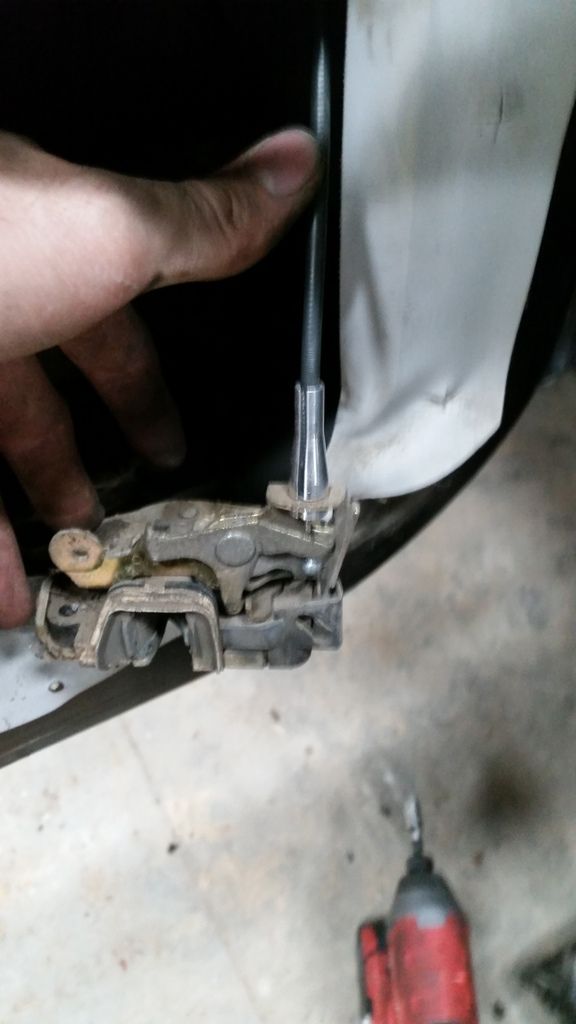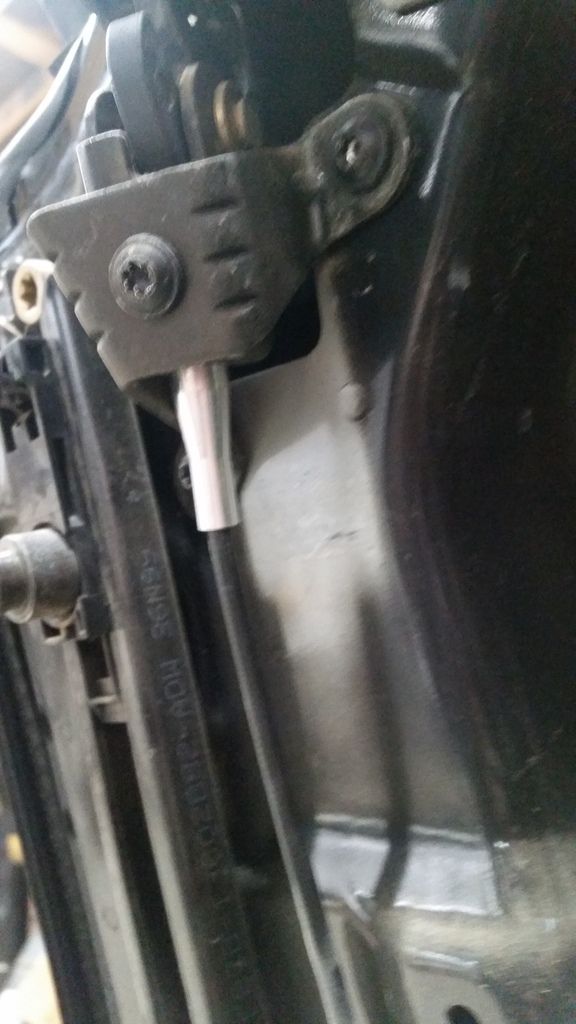 Helper bags to prevent saggy ass syndrome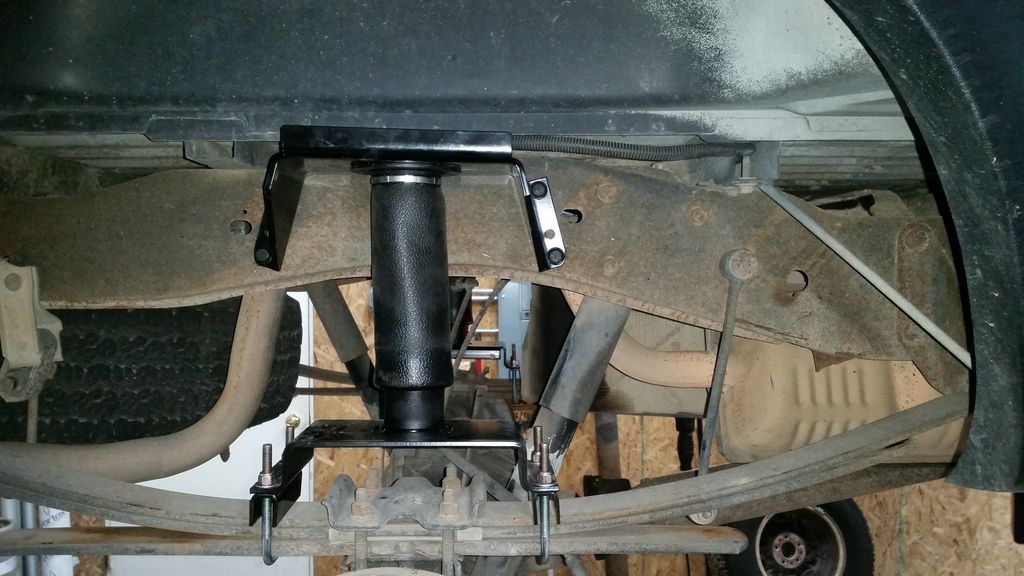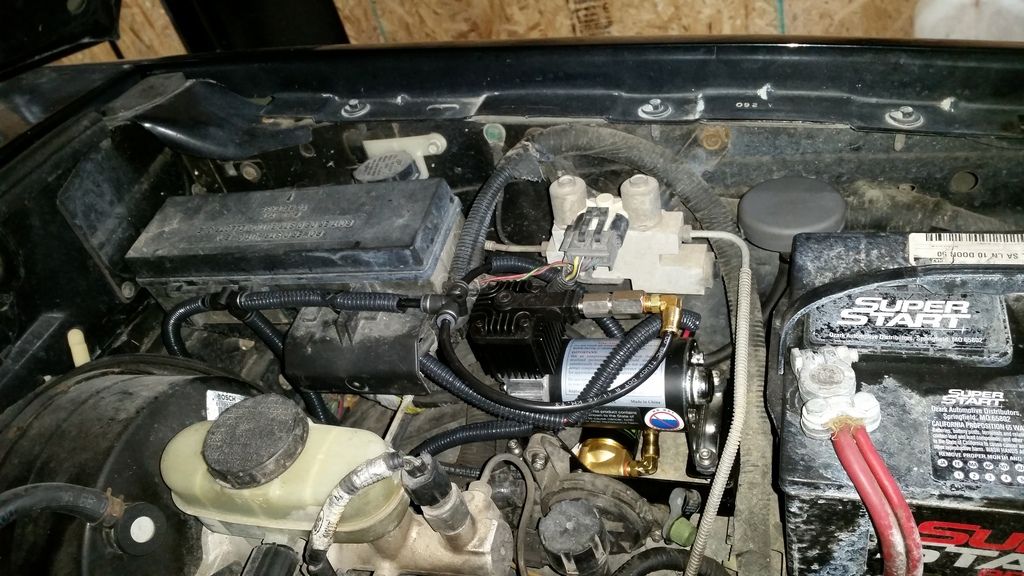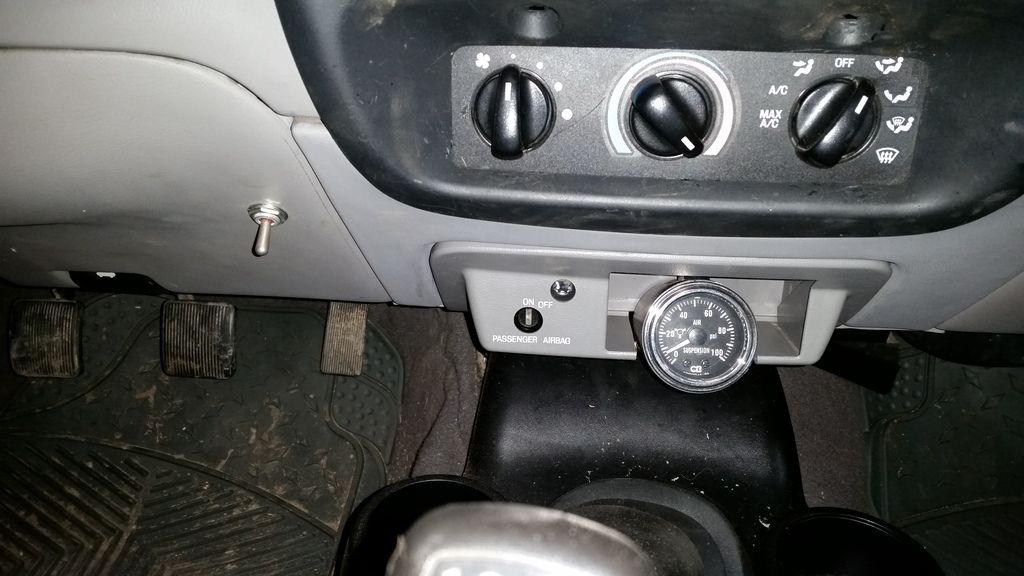 I freed up an engine stand and started on the TDI. Pulled the trashed cam to install some head studs and stiffer valve springs. I'm planning on 45-50psi of boost so I'm setting the engine up accordingly.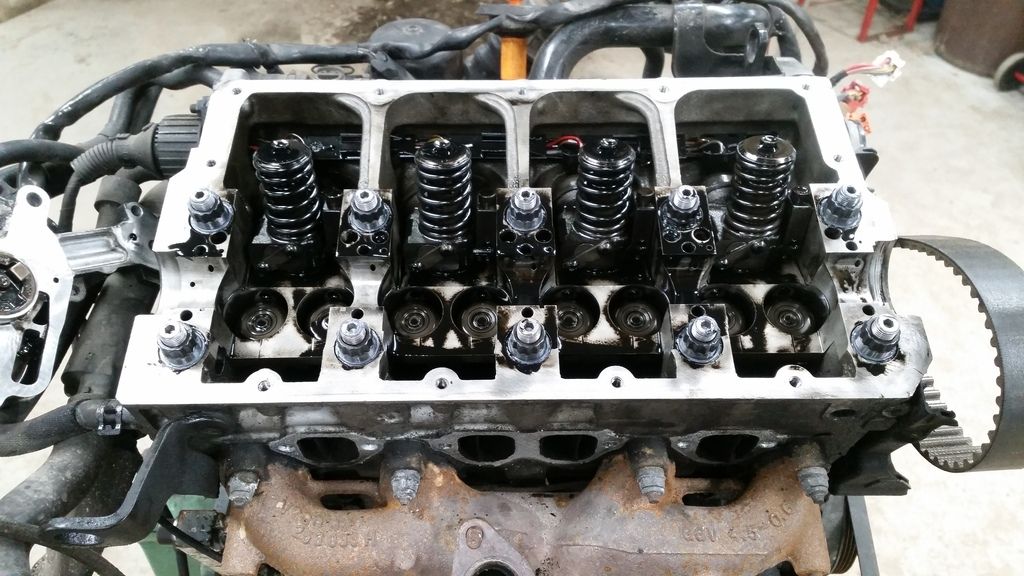 This evening I rolled the engine over to work on the bottom end. Balance shaft setup was deleted and stronger main bolts installed.
Before
After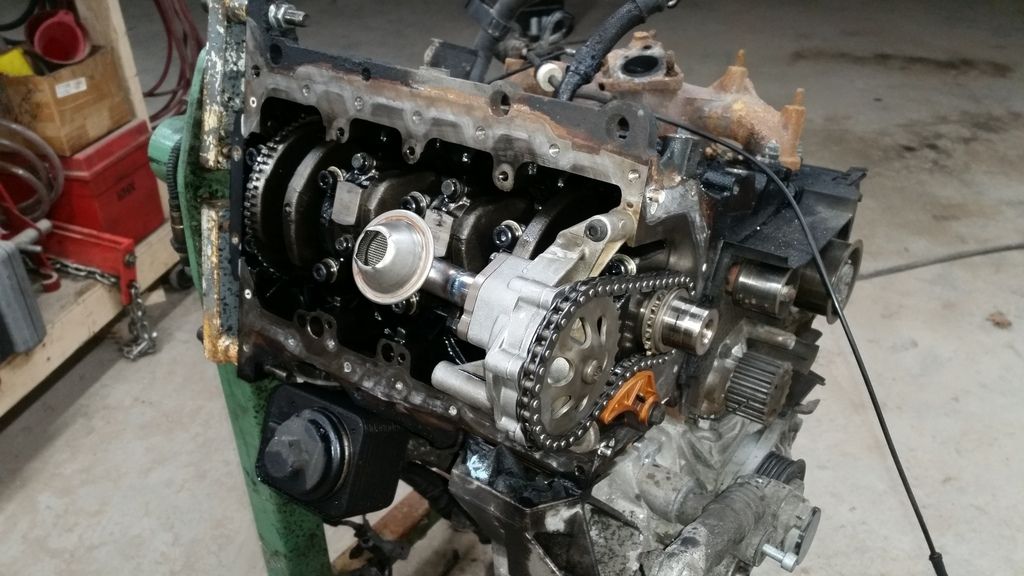 All sealed back up.
Electric shift T case isn't reliable shifting in/out of 4wd so I hunted down a 2003 manual shift 1354. Got it to my door for $150 from a wrecking yard in Wisconsin. Now I just need to find the shift linkage and floor plate.
The 7.5" rear end has a TON of backlash, so I hunted down a 8.8" from a fx4 with a limited slip and matching 4.10 gears. Hopefully picking it up this weekend!
If all stays on schedule, I should have the custom adapter kit in 3-4 weeks and I can get swapping :bdr2: