Discussion Starter
·
#1
·
I think so! :sonicjay: :sonicjay: :sonicjay: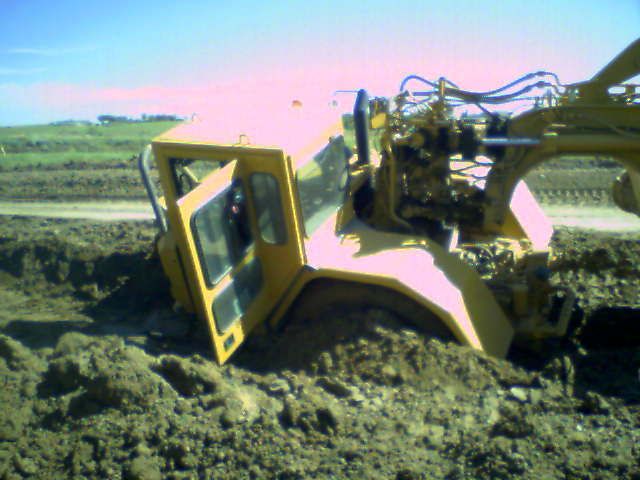 My older brother just sent this to me. He lives in Wyoming and does road construction. I thought he might have learned by now, but I guess not. If the ground LOOKS soft, and you are running a 50,000+ pound machine... You just might sink. As you can see, he did! :tonka:
I have pictures somewhere of his GMC buried up to the windows while he was out "checking the fields" when he used to farm.
I just thought I would share.