I fixed my 2000 s10 so just feeling the waters. I need some funds. anyways.
Motor and trans are said to have around 100k now, I know they guy who did the swap and it's done right. Body has around 228k
Has a small lift on 32x11.50 Goodyear MTRs all but one tire and the spare have good tread. Will come with 31s as well.
Runs great, but there were some wiring problems and the horn and started are on push buttons. I was sick of dealing with using a screwdriver lol. Pretty much everything works, power windows, door locks are lazy tho. It handles ok on the road, but some new shocks would make it ride awesome. Has a sway bar disconnect on it. Has the np242. WILL NOT GO INTO 4lo though. Maybe shift linkage, part time and 4 hi work fine as well as 2wd. In middle of painting it right now, so when it's finished pics WILL BE updated. Holds 75 on the freeway good, but again, shocks would help a lot.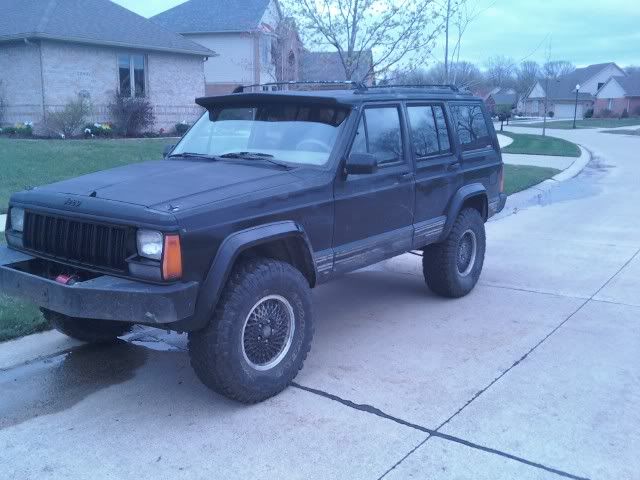 There is NO major rust. Just some behind the rear wheels and on the rockers a little bit.
lets start at 1500 and give me offers.