Just like title says, Ruger GP100 chambered in .357 Mag (.38's can be shot out of it as well if you desire).....Stainless, 6" barrel. Has had maybe 50 rounds through it - maybe. Gun has been drilled/tapped by a professional for a scope, but doesn't come with one/any mounting stuff.
These guns are incredibly reliable, and accurate.....if I didn't already have one (that has never misfired with 3000+ rounds through it), I'd keep it....though I must say I'm not in a bind, so please no low ball offers.
Looks just like this, but not actual gun.....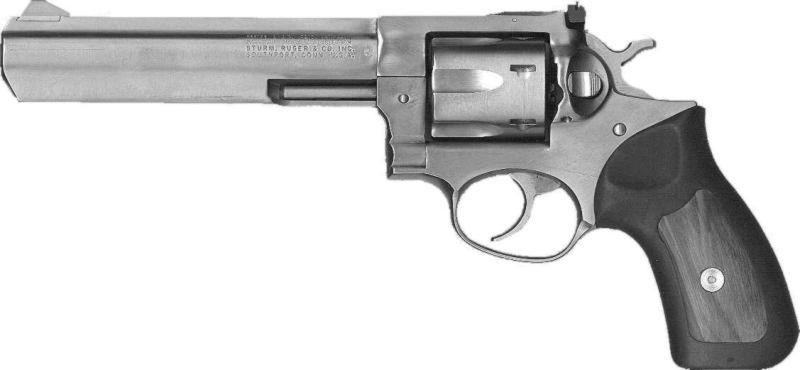 $450 FIRM, no trades, Cash ONLY, must have permit.....