All the parts to make a whole CJ7. Make offers on anything huge discounts on multiple items. $700 for everything CJ that I can find.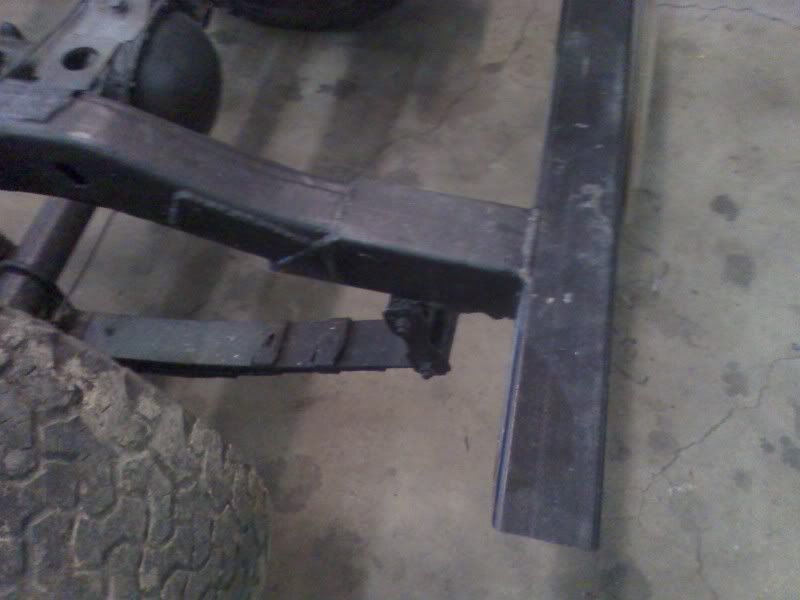 Complete Dana 30 Front axle has one new hub and new ujoints. $150
Complete Model 20 Rear axle $150
Frame It has been all cleaned up and patched where it was rusty. The rear section and bumper was replaced with 3" square tubing and the body mounts were repaired as well. It was painted with rusoleum primer and black paint. It also had nerf bars welded on it. $250
Brand new set of stock CJ edelbrock shocks only installed never driven on. $100
Brand New Daystar 1" body lift $100
Tub, It has been repaired in most of the places that there was rust but it still needs more finish work to really be usable. The bed floor and lower sections of the rear wheel wells are new and the floors were patched with heavy gauge steel. The area below the tailgate where the hinges bolt on was also replaced with a piece of tubing. $200
Hard doors are usable but the area that goes around the window is a little flimsy from rust. $100
Fenders are pretty decent except some rust holes in the inner fenders. $100 for both
Good running 4 cylinder 2.5 "Iron Duke" engine $125
T-176 trans $300
Dana 300 $250
15x8 Steel Chrome wagon wheels with pretty worn out 33x12.50R15 BFG AT KOs 5x5.5 bolt pattern $150
Hood good shape just some surface rust $100
2 Tailgates, one is primed the other is white, both are solid and the hinge bolts aren't broken off $75 each.
Grill, seats, roll bar, dash, gauges, steering column, steering box, radiator. All available but I'm not sure on the condition yet because it was decided today that it's getting parted out. I'm planning on taking pictures tomorrow and I'll determine prices then. Everything is OBO and let me know if my prices are way off I'm mostly just guessing. Make an offer on all of it if you'd like to. Some parts are in Clarkston, Some in Holly and I can bring any of them to Flint so let me know what works best for you.