I'm just throwing this out there right now, I will update later with more/better info. but I just wanted to post it to see if anyone is interested at all, it says where the items are located but I could always transfer them between Kalamazoo (49006), South Lyon (48178) or Middleville (49348), but it could be a few weeks.
I have 4 BFG All Terrains that are 265/70/16 (about 30-31") they have some wear, but I think you could get awhile of use out of them. looking inside them, one has a patch, and one has a rope plug in it, but they held air fine. and they measure just under 30"located in Kalamazoo(49006) ~$123
here are some close-up's of the worst tire:
sorry this ones so blurry
I also have these 4 rims for sale. They have some minor corrosion, but can't be seen from standing height. but they are 15x8ishx5.5, Located in Kalamazoo (49006) ~$123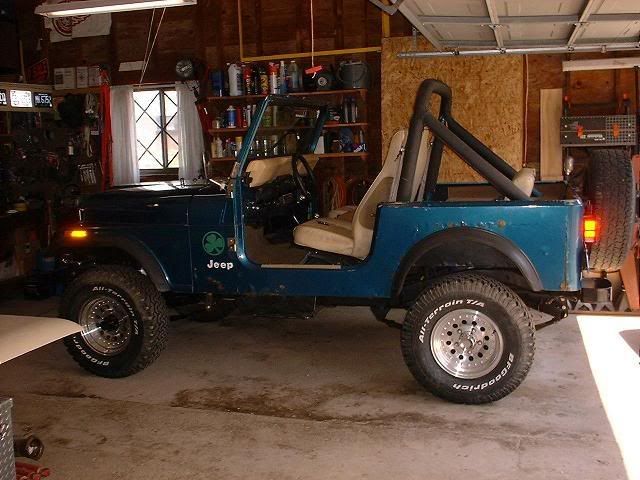 here are some new pics. I took a closeup of by far the worst one. and the stack. but as you can see, the bead is perfect and they hold air fine.
also these rims/tires (I'll get a better pic up later) they are stock ZJ Limited 16" wheels with 225/70/16 tires on them, with a fair amount of tread, the rims are kinda ugly and pitted, but they hold air and are still solid. they are located in South Lyon (48178) ~$123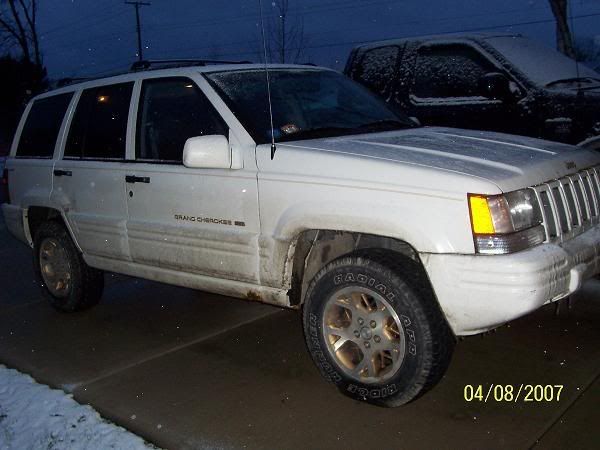 and there's a TJ rack too, it mounts to the roll bar in 4 corners and goes above the folded up or removed seat, it's kinda like this one
http://www.4wd.com/productdetails.aspx?jeep-sid=281&plID=0&partID=11881
~$Sale Pending located in Middleville (49348)
~Bry