Since my wife is working again, I has some extry time & monies to build something :woot:
I recently picked up a really clean CJ frame w/ axles, a tub & a lift already on it, but It was to nice to cut up and weld to.
So, since I couldn't sell my other pile of parts I decided to build it. This is what I'm starting with: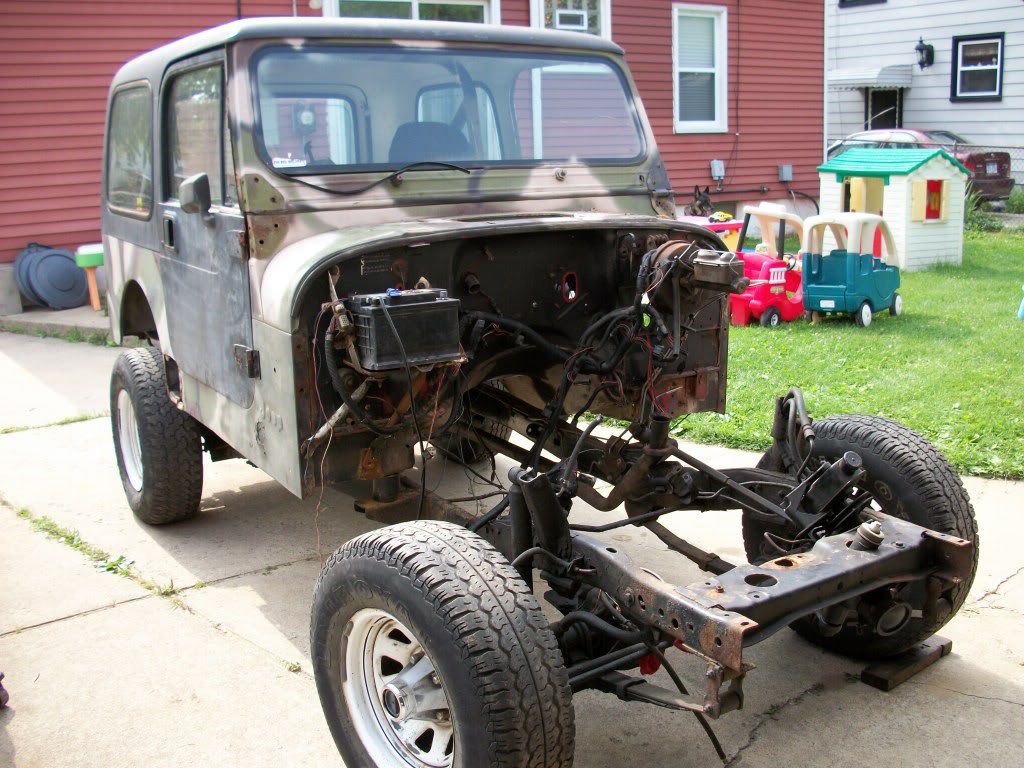 Parts list so far:
350 Chevy with a decent cam, heads, and intake
Beefed 700R4
[strike]Scout 44s (will eventually get tons but I don't have a front 60 yet)[/strike]
Dana 300
[strike]Some "usable" 35" SSRs [/strike]
Plans:
Build it on a budget.
SOA
Remove 2" body lift and install 1 " Daystar bushings.
Convert front springs to YJ style or something of the like.
Get it running by the fall (probably wont happen
)
Well...... Plans changed :sonicjay::sonicjay:
Walmart panties has gone from CJ to Islander :teehee:.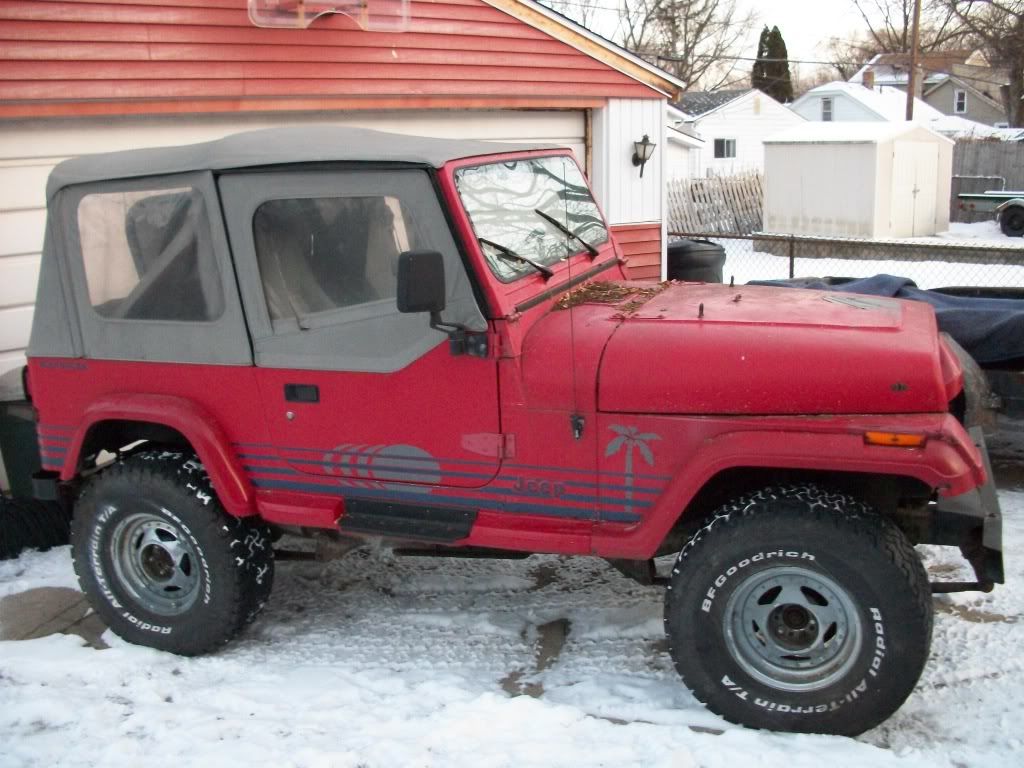 I parted out the CJ and I was able to buy this 90 YJ that is really clean for its age. It was sitting in a garage for 10 years because it quit running. I put a battery and a fuel pump on it. It fired up and drove on to my trailer :sonicjay:. Specs so far...
258 cyl
ax15
hard top, soft top, full doors and half doors.
I also bought a Dana 60 front axle off of Mr. Crawl :woot: and sold the Dana 44 front.