Discussion Starter
·
#781
·
How did you end up closing in the rear coilover mounts? Did you find a shift boot that worked?
I got some spare TJ shift boots, trimmed one, test fit it, and it looked like it'd work well, but I never followed through with installing them. It wasn't a priority when I was assembling the rig for our October dunes trip, and I haven't had the shocks off since. Turns out I should have put them on, because this is what the back looked like after playing in the heavy snow we got a while back:sonicjay: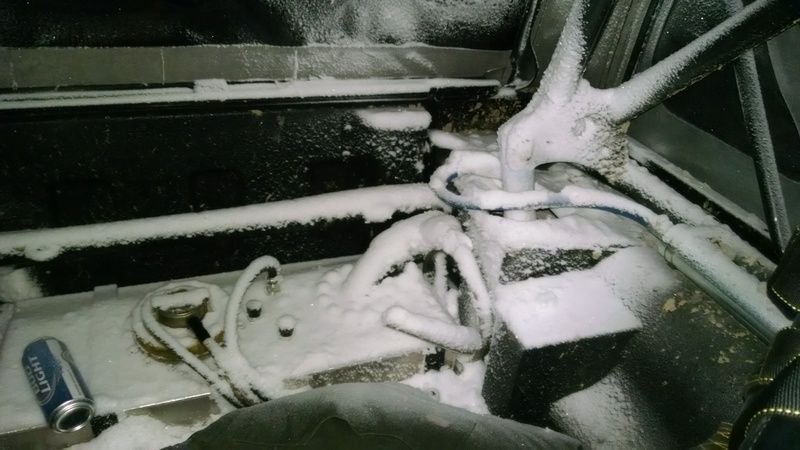 And some updates since I'm here....overall I've been lazy as hell about working on this thing. I burnt myself on the final push to get it going, so this winter I've avoided it for the most part. I need to get some stuff finished up before the really nice weather hits, but it's running and driving well now.
New motor is in, runs like a top, and feels like it picked up a good 50-60hp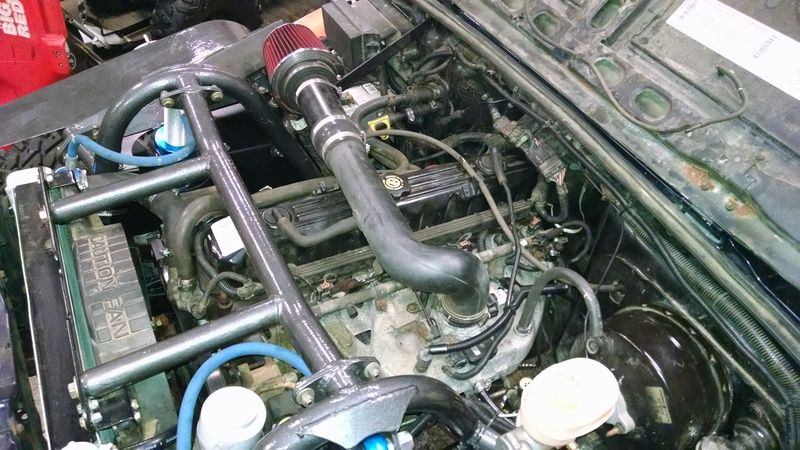 Got the fenders cleaned up and painted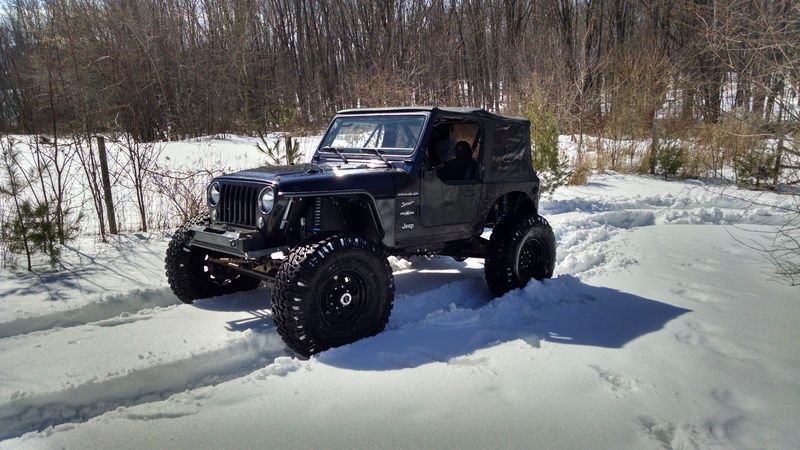 Painted and installed inner fenders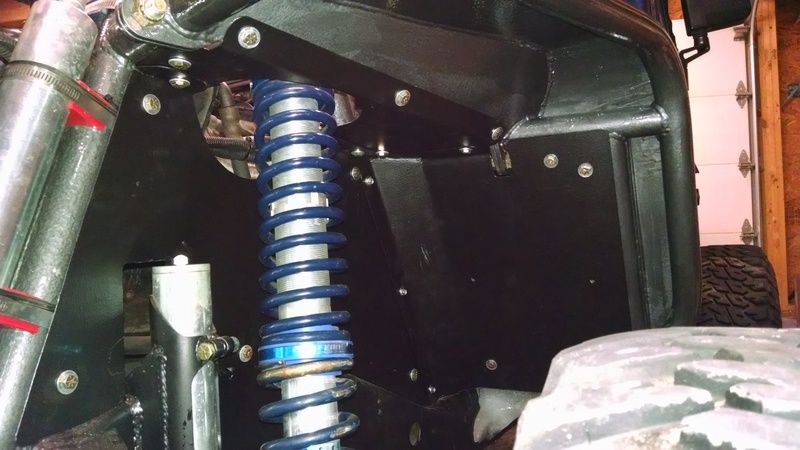 One thing I've discovered that I don't like is that it's got a fair amount of wheel hop in 4WD in deep snow. Like when going slow or slowly taking off from a stop, when all 4 tires are slowly digging for traction and grab-slip-grab-slip the whole thing can get hopping. Spinning fast or hammering on it they're fine, but trying to finesse it it'll hop. I played with tire pressures and got it to do it a little less, but not go away entirely. I knew my suspension geometry was pretty good, but I ran the numbers and made some adjustments anyway. Here's where it's currently at:
Rear: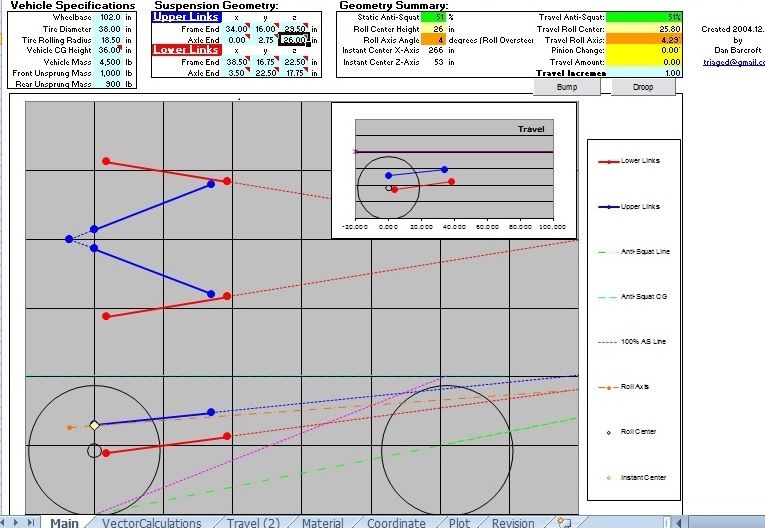 The UCAs have 3 mounting points at the frame. This at the highest hole/lowest anti-squat setting. It was at the middle hole to start with. The hop didn't seem to change much but I can definitely feel it squat more when accelerating on the street. The original setting was ~70% AS and the highest setting is ~90%. I don't see any geometry problems that should be contributing factors, and all the joints in the suspension(and everywhere else) are new. I don't recall having any hop issues when I was at the dunes with it.
Here's the front suspension.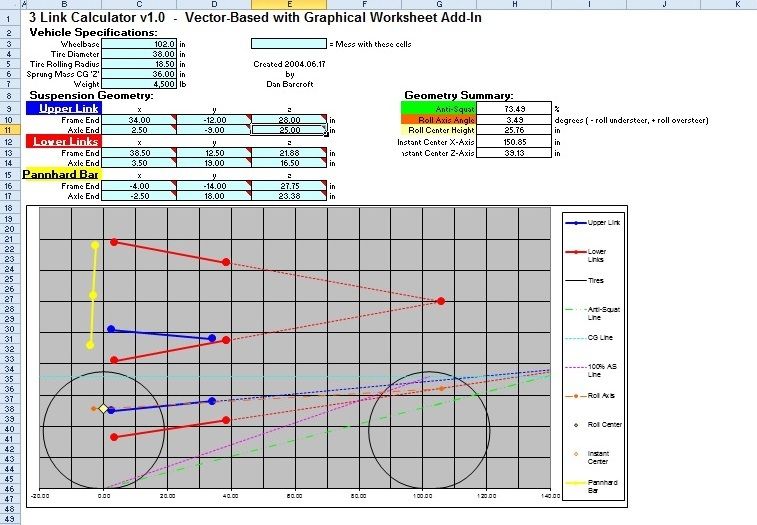 I'm not quite as familiar with how the different variables will affect front end behavior, but again I don't see any obvious issues. This end is also adjustable via the frame end UCA, but I haven't messed with it yet.
Any thoughts on the suspension/hop are welcomed.
Next up: skid plates, rocker guards, corner guards, tailpipe, and paint a few body panels to match the rest. I've got what I need for all the armor, just need to get to work.