1993 Geo Tracker 4x4. 8 valve 1.8, 5 speed.
was going to keep it but i just got a loan and now it's gotta go.
i've got well over a grand into this thing but will let it go for
$800
firm.
Sturgis MI
the white wagon wheels and 31's are not mine and do not come with the truck. you get 3 aluminum wheels and 3 steelies with crap tires.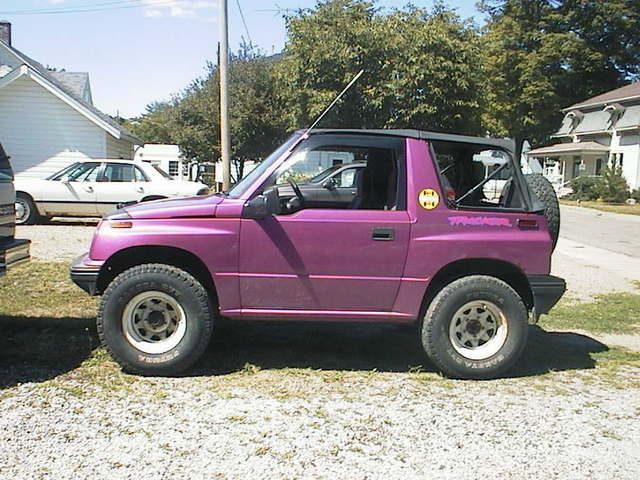 new stuff. with less than 100 miles
radiator
thermostat
water pump
timing belt/tensioner
cap & rotor
wires
clutch
used head (was machined)
headgasket set
gauge pod
2 inch exhaust from the cat back, with xcelerator muffler. new head pipe gasket.
i've got 1 inch spacers and different coils on it and she clears 31's that haven't rubed for me yet.
now the bad.
it has rust that you can see in the pics.
and has a miss around 2500 sometimes. might be o2 sensor, fuel issue, or bad cat
but i won't get my money back out of this thing and won't chase that stuff.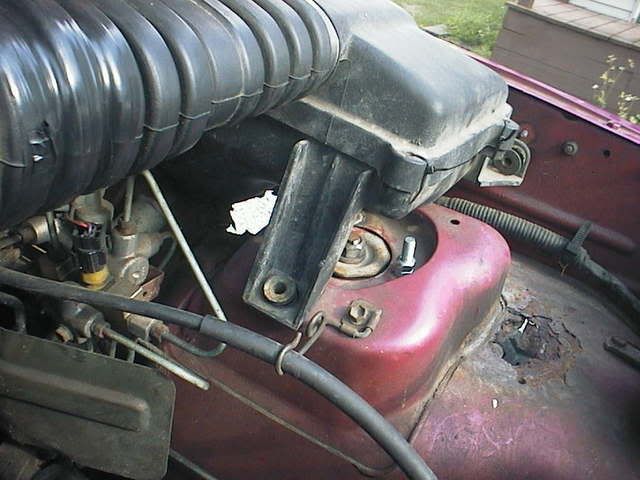 that rust looks bad but the strut mount attatches at the frame and it isn't really a weak point.