Discussion Starter
·
#1
·
its my daily driven 600hp awd drag car. here are the specs. i have been changing this around to resuit my needs first it was for a drag then made into touring then into rally now its back to drag but it may change again. The project is far from finished and needs alot more stuff done to it. but i got the bug for some off roading and have plying in the mud lately. but heres the specs.
1993 awd turbo eclipse
Engine:
> .20 over ross pistons
> eagle H beam rods
> rebuilt stage 1 race head
> JDM intake cyclone
> EVO3 ported manifold
> 2g dsm ported O2 housing
> Fluiddampner underdrive
> custom machined pullys
> 880cc injectors from Precision
> Slowboy racing G-60 70 trim port shroud turbo
> Forced preformance cast 4" intake pipe.
> ARP rod bolts, main bolt, head studs, crank bolt.
> Hasstings rings
> clevite bearings
> AN-6 SS lines retun and feed
> Walbro 255 fuel pump
> Slow boy racing 6inch core front mount race intercooler
> Areomotive fuel pressure regulater
Brains
> Dsm Link V3 lite
> AEM TWIN FIRE
> NGK type R plugs EVO 8 maf
> AEM wideband
> autometer
*pyrometer
*water temp
*oil temp
*oil pressure
*boost
Driveline
> TRE stage 2 trans
> 4 bolt LSD
> ARP extend wheel studs
> Center force stage 3 race clutch
> Fidanza alumnium flywheel
Brakes
> 2g dual piston fronts
> All lines are now SS lines
> Hawk race pads
wheels
> TSW 17" x 7"
> 235-45-17 Khumo rubber
Suspension
> KYB AGX w/ eibach 2" drop springs
Body
> fully sandblasted underside has bed liner on it.
> all fully polyurathane bushings
Future plans
> build custom tubular A-arms
stage 4 race head with 272 cams
titanium race springs
full coilover suspension
Here are some pics.
when i first bought it.
the way it sits at this moment
heres a shot after i got done painting the engine bay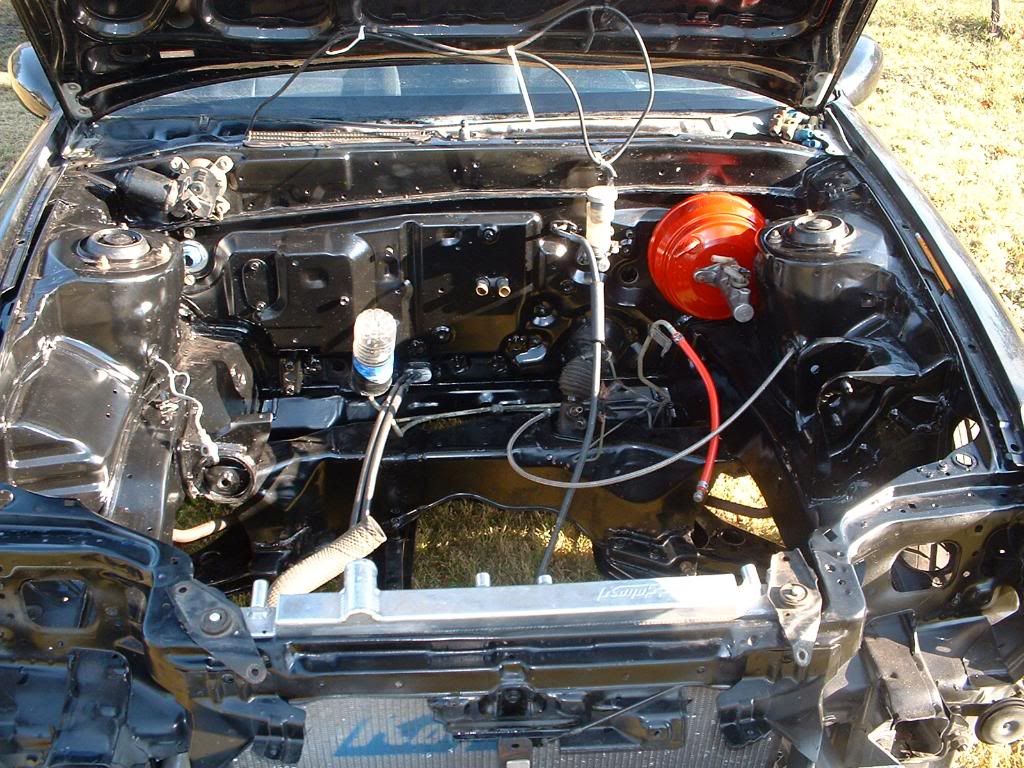 another engine bay pics