Basically any mods made to this trailer will have to be bolt-on, as I do not want to destroy this trailer in any way. It is in VERY good condition for a M416 as usually they are cut or destroyed in some way, whether it be a crunched floor or sides, or missing parts. Mine is only missing the lunette and blackout lights.
The first thing after the top bows and tarp it will be receiving is a kayak rack, but I plan on making a cross bar system capable of holding a trailer top tent of some sort. I do not want to spend $1k so I may make my own out of canvas and a hard roof of some kind.
Here are the initial pictures...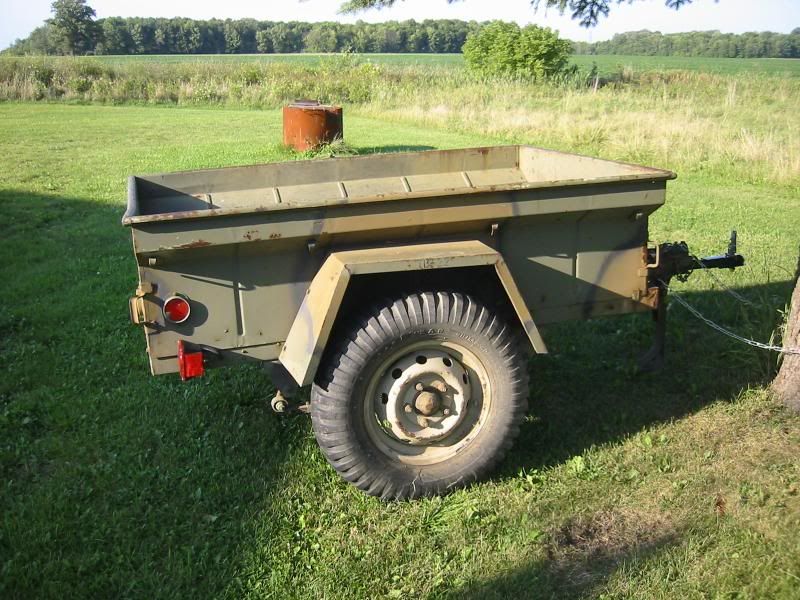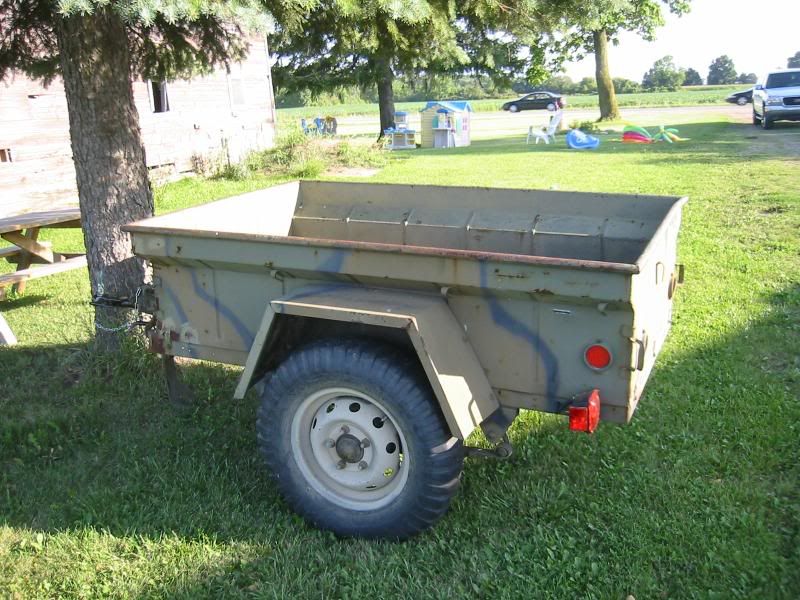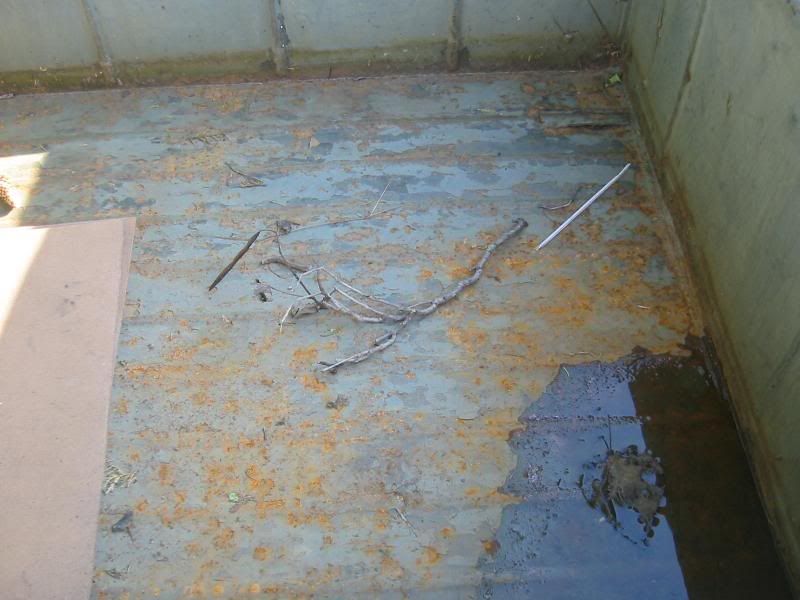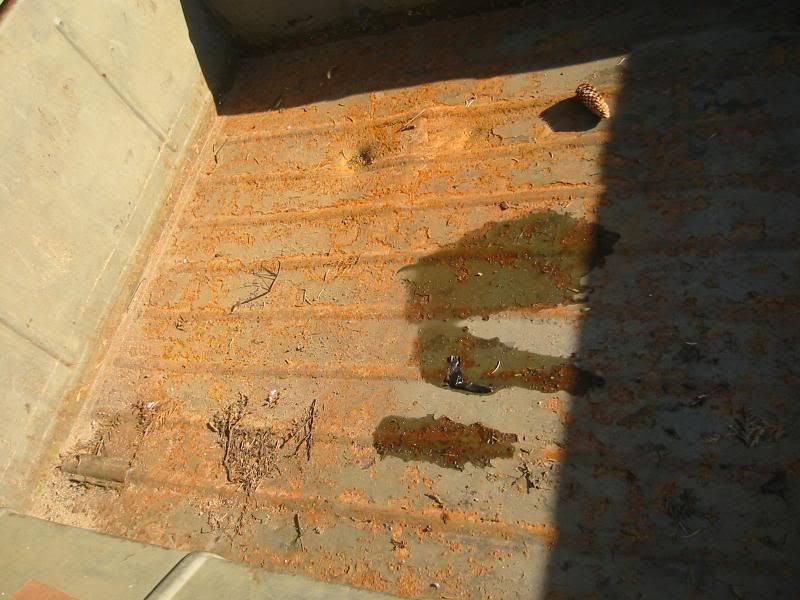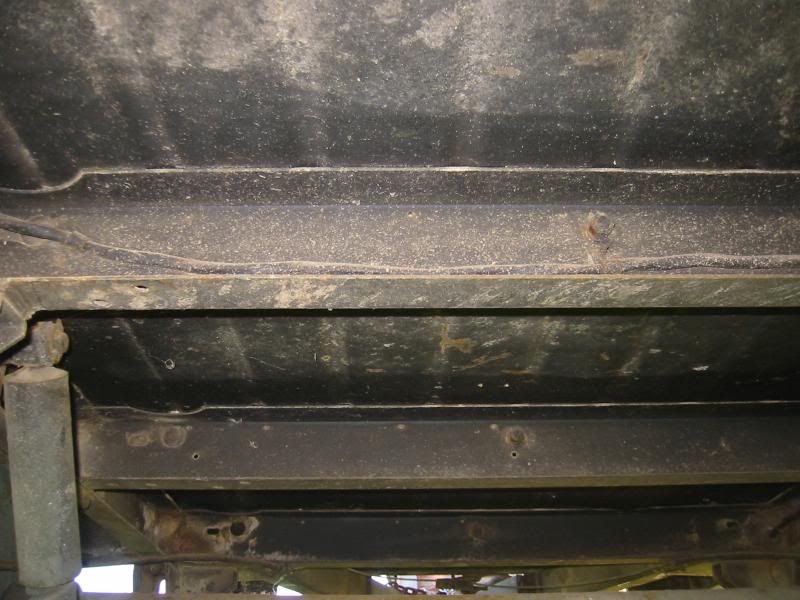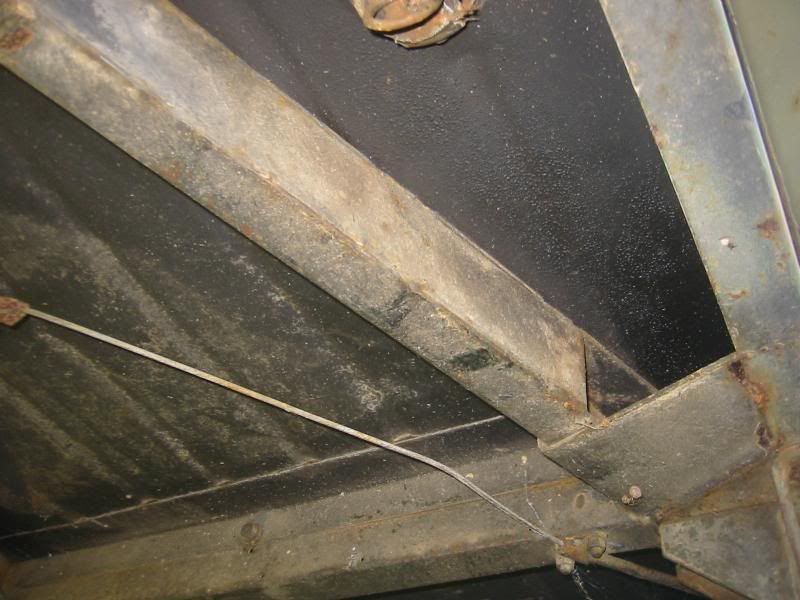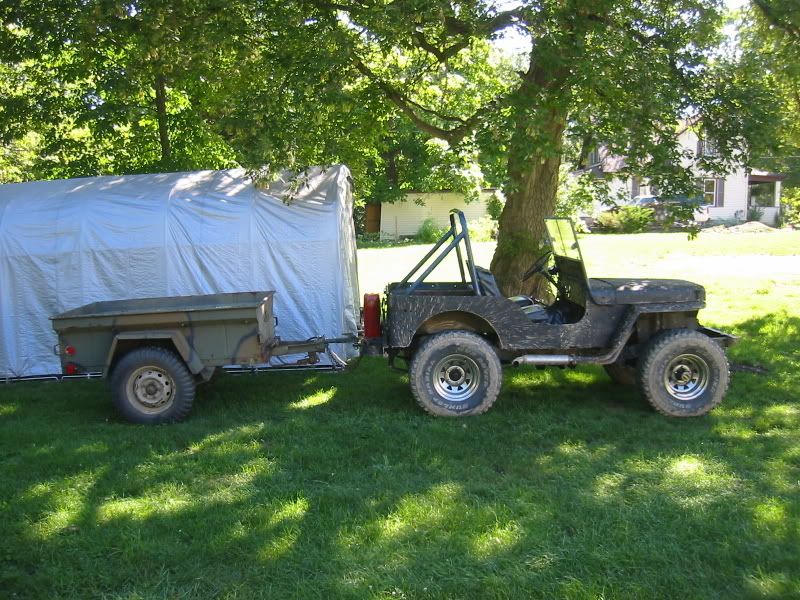 I forgot to take pics of the top bows, but they are PVC and I got the Idea from Boyink.
Here are the pics of the canvas top though.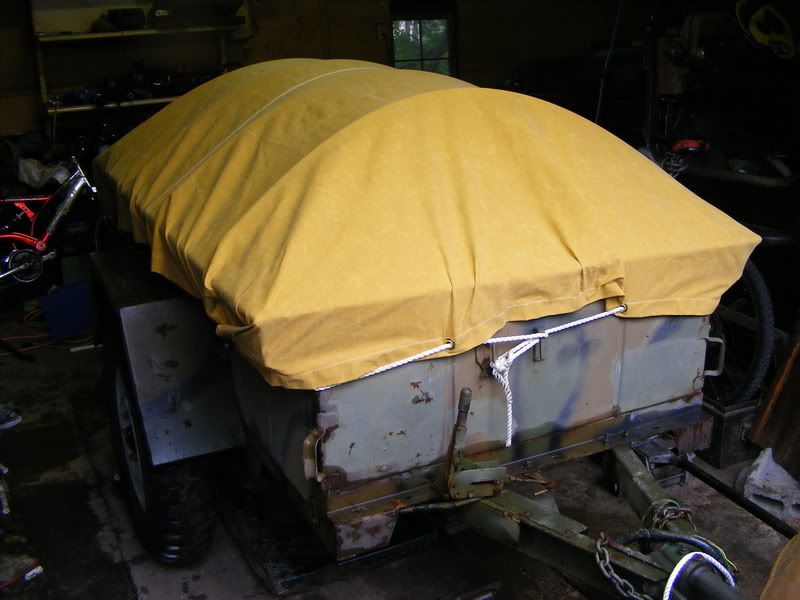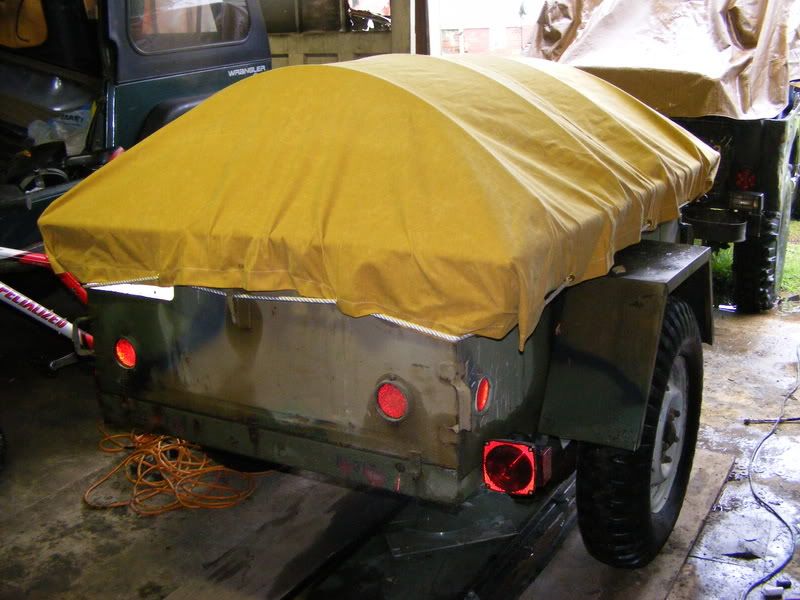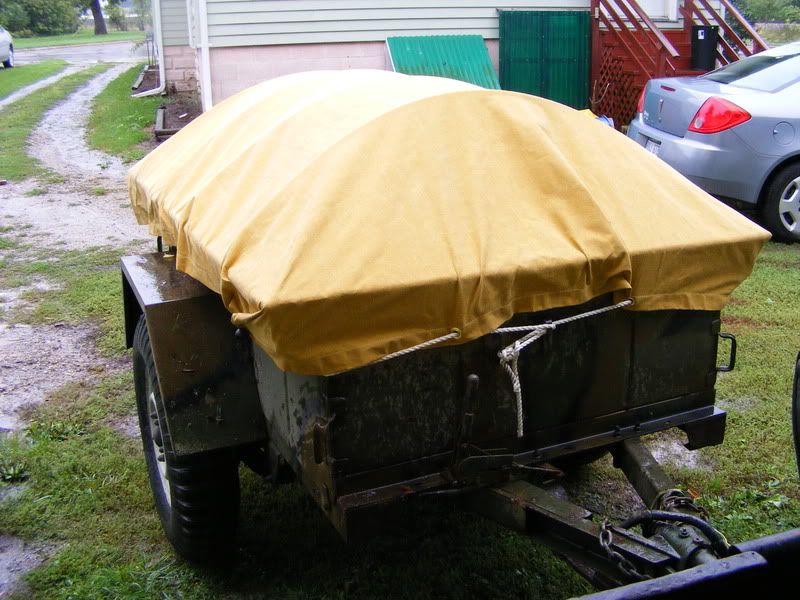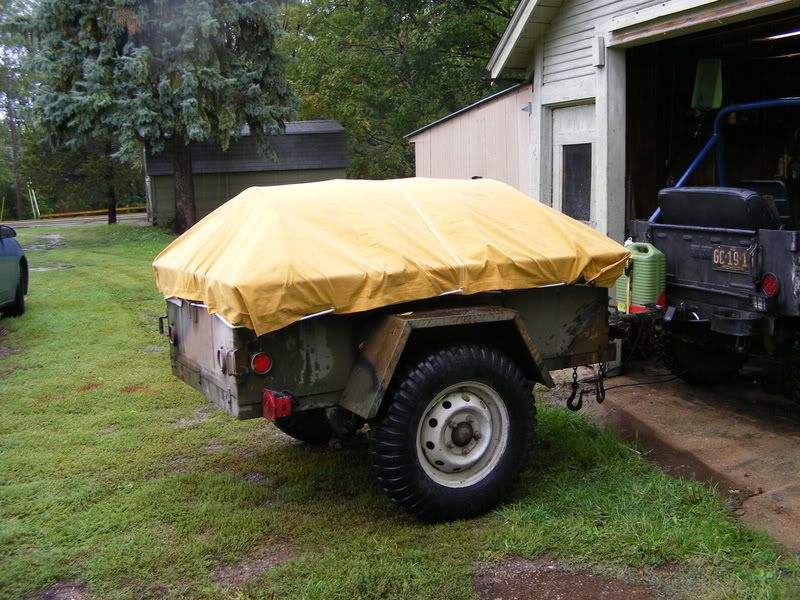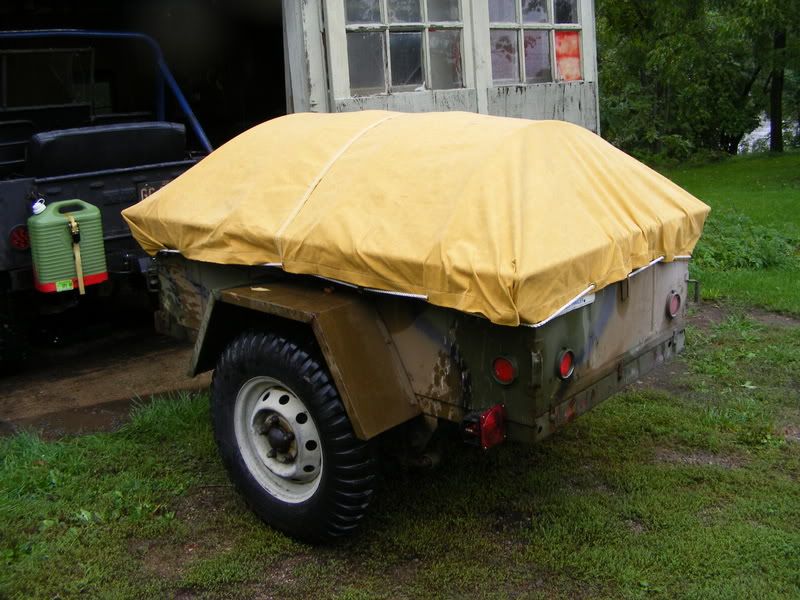 What the bows look like... The Bantam is Boyinks'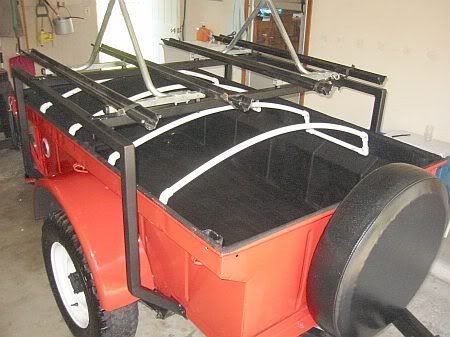 I actually like the look of the domed canvas, I wonder if I could fiberglass over the canvas to make a lid in some way?