Well, thought I start my post for the XJ build. You may know me and my MJ but had to get rid of her for the XJ. More room for the kids. But Not looking back for now. So the low down is I kept my 33x9.5 tires and the heart of MiNi Beast. my 8.8 410LSD disks, so thats going under the XJ replacing the 8.25, mounting the 1 1/2" UBE and 4.5 RE springs. Front is getting 6.5" springs with the RK 3 link LA set up. The XJ is 2wd, but already has 4wd conversion started less the tranny and tcase. Which I have a AX-15/231 combo waiting to go in after the lift.
So my very first Jeep...89' Wagoneer
Then my MJ, bought for $100 down in FL and drove back to MI...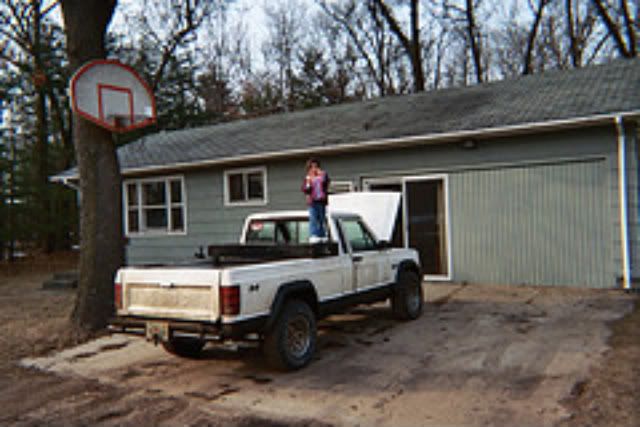 ME:
Then the 3" lift with the 31's...
Then maybe you seen me at the 9th Annual Clean up...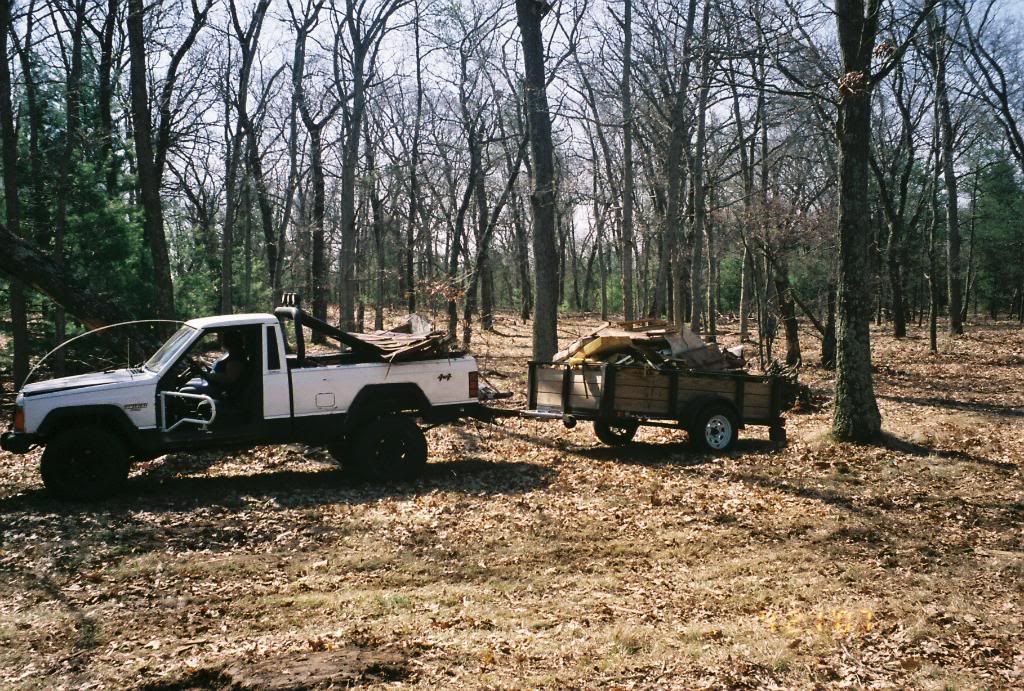 Maybe afterwards...
Recognize me yet...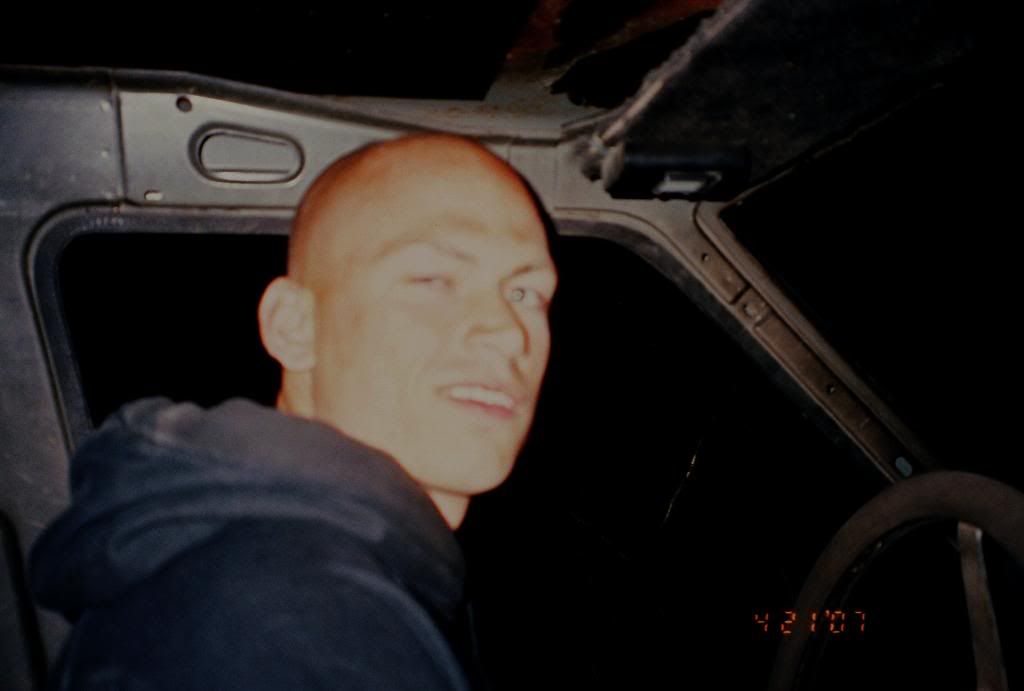 No? Maybe when I got pulled out three times...?
Maybe you seen me out on the trail at the Fall Colors Tour of 07'...
member?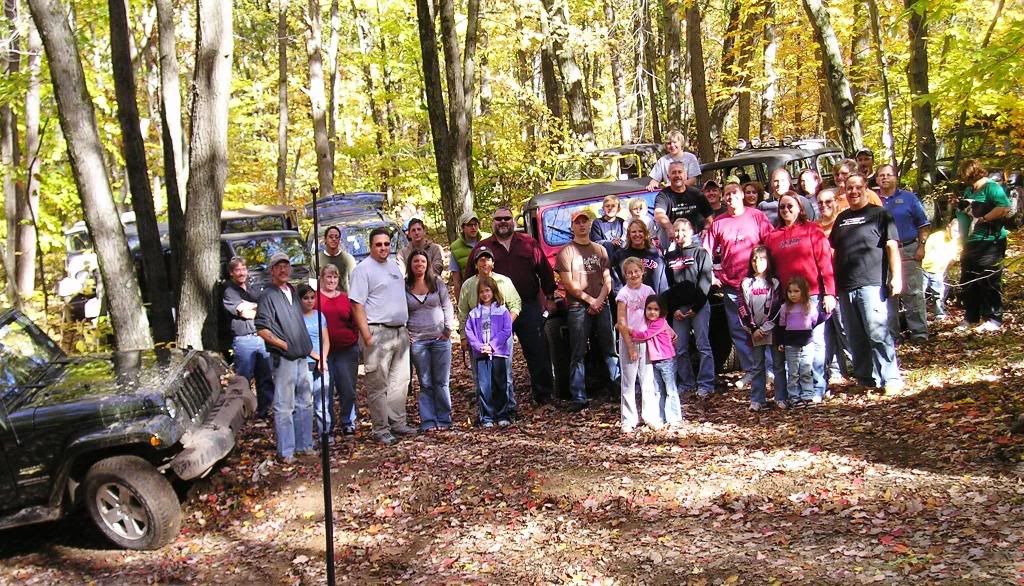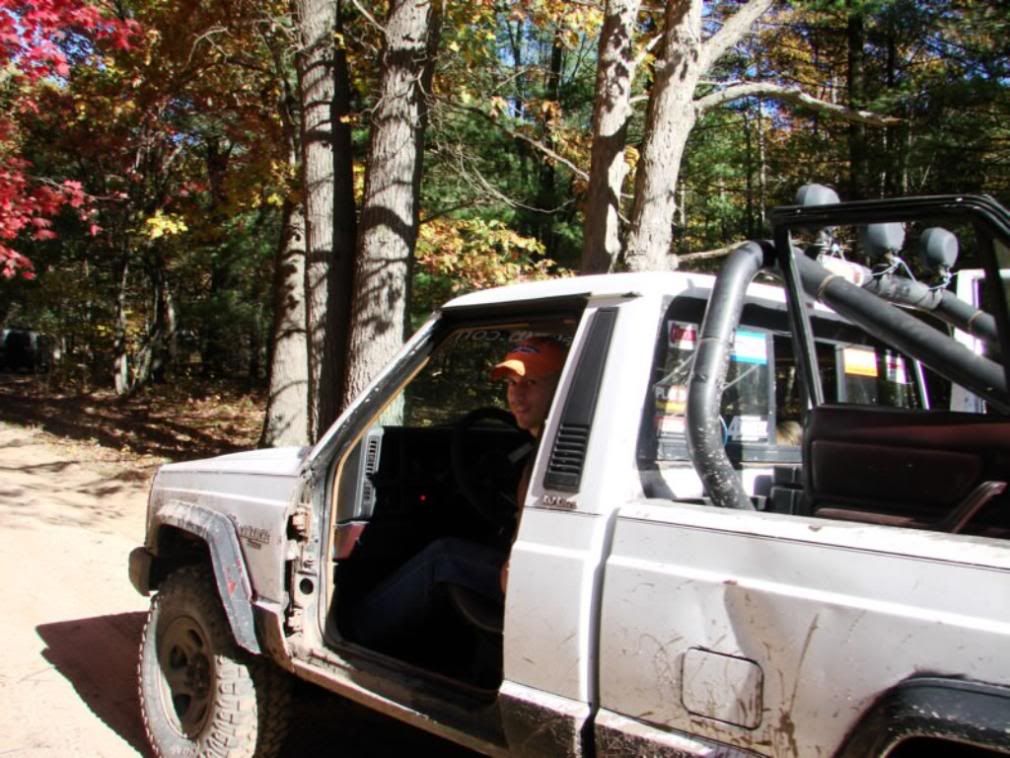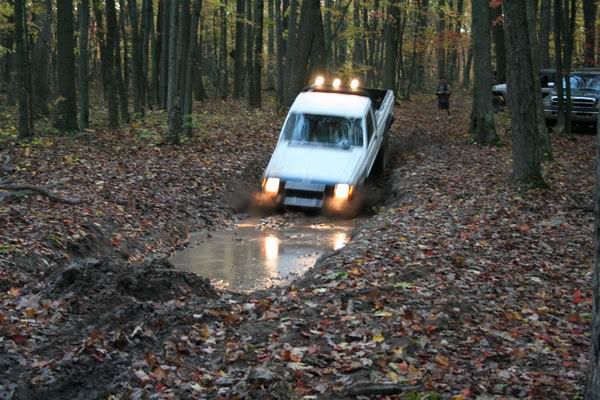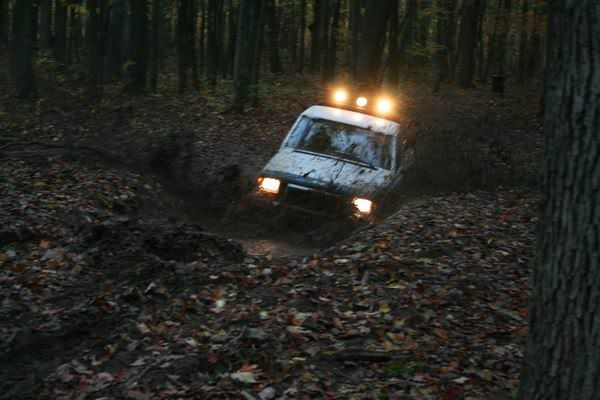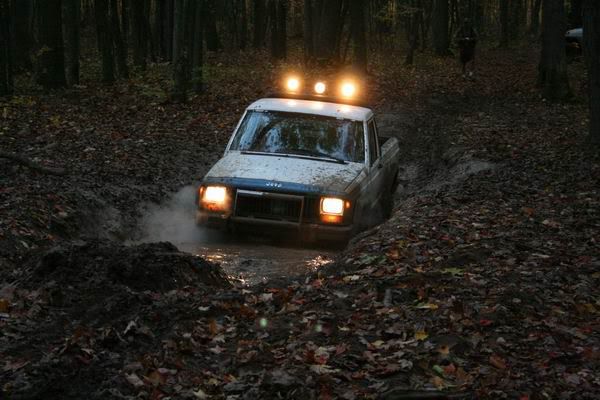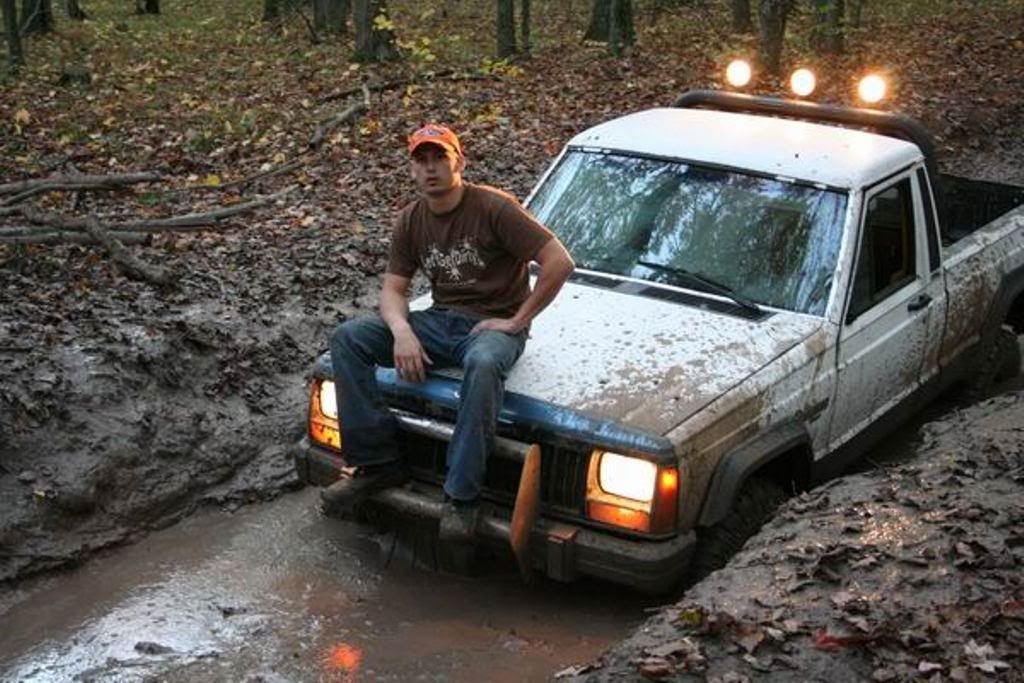 But I did at least get her up on 33's...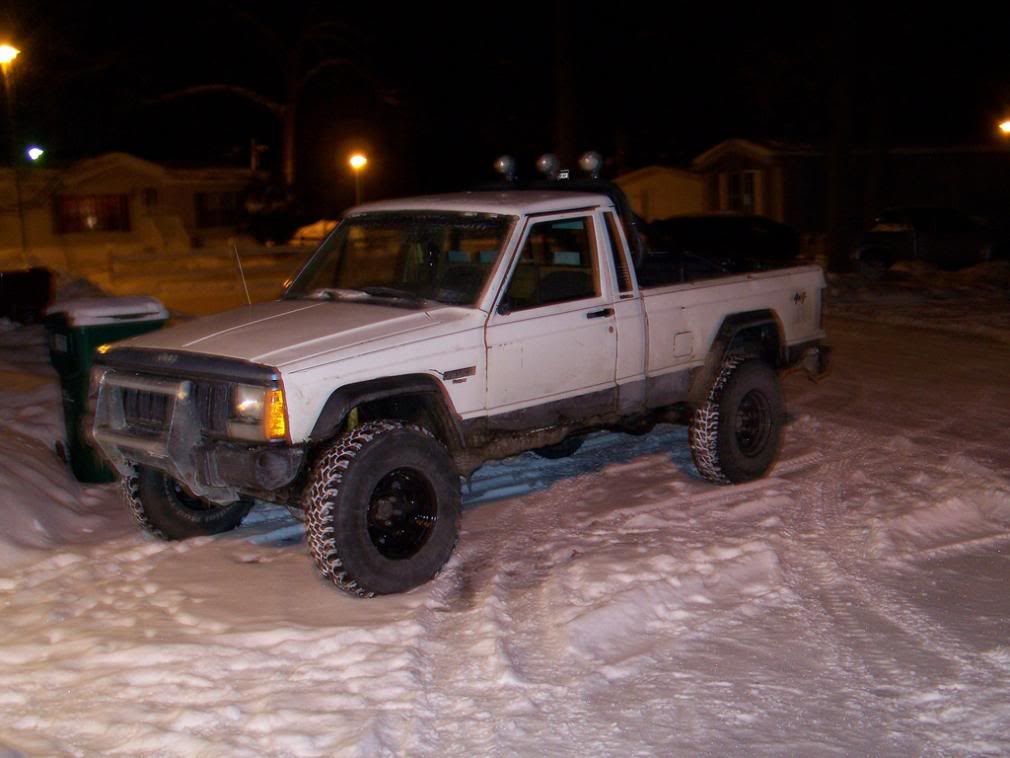 But shortly got the XJ and the MJ had to go...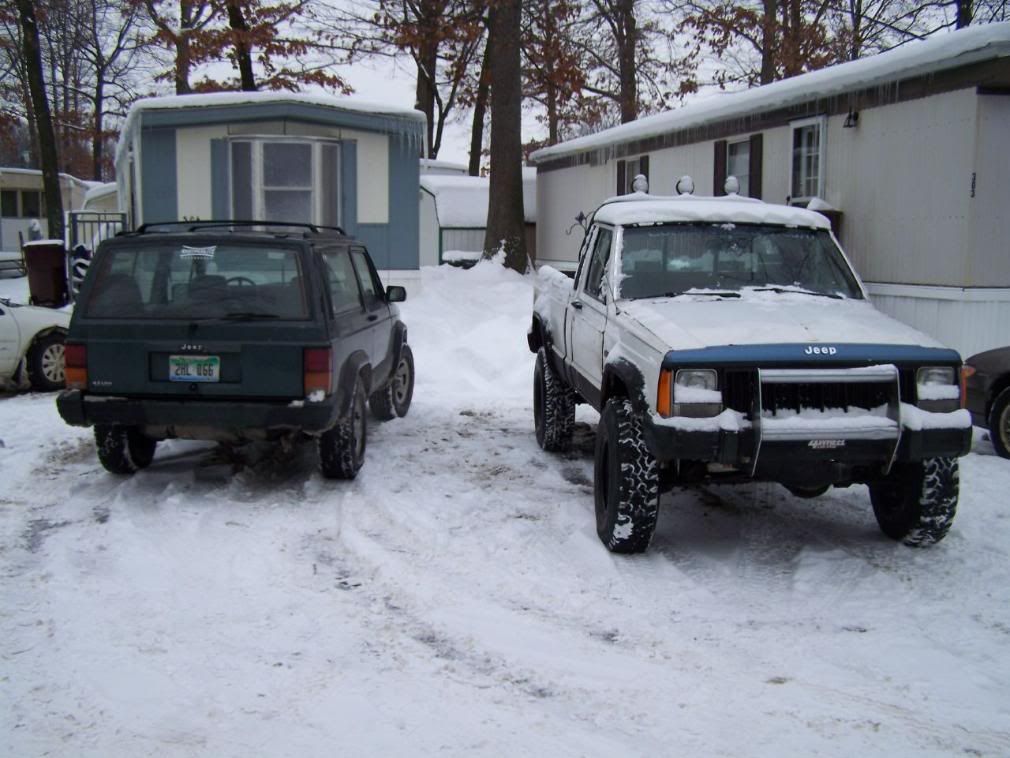 So sold MJ and started collecting parts for my build...
Got my clear corner lenses from K2 motor, sweetness :rock on: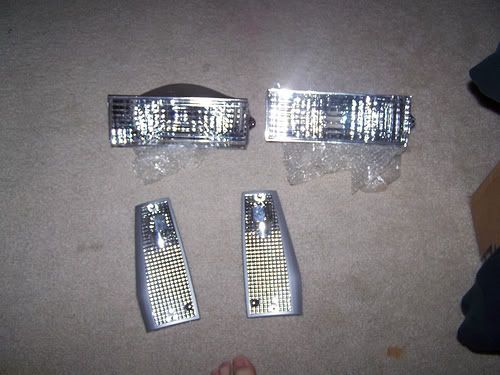 http://cgi.ebay.com/ebaymotors/84-9...ryZ33708QQssPageNameZWDVWQQrdZ1QQcmdZViewItem
Started working on the 8.8. Taking the perches back off getting it ready for the 1 1/2" UBE. :brows: End of the week I'll be ordering the last of everything then it is on for the build up.
And this pics is thanks to Pete M, thought I share for reference...
Well got my RK 3 link LA kit.
http://motionoffroad.com/catalog/index.php?main_page=product_info&products_id=33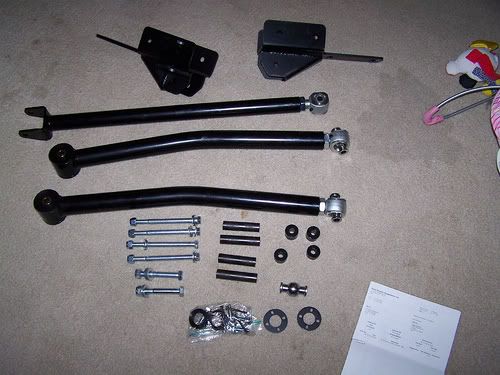 My brake lines from Rusty's...
http://rustysoffroad.com/mm5/mercha...ustys&Product_Code=RB-SBL10-UV&Category_Code=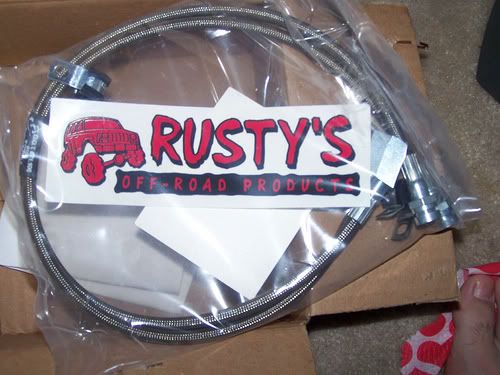 My AX-15/231 Combo going in to complete 4x4...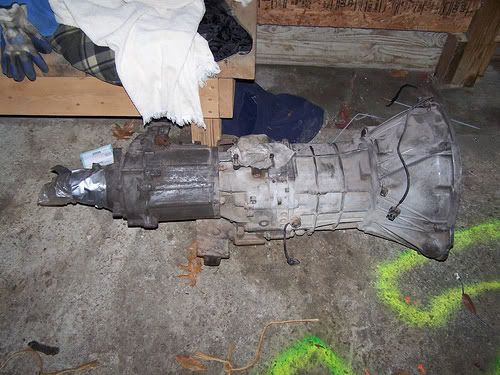 :rock on:
My daughter having fun with the RK packing material....
Track bar with a new heim joint, Heim was $11.20 but the shipping was $16.50, but they got great deals on heims, going to build my own X steering with heims..
http://www.midwestcontrol.com/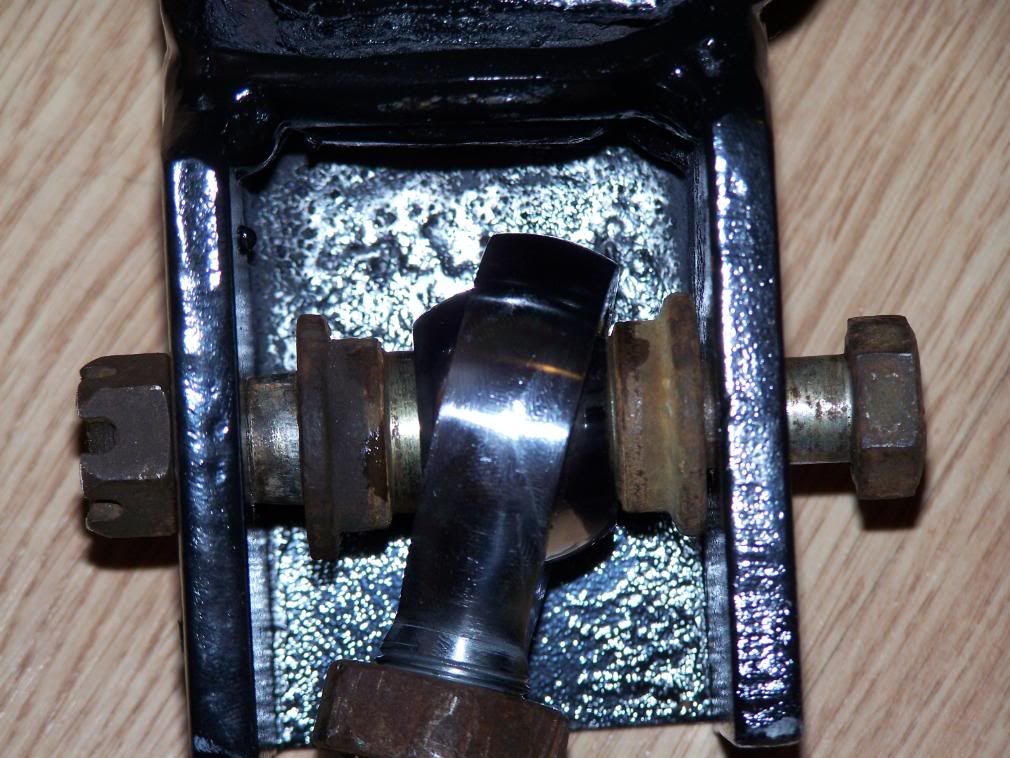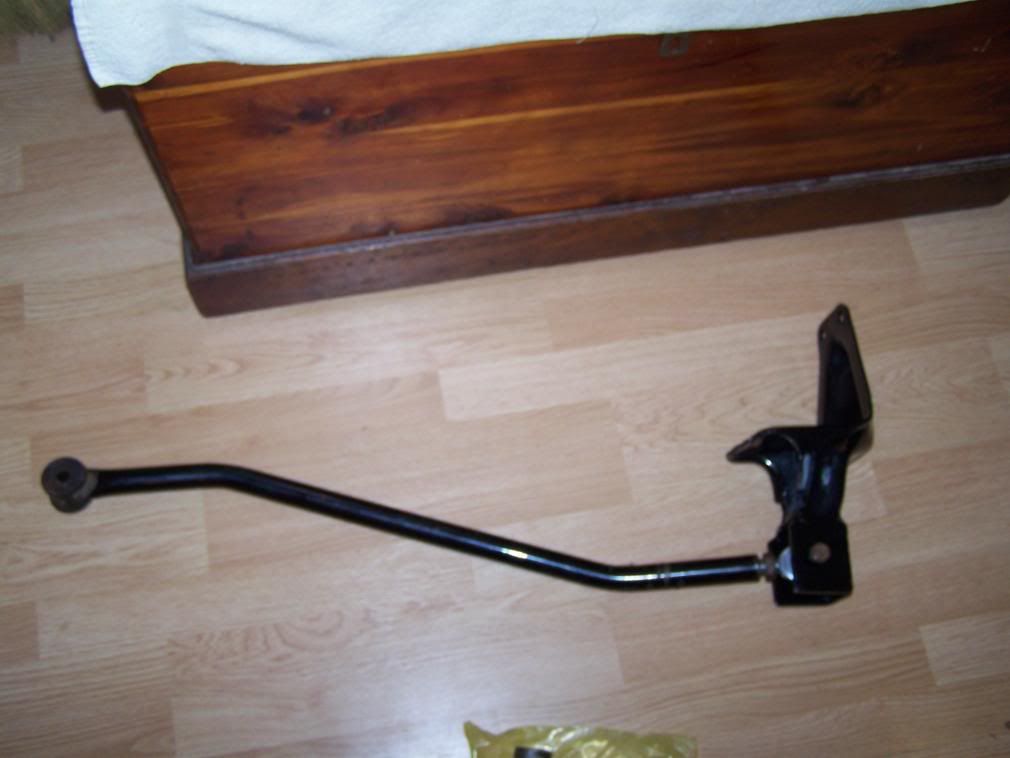 YJ slip yoke $60 bucks shipped to my door from
http://www.autopartswarehouse.com/details/QQJeepQQWranglerQQCrownQQYokeQQ19871995QQ83502855.html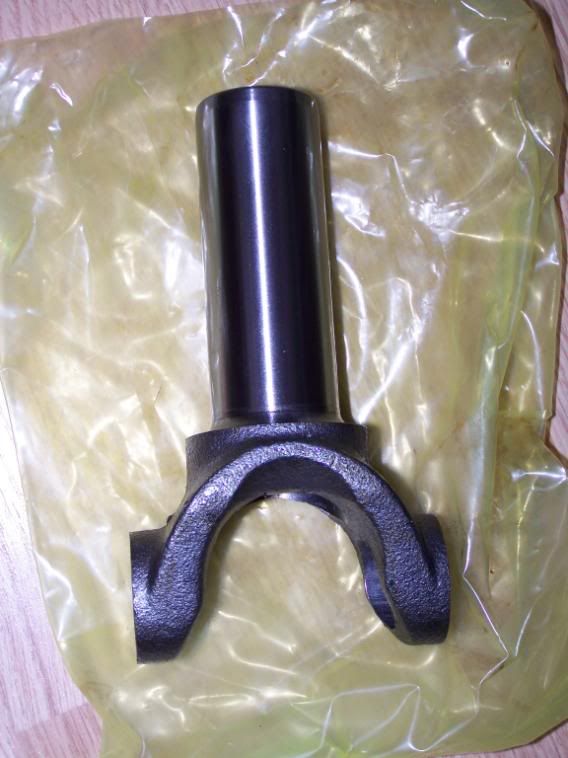 Frame to axle extended brake line, $50 from local jeeper
3/4" D shackles, priceless, $10 each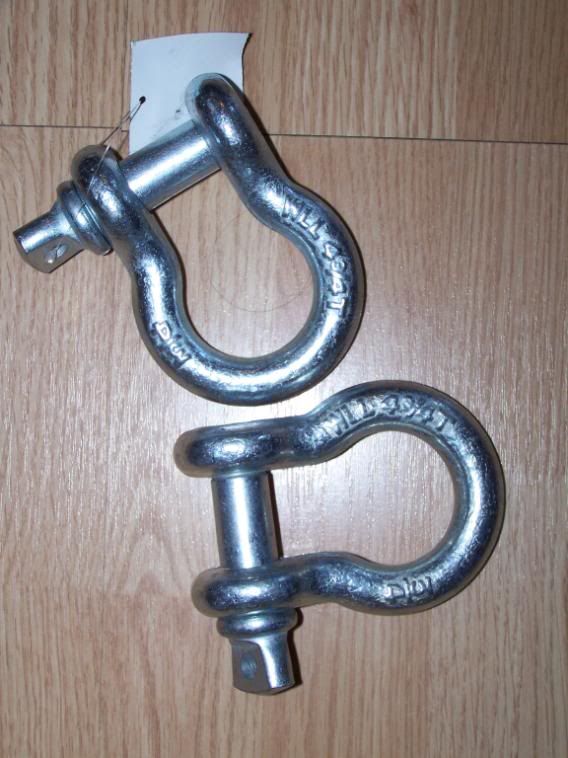 The sound bar I got for free...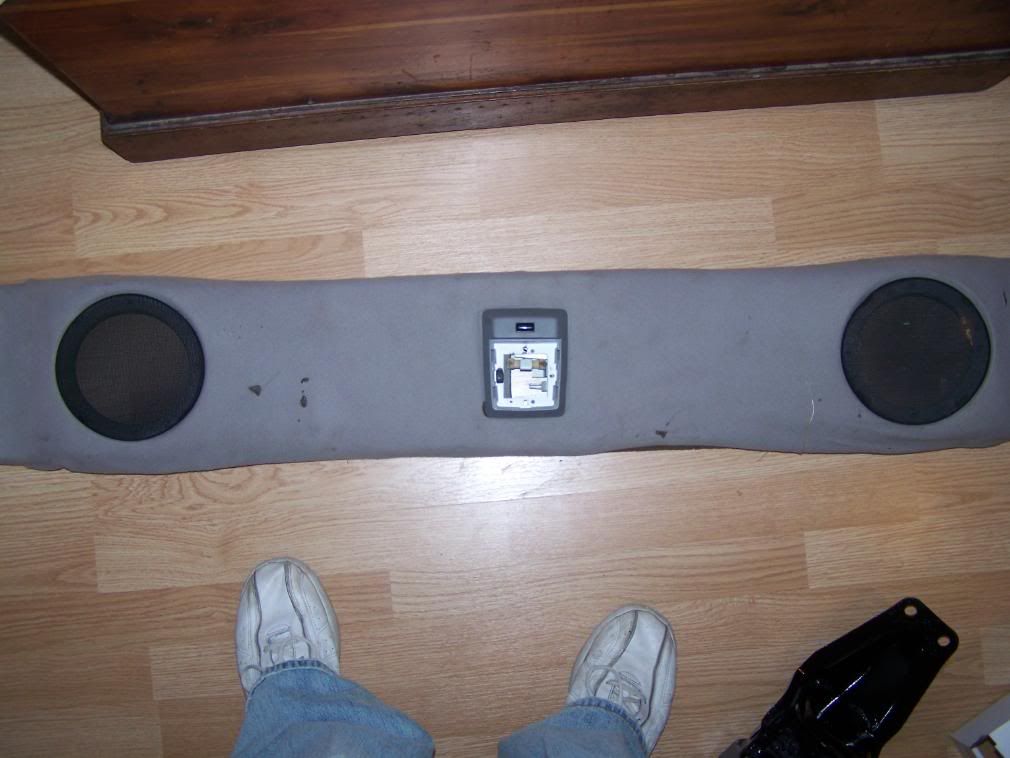 And today. I love to wake up to a delivery. :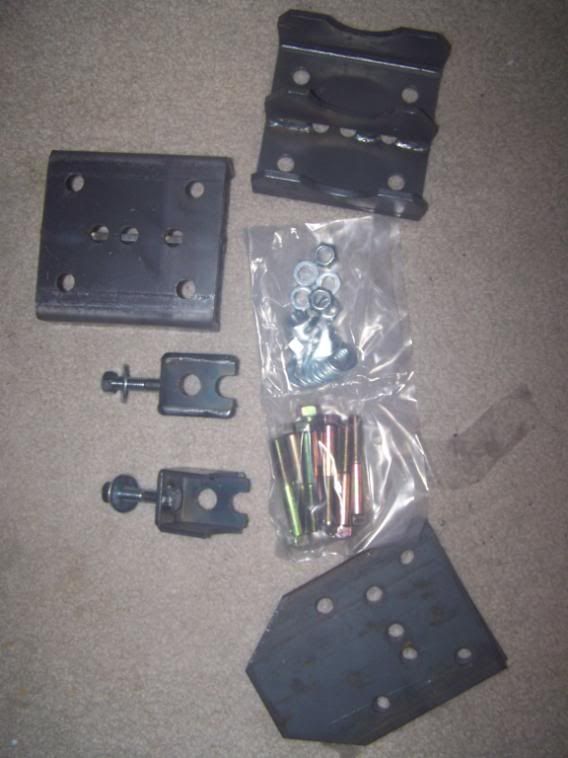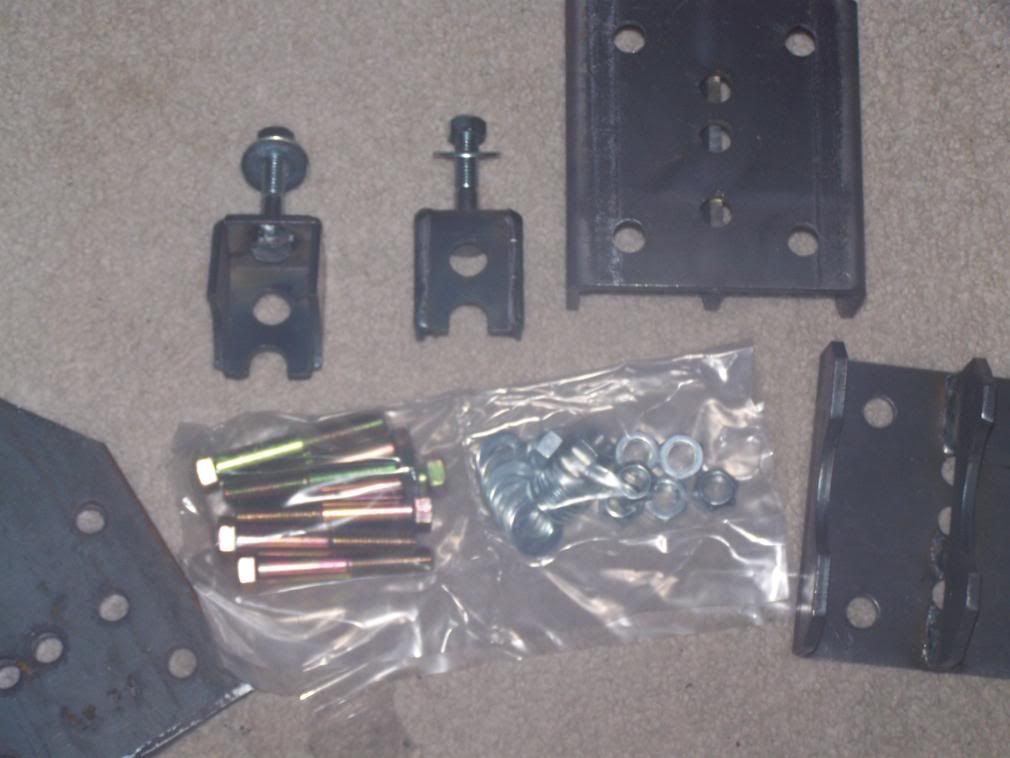 Shock mounts that come with...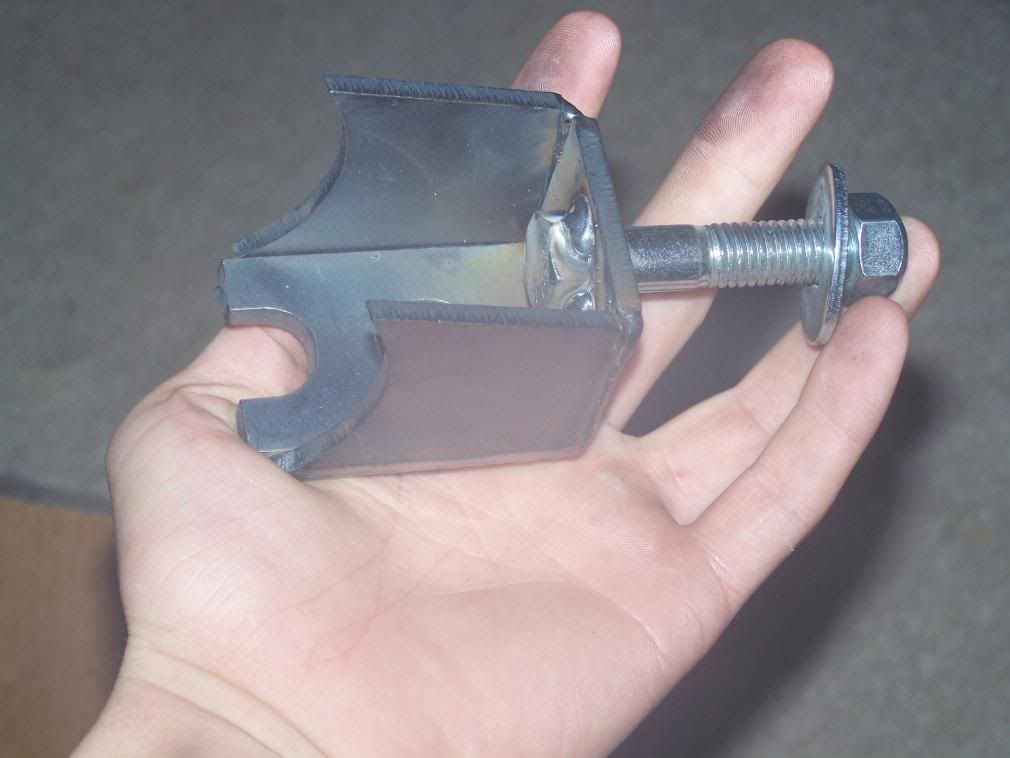 Have extra area for bump-stops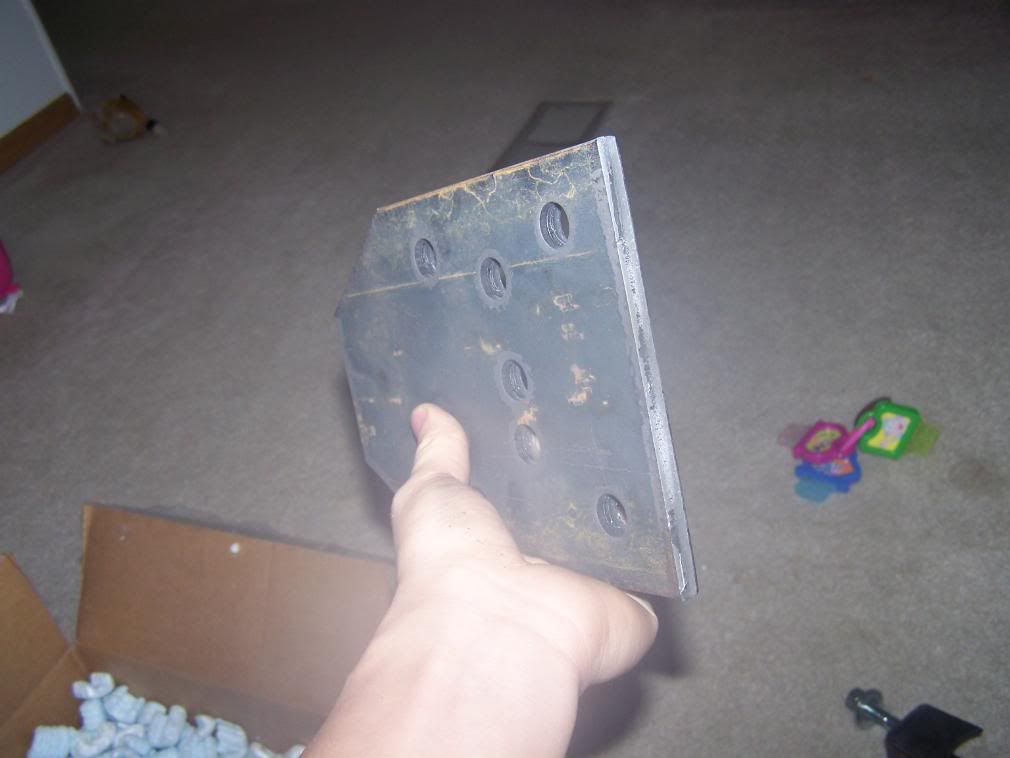 http://www.tntcustoms.com/webV5/ubolteliminators.asp
So that is a good start now. Will continue build up and be down with lift and axle swap by hopefully the 10th Annual Trail Clean Up.