Discussion Starter
·
#1
·
Just wanted to share my opinion of my Matco timing light. I used it to set the timing on the '90 460 I have been working on for a while. It is so easy. This engine has a base timing of 10 degrees BTDC.
Now, I COULD have just set the timing mark at 10 and called it good. But I wanted to use the nice Timing Advance feature of my gun and so I set the gun to 10.0 and set the mark to Zero. And just to check, I then set the gun to Zero and checked where the mark was. Right on 10.
Not to mention I got this gun brand new, for $75. The guy needed money. I couldn't pass it up.
Just wanted to pass along my feedback.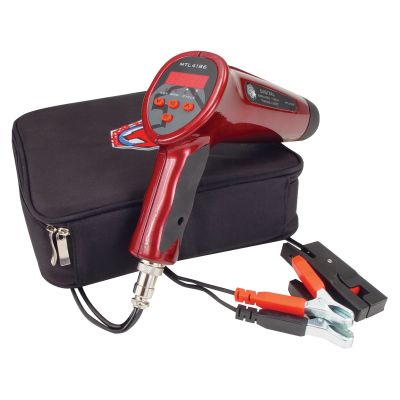 DIGITAL TIMING LIGHT
Touch control advanced button for accurate measurement of centrifugal, vacuum and computer advanced
Touch control between digital LED read out tachometer or advanced degrees
Also touch control between 2 or 4 cycle engines
All metal inductive pickup resists melt down in close proximity to exhaust manifolds.
Bright flash clearly illuminates timing marks
MTLCASE Carrying Case included
MTLLEADS-replaceable and removable extra long 8ft. pick up lead for easy storage and service.
Part#: MTL4186 Price: $294.25