Discussion Starter
·
#1
·
A friend of mine gave me a truck tool box that I was planning on using for my trailer. It ended up not working the way I wanted it and I never mounted it to the trailer.
I ended up trading the tool box for a brand new Harbor Freight welder (the shitty one...110V, 90A), an auto darkening hood and a welding cart.
I goofed around with the welder a bit and practiced a while. I came to the conclusion that this thing sucked... even with USA made wire, the AC power makes this thing pop and splatter like crazy.
I decided that, since the welder was basically free, I would spend about $30-$40 to convert it to a dedicated, torch negative, positive ground, DC Flux core welder.
The two parts I needed were:
A 100A diode bridge rectifier. This converts the AC to DC power.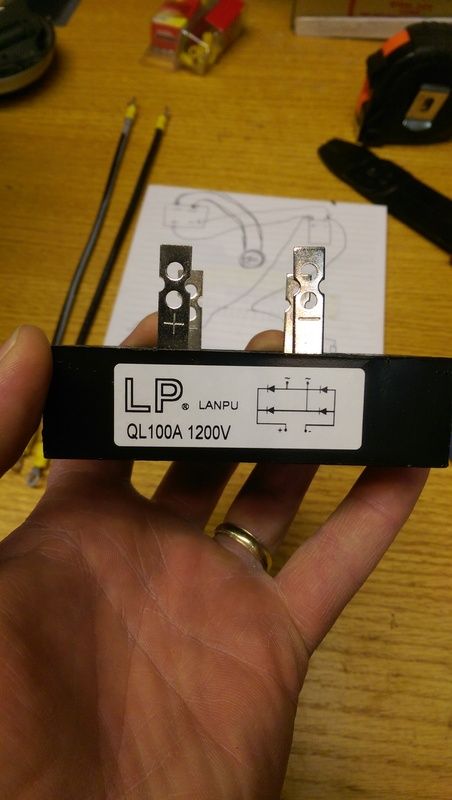 ...and a big DC capacitor to help fill in the gaps for the rectified power.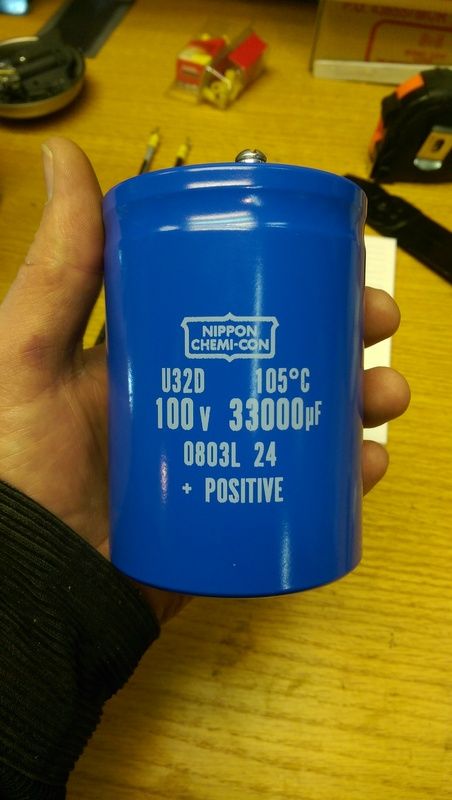 I found a spot to mount everything and got it all set up...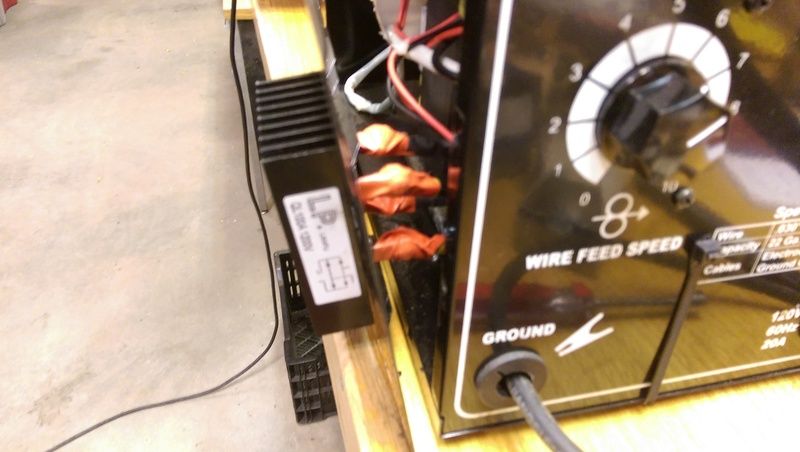 After I put it back together, I practiced with it for a while and noticed a few things right away.
1) it welds hotter
2) it still splatters, but not as much and the splatter is finer so it doesn't stick to your work as much (if that makes any sense)
3) the slag covers better and more evenly
Anyway, It was fun to mess with. I'm not going to weld anything that my life depends on with this thing, but it did a great job fixing the jack on the front of my log splitter....
:nana: