Not a ton of Tech to this post but thought it should go here anyway. In case you are wondering, I had to buy my gaskets and am getting nothing from LubeLocker.com so this is just for you info.
I'm sure some of you have heard of the LubeLocker diff seals. Well, I had the opportunity to install one of these today and I'm pretty impressed. Here's some pics of the install and some info about them.
Basic information.
- The LubeLocker Gasket installs dry, meaning with no RTV required
- It will not split or extrude during install
- It has several layers with an inner steel core coated with rubber and then it has some "elastomer beading" (red lines that run through the gasket) that also help seal.
- Though LubeLocker doesn't endorse the reuse of these gaskets, It's pretty obvious that they could be reused and on LubeLocker.com he mentions that. I'm guessing that he doesn't endorse reusing for liability reasons. Whatever the case, I think that the gasket could last several diff. changes
- you can get one for dana 30, 35, 44, 60; Ford 8.8, 9; Chrysler 8.25 and couple of tranny pans 999, 42RLE
- Manufacturer Suggested retail is $16.95 from LubeLocker.com and it's about $6 - $9 more for shipping. Every web site I found them on has them within $1 of MSRP. Shipping doesn't seem to change if you order one or 2. I also have one for my front 44 but am waiting until my locker arrives before I install it.
Install
I would say that you should be able to complete this install in 30 minutes or less with simple hand tools.
Drain your old fluid. I had to use a prybar and a hammer to get my cover off. The LubeLocker will put a stop to that.
Clean all the old RTV off both the cover and the diff housing. I find that using a wire wheel on an angle grinder of die grinder works well. A gasket scraper will work too for those of you who are power tool challenged. Finish the cleaning process with Brake cleaner to make sure there is no residue in the cover or in you diff.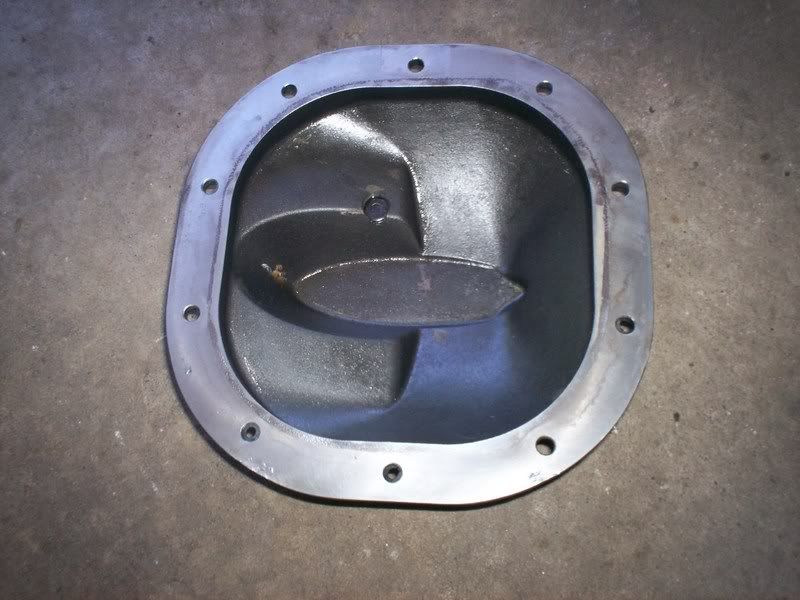 The Lube Locker comes in a sealed plastic bag with a piece of cardboard in it to keep it from getting easily bent.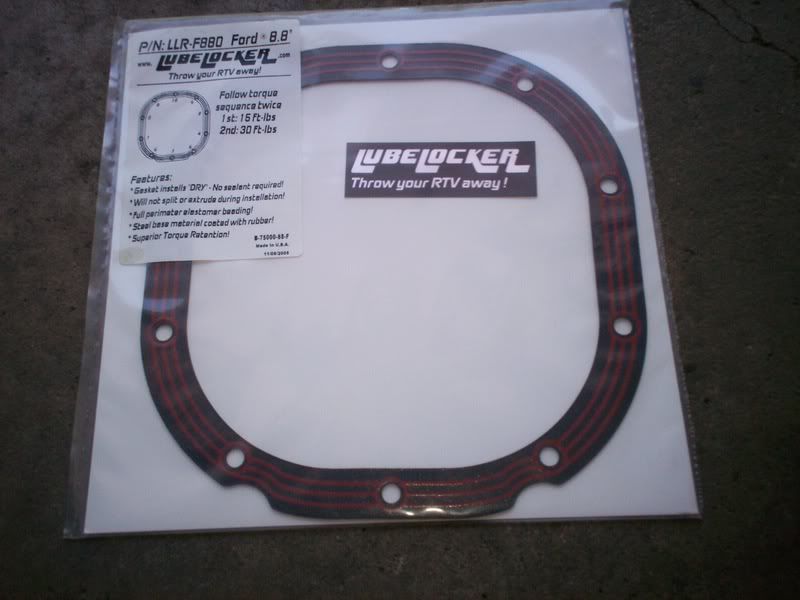 Side view of the gasket. it's tough to see but the core is steel with a rubber coating on both sides as well as "elastomer beading" on both sides as well.
The fit and finish on these things are perfect. The bolt holes line up perfectly and the gasket fits completely within the edges of the housing. I was a little worried that it would stick out like most gaskets do and get torn, bent, or in some other way damaged. No worries here though.
The last step is to install the gasket and cover. Lube locker has torque specs to use and also gives you a pattern on the package to follow. it's a 2 step process. The first step is to torque to 15ft/lbs and then the second is to torque to 35ft/lbs. In all seriousness though, if you don't have a torque wrench, just put it on following the torque pattern and you should be good.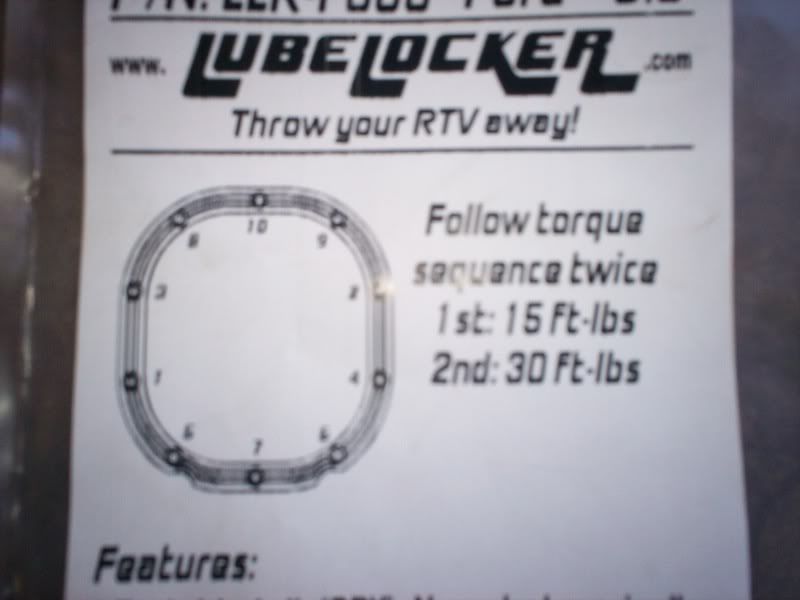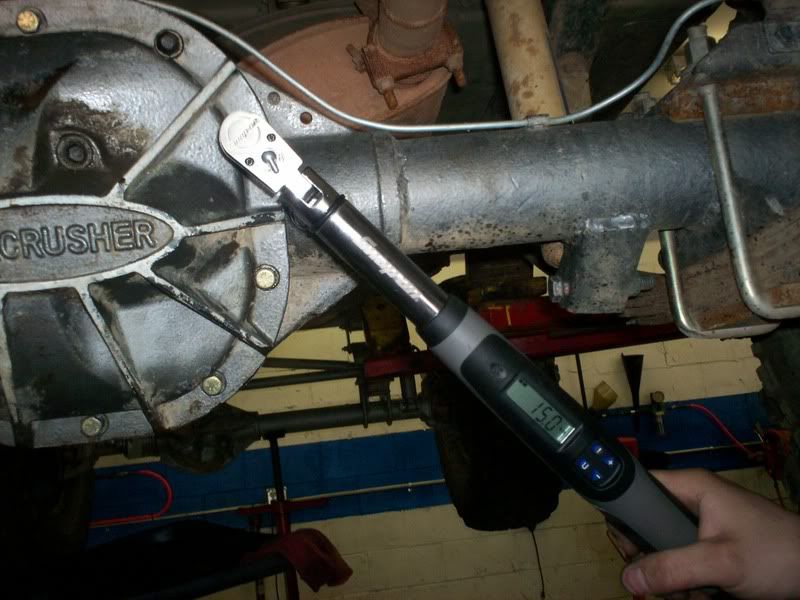 After the cover is torqued down, fill your differential with the appropriate amount of lube, reinstall your drain plug and you're done.
I didn't notice any leaks after install, I waited for several hours and checked again and there still wasn't any leaks. It's part in my garage now and I'll check again and update in a day or so.
Here's a pic with the diff cover on from underneath. The gasket fits perfect, even the notches on the bottom of my 8.8 were stamped into the gasket.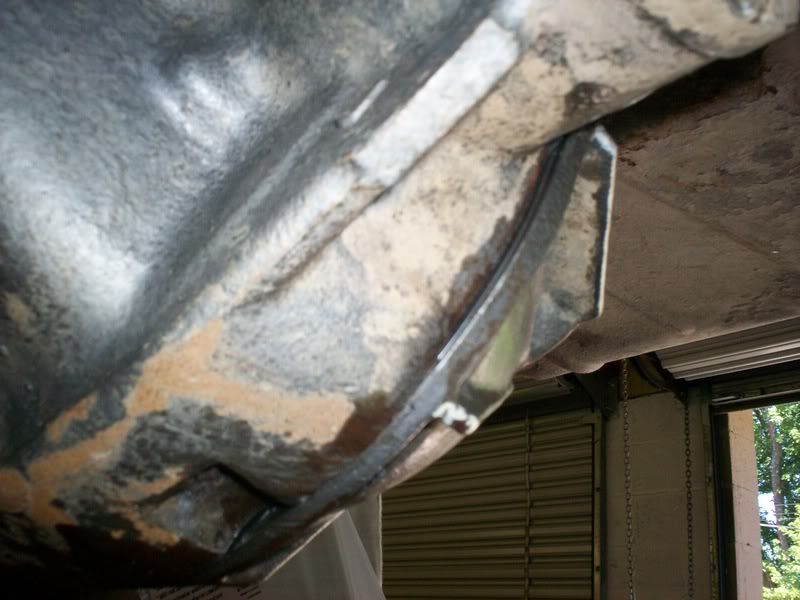 I'm very pleased with how well the LubeLocker fit and how well it's working so far. I think it will be nice to not mess with RTV if I ever have to pull the cover on the trail. it'll make the whole process quicker and easier.