Discussion Starter
·
#1
·
Finally getting back at this project so hopefully by starting a build thread it will keep me motivated to get it finished.
I bought this truck when I was a freshman in college for $150 plus some random engine accessories I had left over from the LS swap in my Wrangler.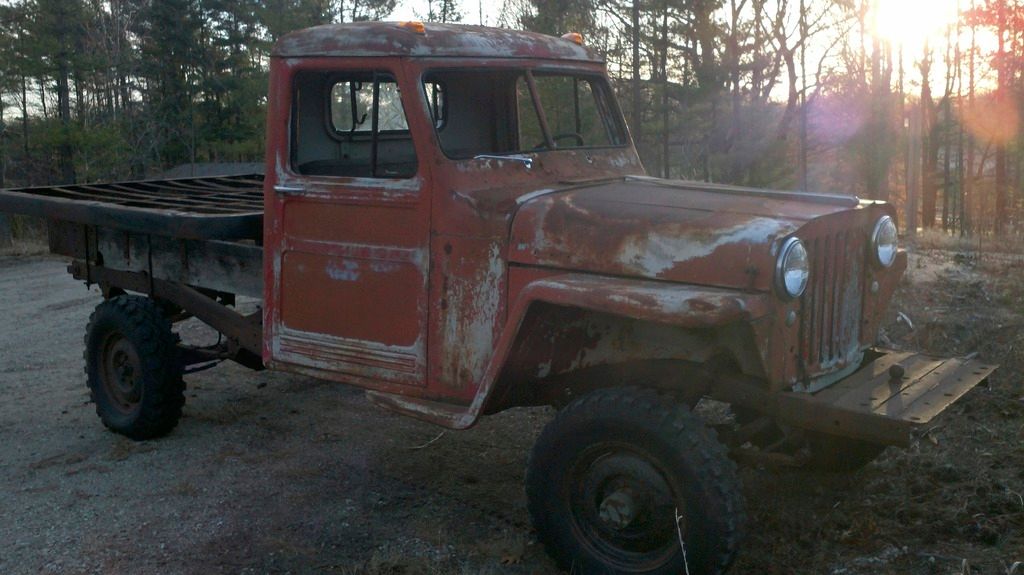 It may not look like it but the truck was in extremely good shape, as in no rust holes and pitting other than the floor boards. We stripped it down and gave the chassis a good coat of paint. It had a 4.2L ghetto fabbed to the originally transmission and t case that we got running and actually drove the truck around for a little while.
I started all the body work and that where I started to get burnt out on the project. The hood, fenders, and grill were all sandblasted and primed, and the cab was sanded/sandblasted and the dents filled with bondo. I ditched the flat bed in favor of a stepside bed from an 80s chevy, and then this is how it sat for pretty much the last 3 years.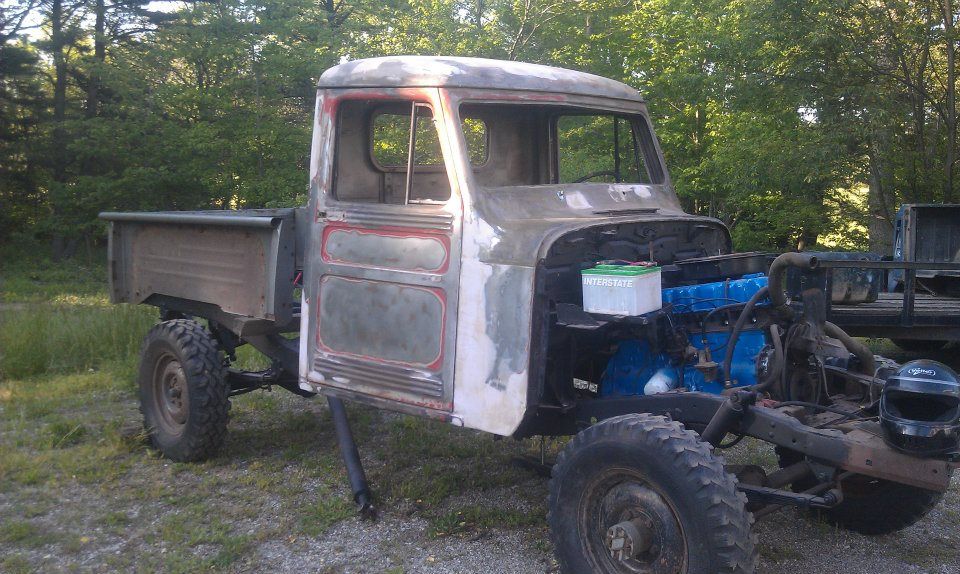 Just a couple days ago I picked up an 05 5.3L with 156k for $150, the guy said the lifters wore into the cam. So I will rebuild this motor for the truck very similar to my wrangler motor with a cam, pistons, and some big fuel injectors
I already have a 4l60e with a beast sunshell, corvette servos, etc.. just needs new clutches and steels so as soon as the motor is done I will do a quick rebuild on this with new seals, bearings, clutches, steels and so on.
I also already have a ford 9" that I plan to put into the truck and keep it on leafs. For the front axle im thinking a passenger drop 44 as I already have a gm np231 I can use. If I can find a cheap way to mate a driver drop T case to the 4l60e I will steal the built hp44 from my wrangler and use it in the truck. Either way the front will get linked with coil overs.
The end goal for this thing is going to be a street friendly truck on nothing bigger than 35s that can be a good dune cruiser my dad can use and then follow us at the offroad parks if he chooses too.