·
Supercharged Santa-Bear
Sunday, January 4 2009
To all who helped with the Holland City Mission Party!
I want to thank you for your generous donation to help the children at the Holland City Mission celebrate Christmas! The Christmas party was Tuesday December 23rd and your gift helped make the dreams of 25 children come true!
It was truly another blessed event and I wish each of you could have been there to enjoy it with us. When Santa arrived, several of the children wanted to pull his beard just to make sure he was real! Thanks to your generosity, every child there received 4 gifts and there were children ranging in age from newborn babies to 17. Santa had his work cut out for him as he tried to work his way around with children clinging to his legs! Several children wanted a hug from Santa at the end, Talk about a Christmas gift!!! Weather was a factor this year and not as many families' could make it to the mission. With the help of the mission staff we were able to create eight more sacks of toys for the children who were unable to make it through the snow.
Here are some photos of our evening so you can share in the joy!
Merry Christmas!
Santa Bear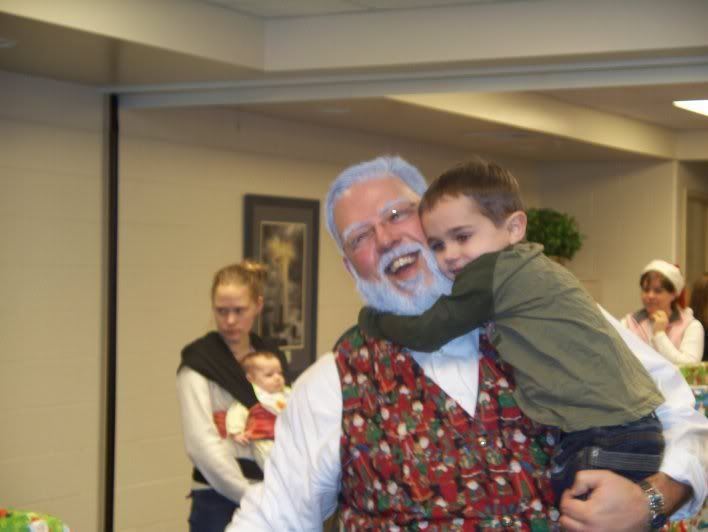 I just wanted to thank all of you once again for your generosity and support of the children at the Holland City Mission. These days there are so many choices for everyone to help others and I sincerely appreciate and am blessed to have friends like all of you that choose to help the children in Holland that are not as fortunate as many of us. Your gift that night was overwhelming and went a long way to make their Christmas this year very special.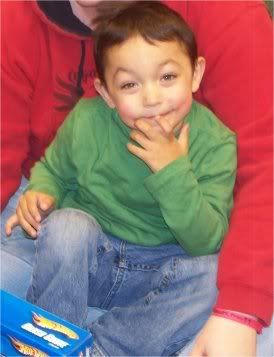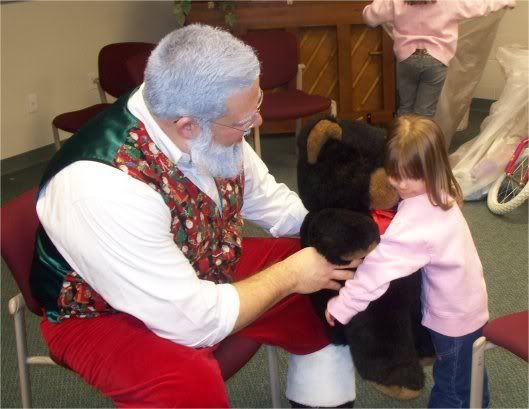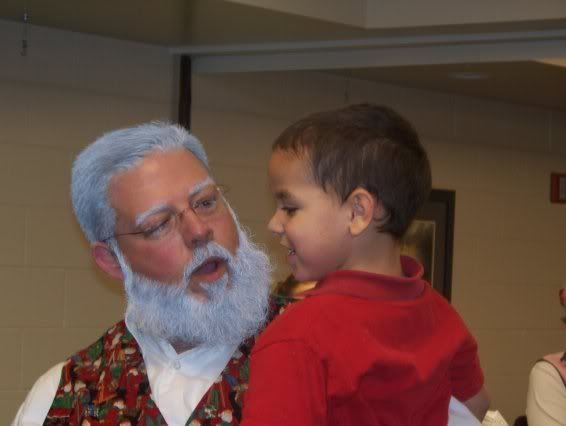 Santa
$2100.00 was donated for toys. Poor Girl and her friends need a big pat on the back they were instrumental in this years efforts. Unfortunately weather kept her and her family at home.