Discussion Starter
·
#1
·
Pretty much just what the title says. I have two packages of Blue Dorman Lug Nuts. 12x1.5 It's 16 standard lug nuts + 4 locking lugs + a key in each package.
I bought these for my Toyota as I just bought and painted a set of wheels. I'm having second thoughts about the color scheme and have decided to go with black lugs. I think these would look pretty fucking cool on the right truck, I just don't think my '95 Tacoma is that truck. They are a little too "bling" for a 15 year old truck with rust on it lol.
One package was opened so I could set the lug nuts on a wheel to see how it would look. They have
NOT been mounted
.
I appologize for the shitty camera phone pictures. I'm too lazy to search the house for batteries for my camera :teehee: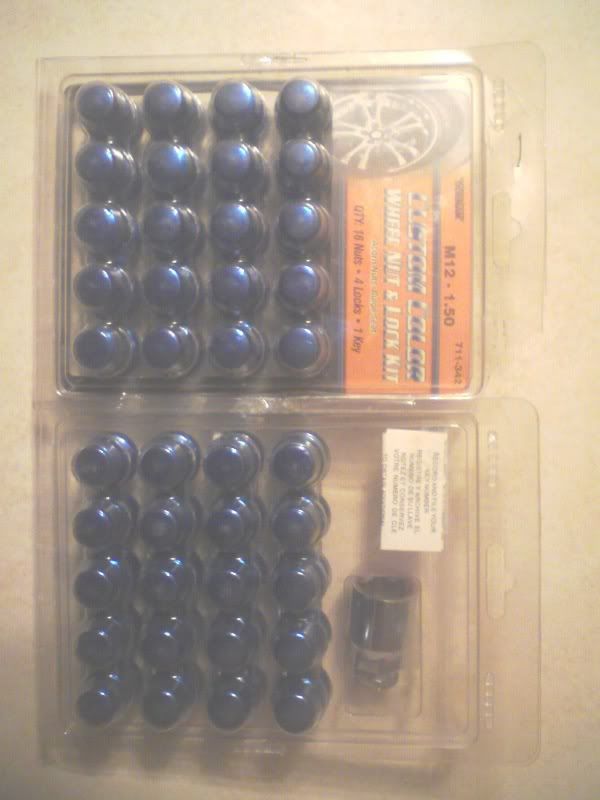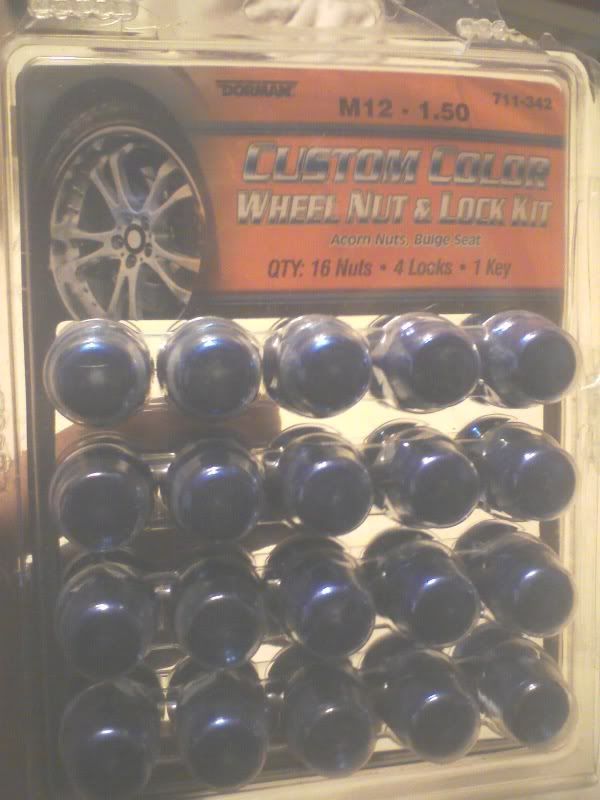 I'm located in Kalamazoo. Asking $50 for both packages (40 lugs total). I will ship on your dime.