My 93 reg cab ranger xlt has cloth grey bucket "captain chairs" and we have a baby on the way
So I am looking to put a bench seat in it. I figure there won't be much room, but at least the option will be there to haul all of us.
I'm not lokin for anything perfect. I will be putting a cover on it. Just cant be blown out or desroyed.
I can buy it or I'll trade my seats if anybody wants them. They have the electric air pumps for lumbar and side bolsters, center console comes with.
Let me know whatcha got :thumb: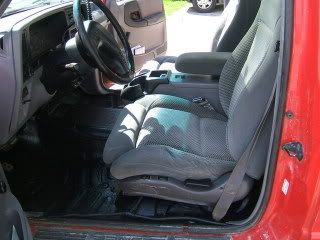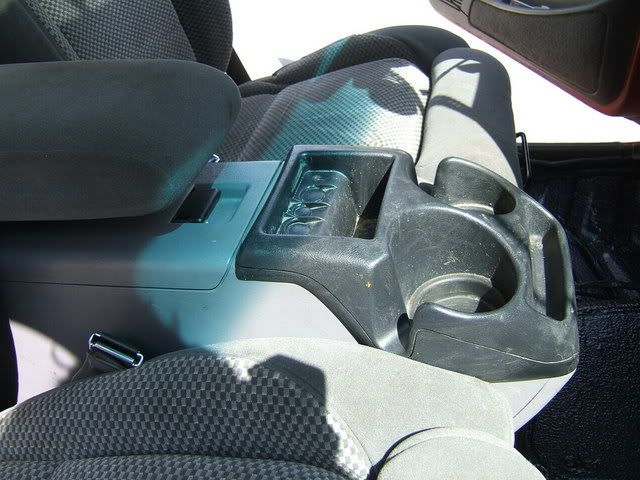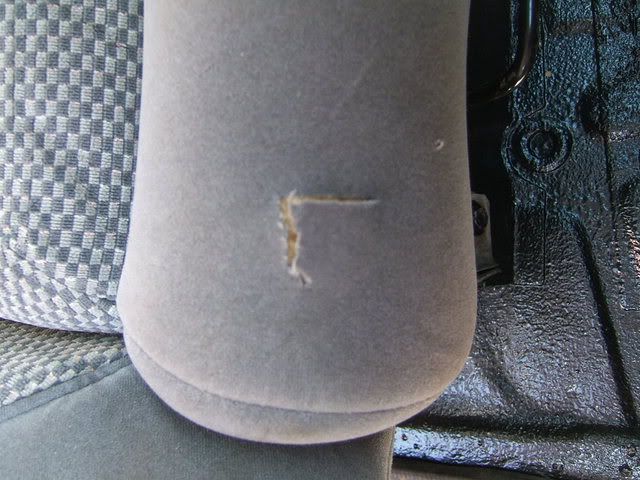 This is the only damage to the seats...there is also a crack in the grey cover on the driver's side where the switches are for the power lumbar/side bolsters