Discussion Starter
·
#1
·
It was our first time out there and we had a blast!
It definitely was an eye opener for me and how difficult it is to wheel on rocks when all you have done before is mud and trails and it was really neat to experience all different types of obstacles on one trail.
I bashed up my rockers,drip edge and blew a shock mount off my rear axle but everything else held up flawlessly, considering i had just my hp44 and 9 inch swap.
Grant blew the coil out of the bucket like 6 times and blew a serpentine belt and a front brake line, the spider gears also took a shit at the end of the day, i think...
specs:
green xj:
4.5" lift, rustys coils and springs, homemade long arms and xmemeber.
hp44 locked, chromo shafts, yukon supper joints, waggy width
ford 9 inch, posi and stock shafts
32 inch tires.
red xj:
7" lift, 4.5 rustys coild with adj. spacer, 4.5 springs with
1.75 shackle
johny joint 3 link, high clearence xmember
hp44 open, chromo shafts, waggy width, ctm style joint...help me out grant..
35" tires, chry. 8.25 with detroit
we took it fairly easy, since it was our first time out with the new stuff, but we still tore some stuff up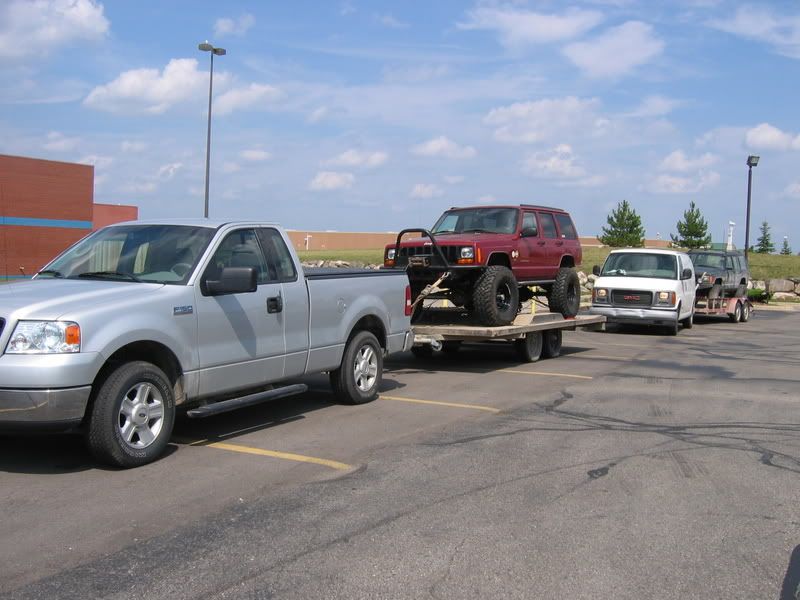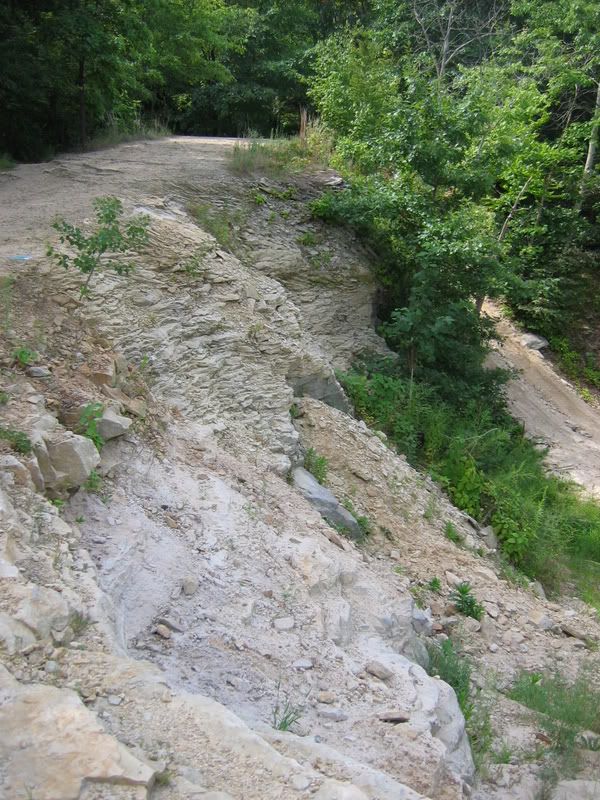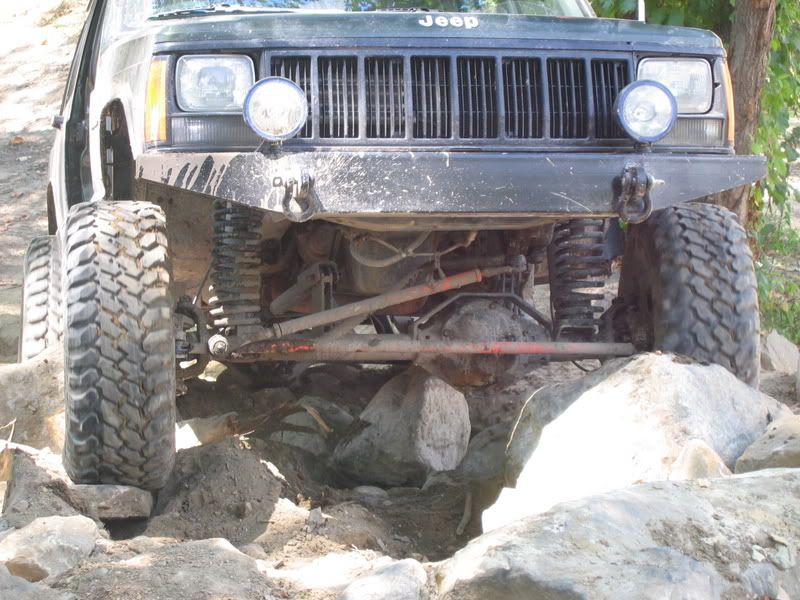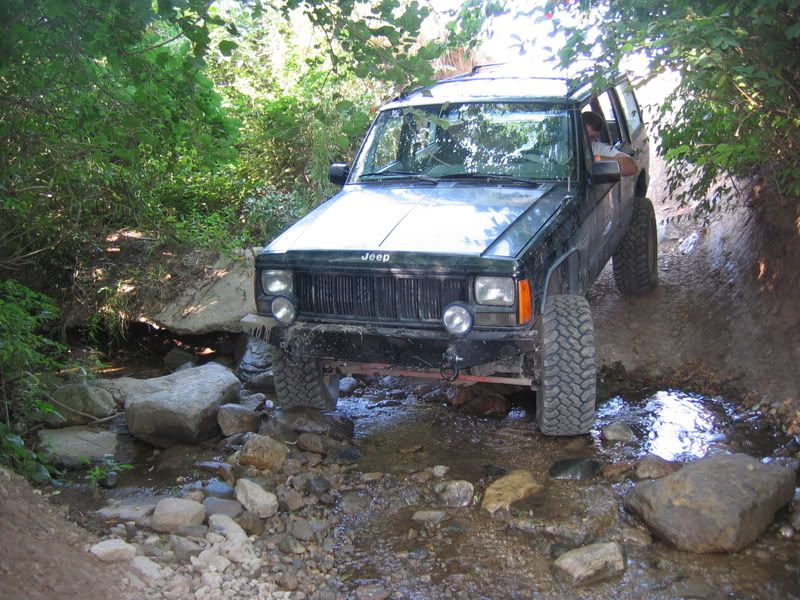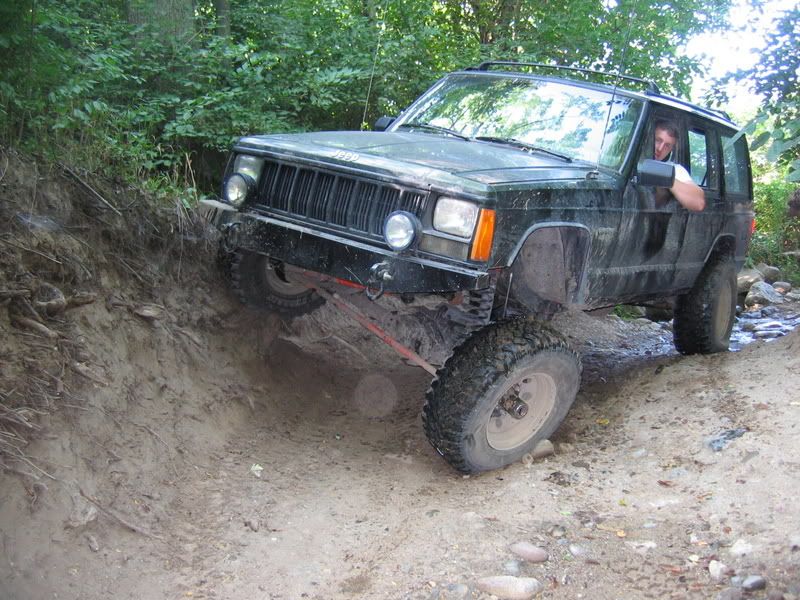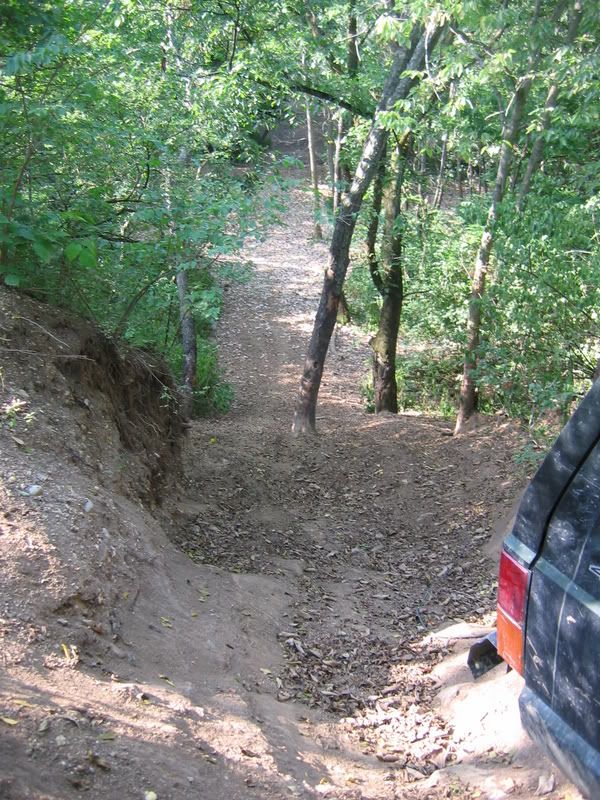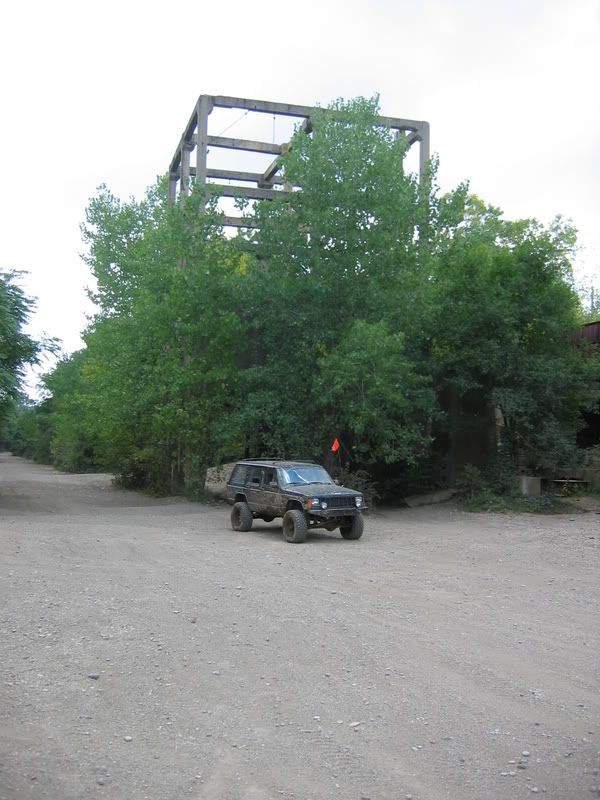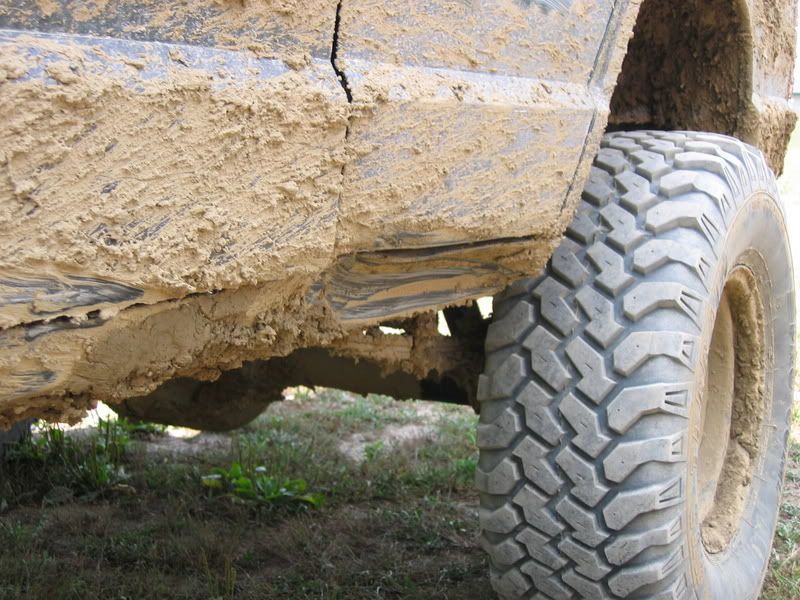 my cousin playing in the giant corn
my busted to hell rocker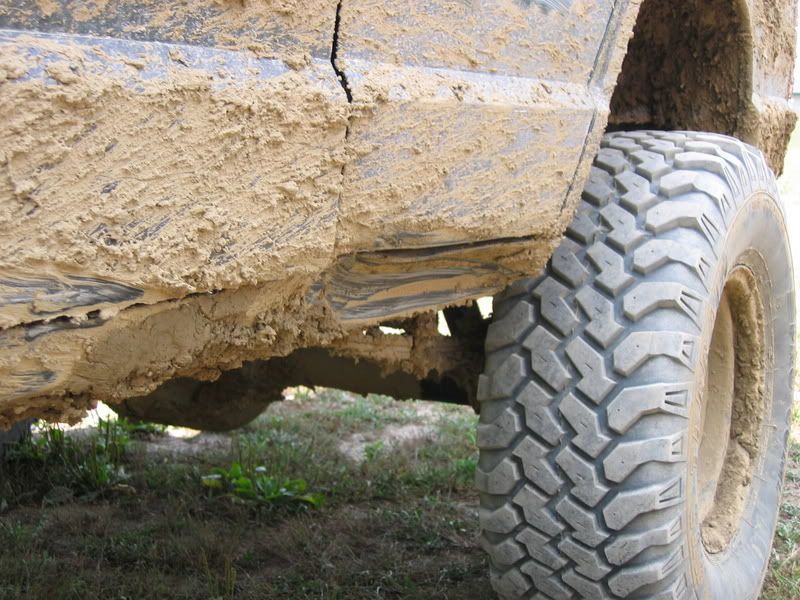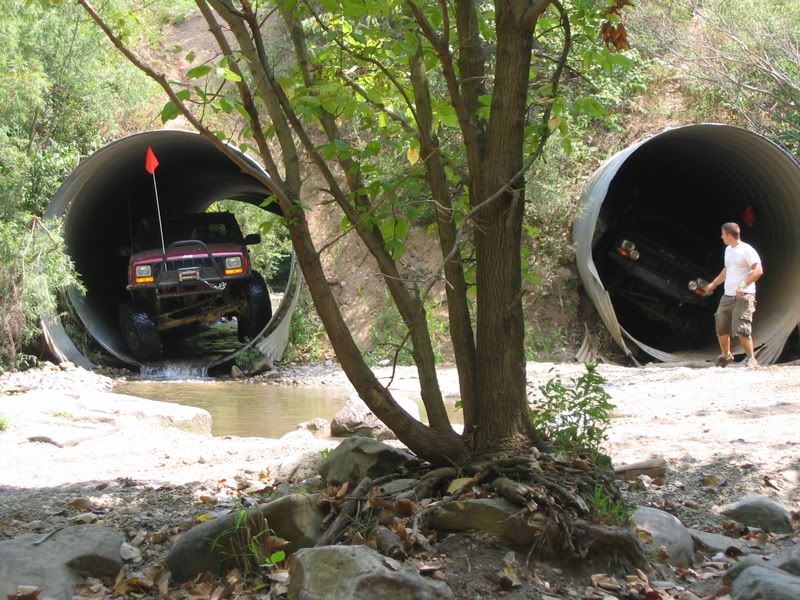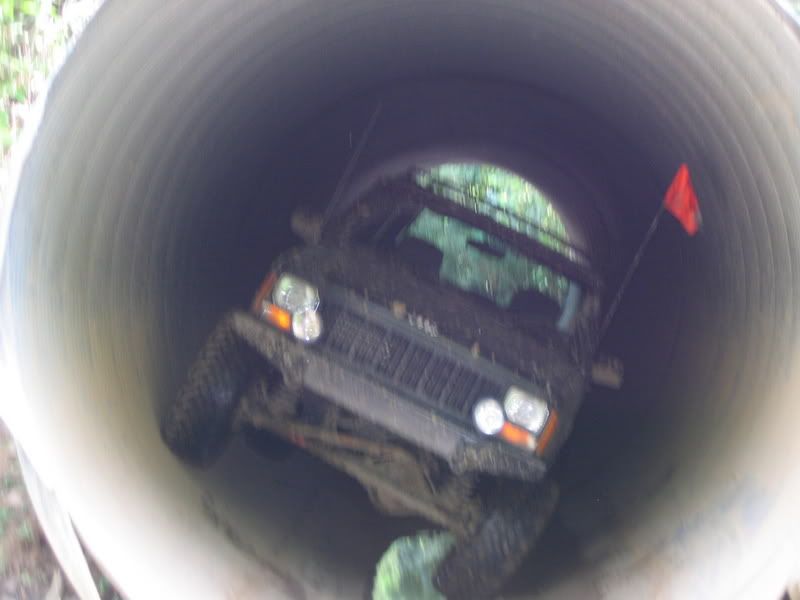 grant trying to figure out what was making noise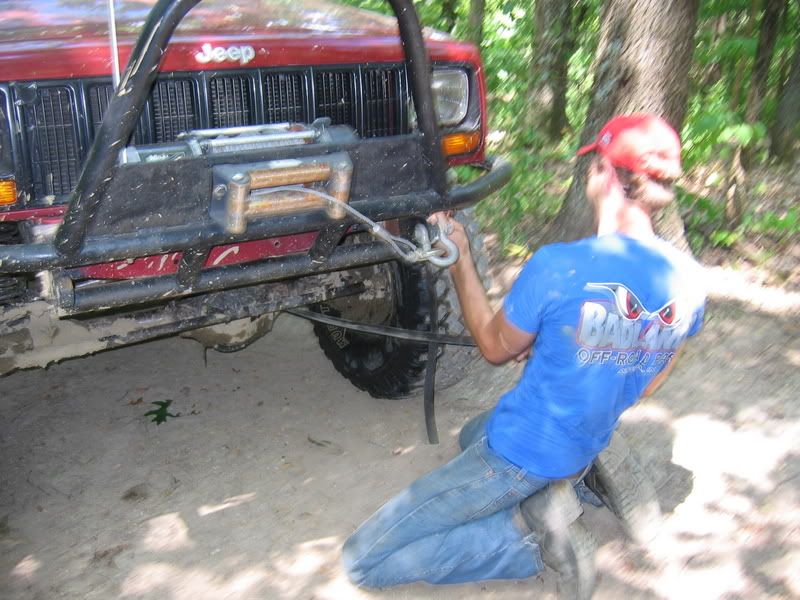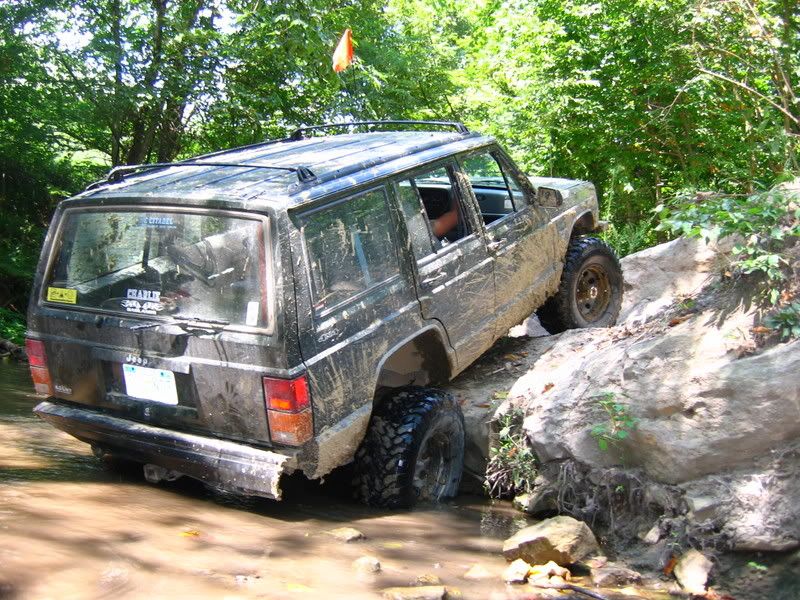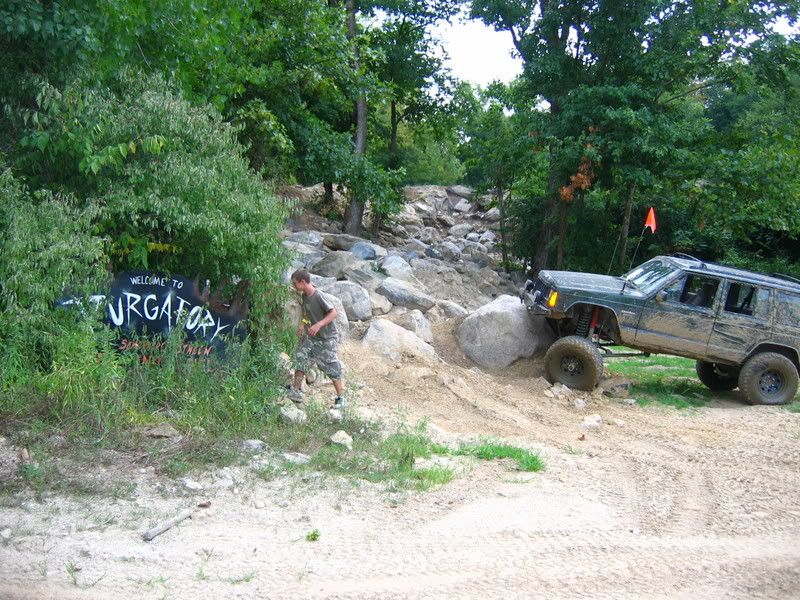 my little cousin taking my jeep around for a spin in the quarry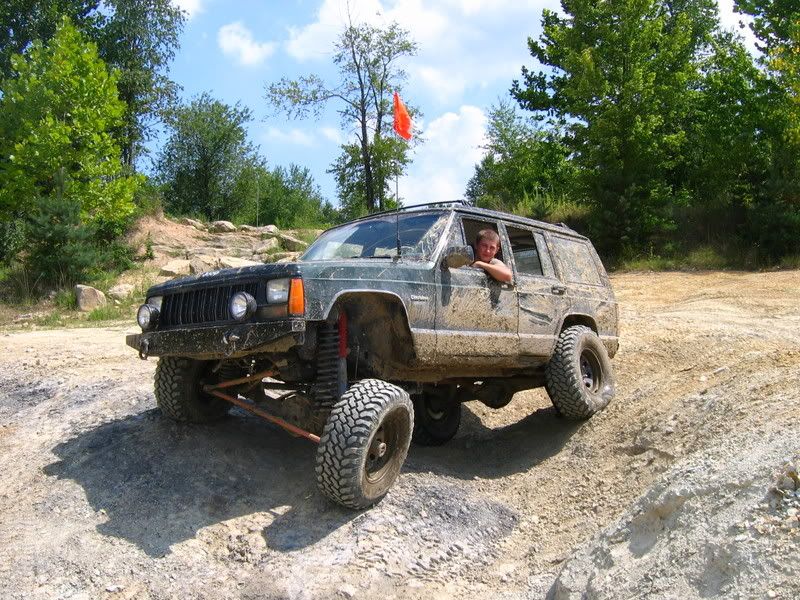 Grant should be posting up more pictures later.