Discussion Starter
·
#1
·
I picked up a new bike today, so I need to let this thing go. I can set it up as a SS or as a 1x8 (for 1x8 you would need to find a shifter though, as the one I have does not work well at all.)
Heres the specs:
Frame: Giant steel frame. (I have no idea of the model) C-T = 20" and 23" top tube The tubes appear to be butted. I have welded in some Surly track end dropouts, and also had a der. hanger welded onto the dropouts so geared riding is possible.
Fork: Manitou SX painted white
Wheels: Velocity Deep V Aeroheat rims. 32h. black DT Spokes, Shimano hubs. I built these wheels and they have been bombproof.
Crank: Raceface Prodigy XC Forged. 32t salsa ring, Shimano bashguard. 170mm
rear der: Shimano XT
Bars: Titec Hellbent
Stem: Titec
8 speed cassette.
Tires: Panaracer Fire XC pro 60tpi
the paint on this has a lot of chips from being locked up on campus, and it could use a re-spray. The drive side dropout has a little surface rust because it has not been painted since I welded it about a month ago.
the headset should also be replaced, as it currently has a threaded headset that was dremeled out to work as a threadless, however there is a little play in the headset, so with a new headset it would be fine (but I have been riding it like this for quite some time without issue)
Now, I can set the bike up as an SS, all it would need is a set of grips, and some brake pads (bike currently has none)
I can also leave the bike as a 1x8, However the shifter I have is pretty much trashed.
I dont much care if it goes as a SS or 1x8, It just needs to get off my porch.
I also could swap out the wheels for some Weinman wheels with specialized hubs if you dont dig the orange.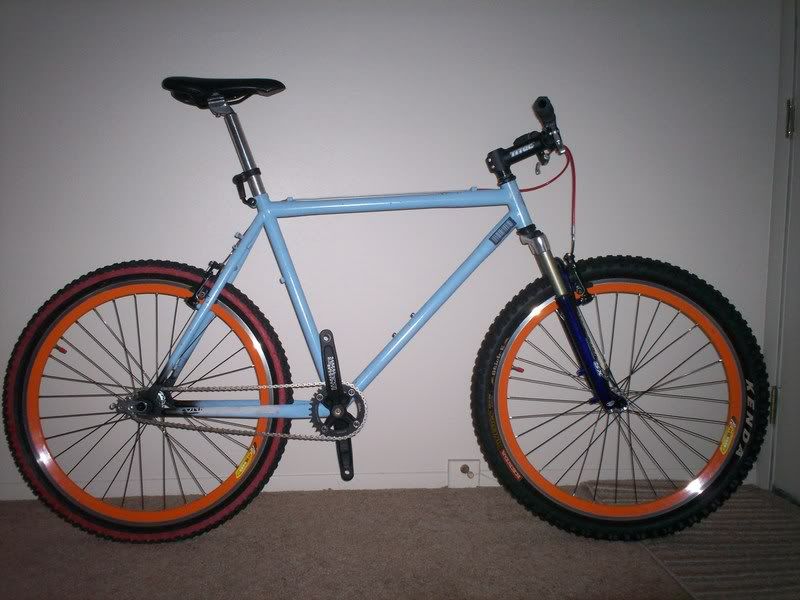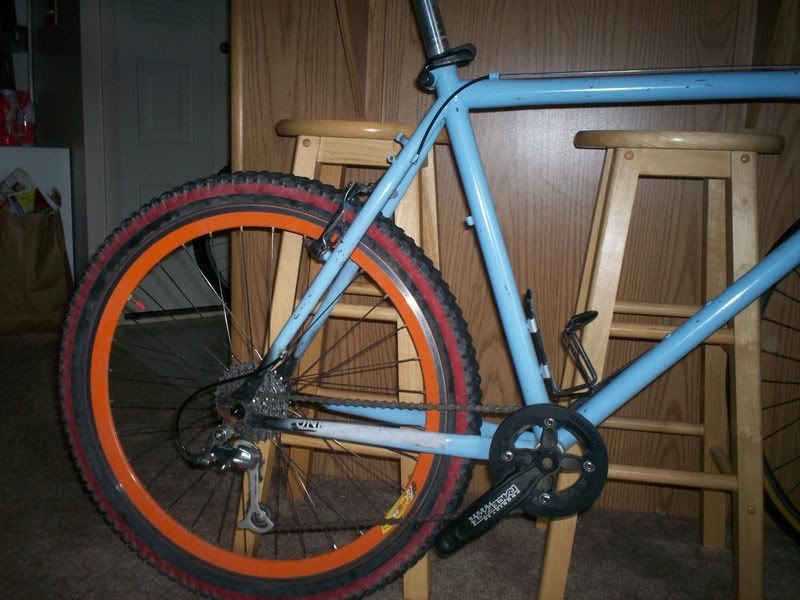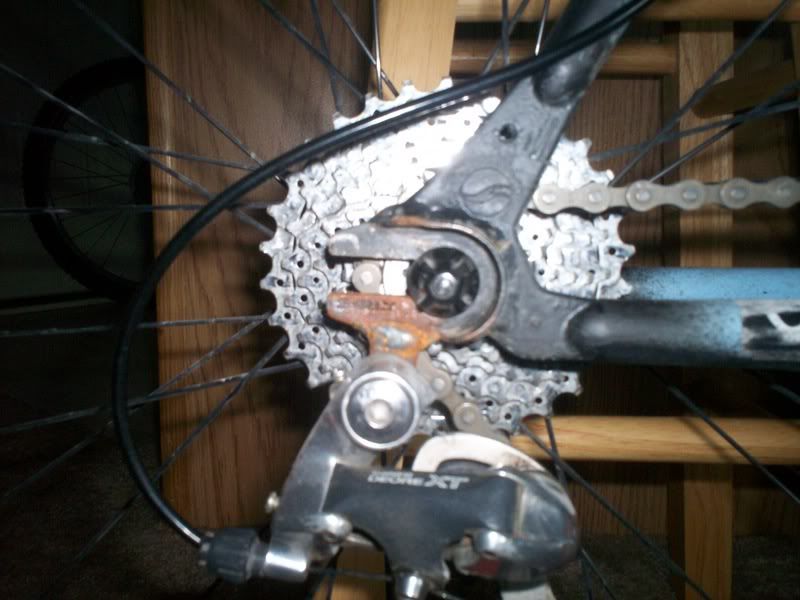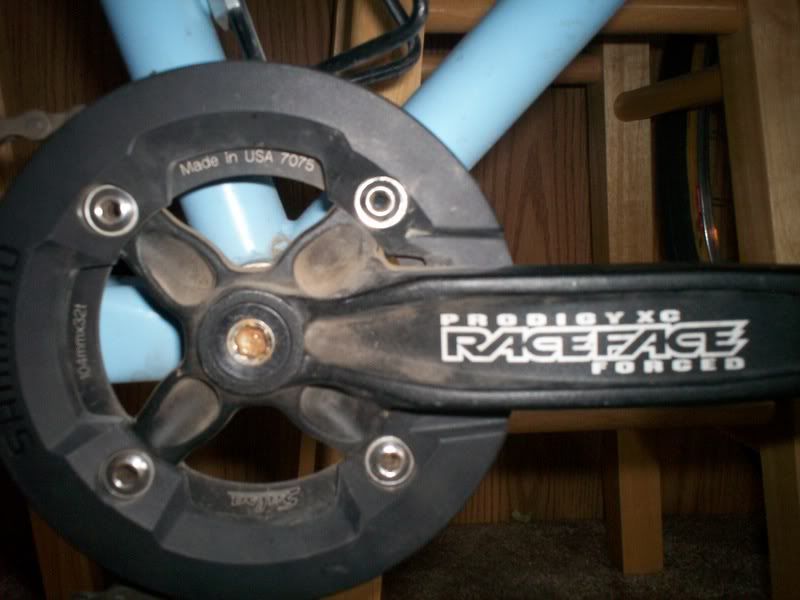 Id take $150 as is, $200 if I put in a new headset and add some grips, brake pads and pedals, or I would consider trades for a decent 100mm fork.