figured i'd throw it out there, if it sells, ill move on to building or buying something new, if not, i'll gladly keep on wheeling it.
1997 TJ 75000 original miles
4.0l stock
manual valved bodied auto
231 w SYE
ford hp kingpin d60 front, trussed 4.10 welded discs
ford d60 rear out of same truck 4.10's welded discs
double triangulated 4 link f/r on stock TJ coils
TOR cage tied to frame
tummy tucker skid plate
full hydro steering
4 grooved 39.5 TSLs on 15x10 steel beadlocks 65-75% tread, plenty of tread left, still bite hard.
the suspension runs QA1 3/4x3/4 heims on the axle end, and UB Machine bushings on the frame end on uppers, and UB Machine uniball joints on lower frame ends.
RCI fuel cell behind back seat
procomp shocks
f/r bulletproof ff1 bumpers cut down
4 point harnesses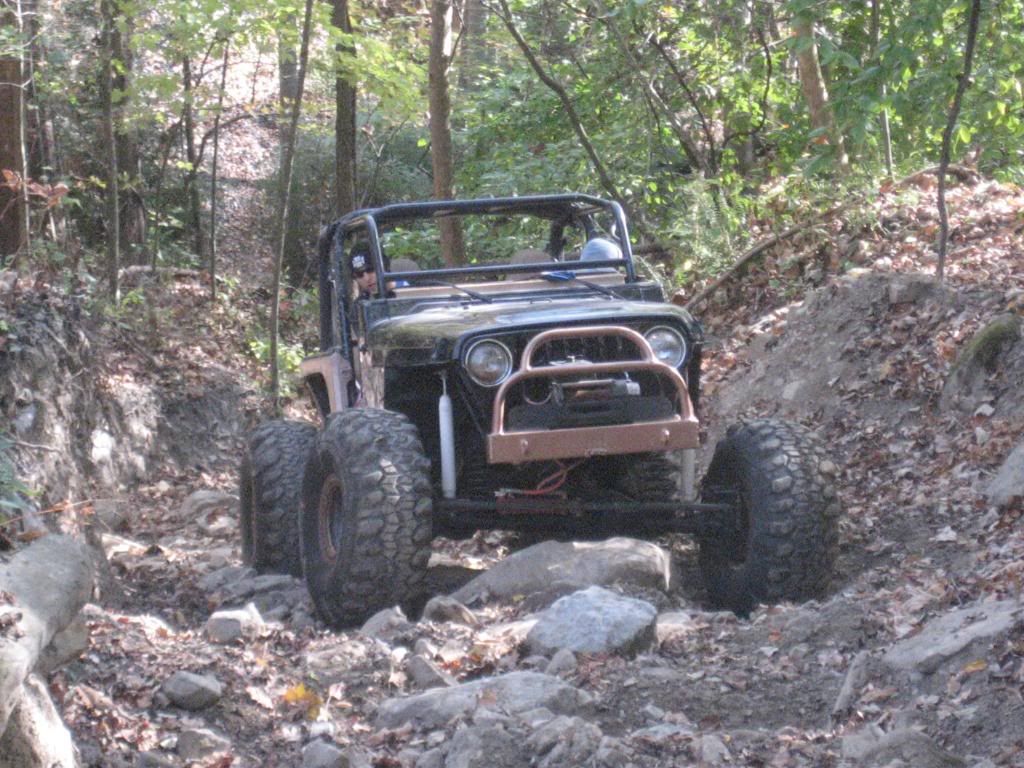 has a clean title to go with it.
$11,000
the ONLY trade i will consider is a rubicon
its located in van wert ohio (northwest ohio)
for more pics go to the following link
http://s170.photobucket.com/albums/u266/mckeddie/?start=0
call, pm, or email
[email protected]
419.203.4836