Here is my attempt at a build thread. Normally would not have time. But I'm working night watch right now. I'll post and then edit over and over so I don't lose everything after hours of typing on my phone.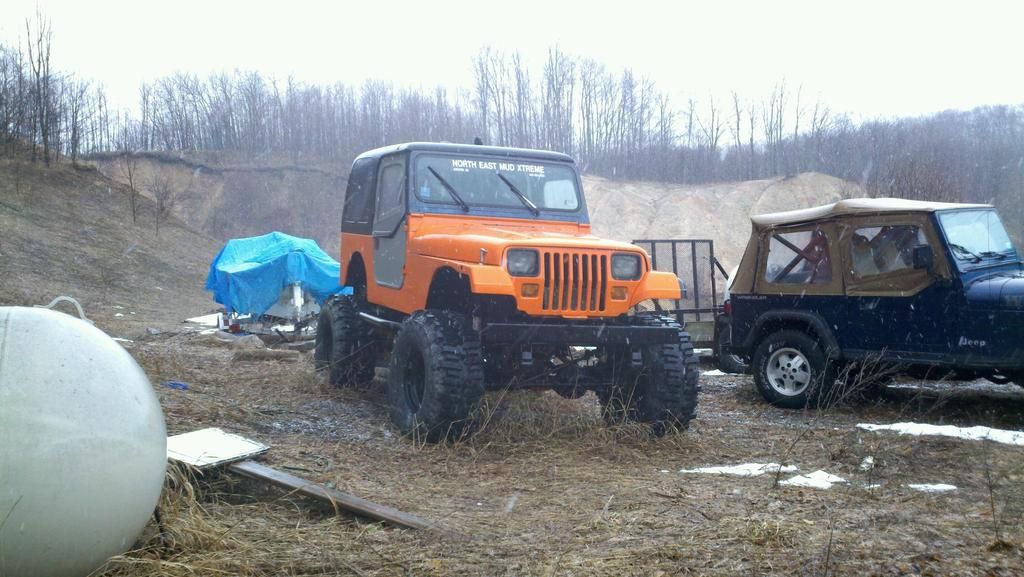 Here she is the day I bought it. Stock axles and transfer case with 70s chevy 350 and turbo hydromatic transmission. Spring over with lift spring. 38.5 boggers. Ended up breaking a front axle shaft on the second wheeling trip so I put in dana 60s from 79 ford f350 with piece parted together full hydro low steer.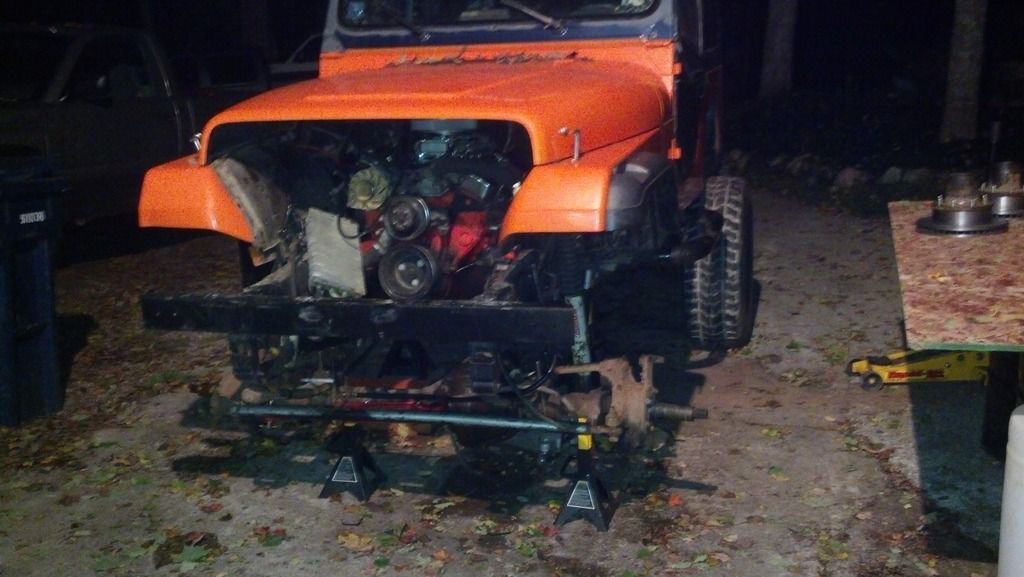 Put the dana 60s in on the driveway and got her going the day before the Drummond island trip. Had full hydro in but my pump was shot. Wheeled all weekend without power steering pump. Arms were ssore afterwards. O ya, got a set of 39.5 boggers on 16.5" aluminum rims.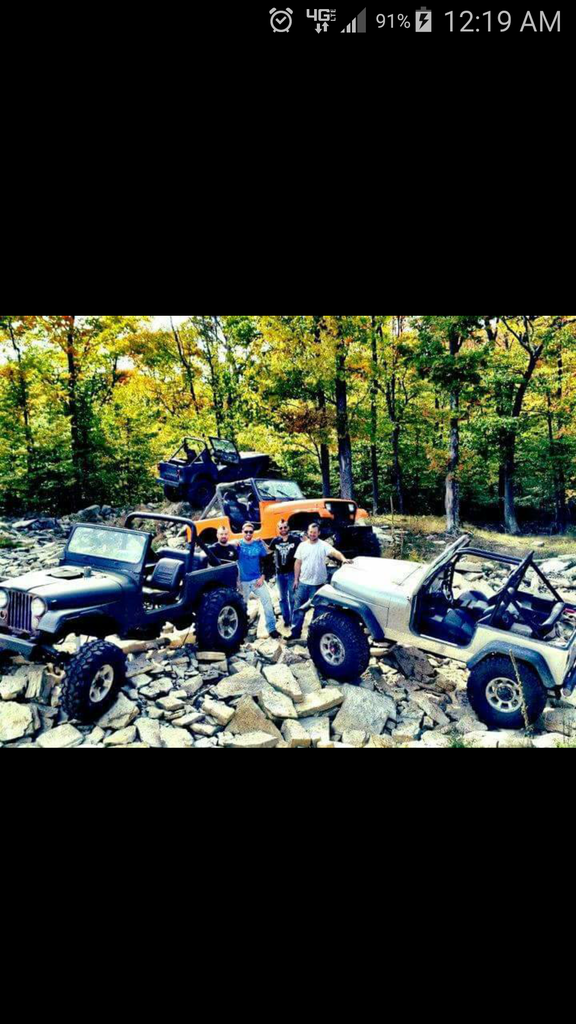 That Drummond island trip went well. But ever trip after that was horrible due to axle wrap. 3 different trips broke a front pinion on one, rear pinion on another, and rear yoke on another. Be warned... power sprung over and big tires you NEED a traction bar. I ended up deciding to go lsx 4 link with coil overs. Thought it was going to take 3-4 months...lol not a chance. Started working on it November of 2013 and wanted to take it to 2015 dog party.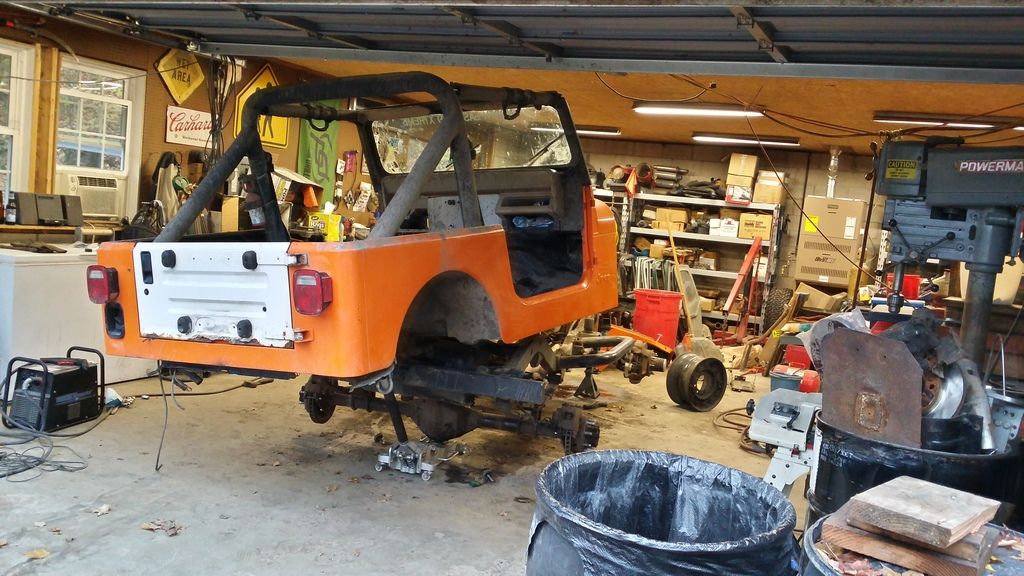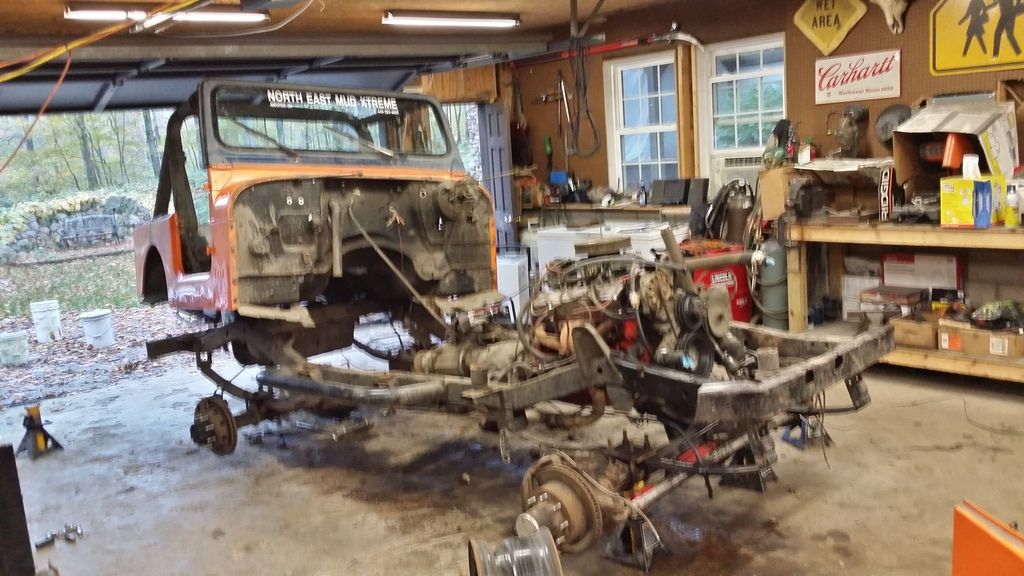 The frame was a lot worse than I thought.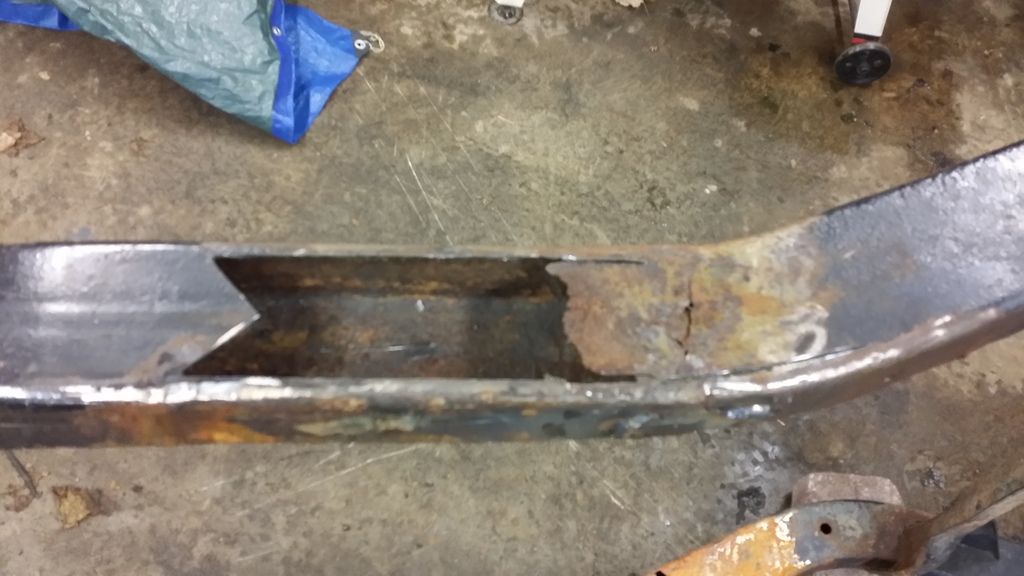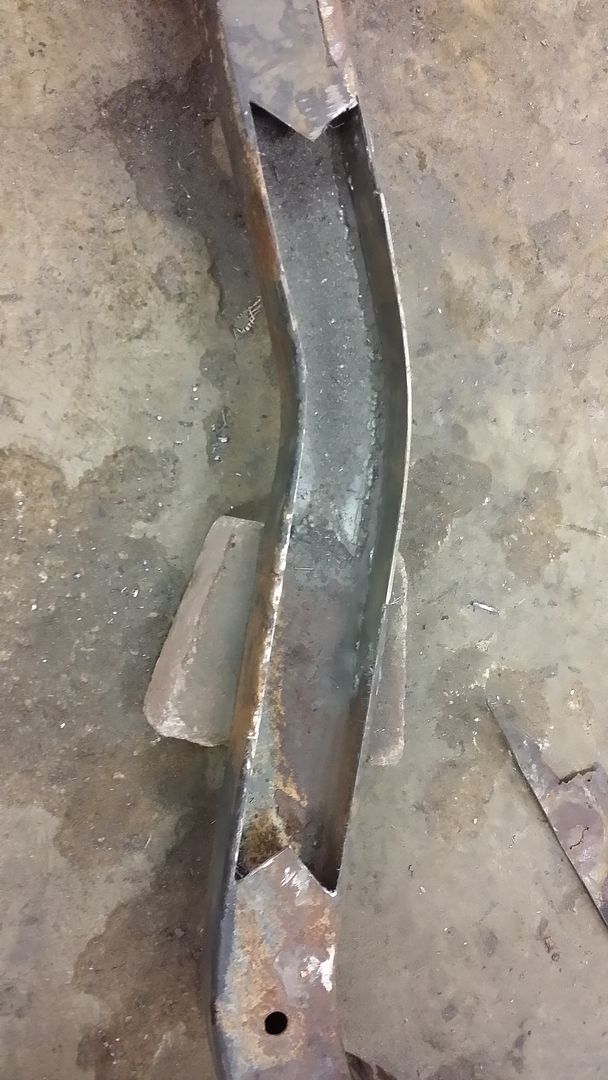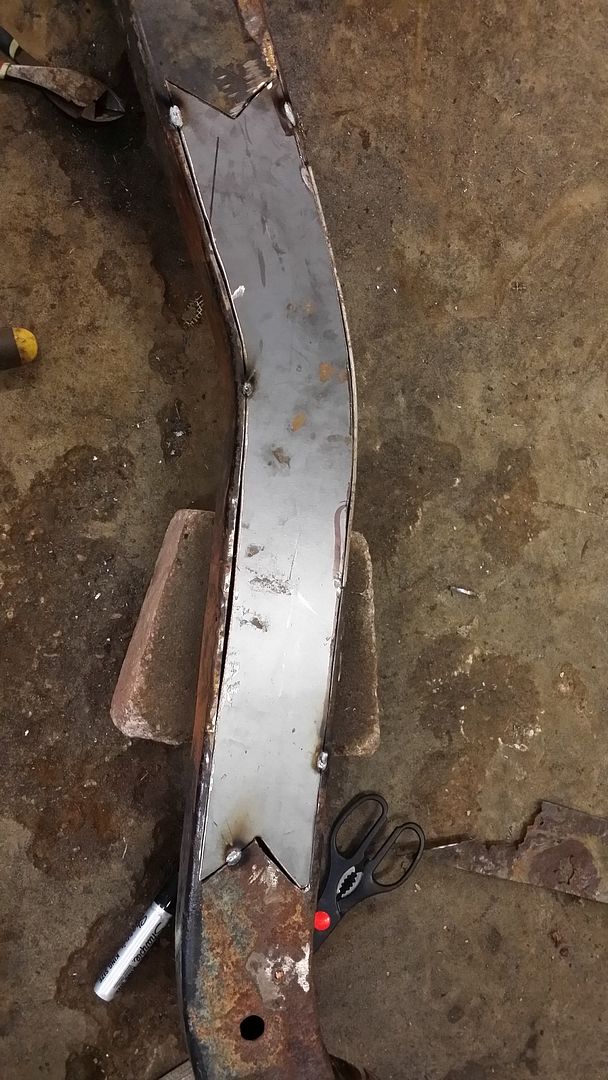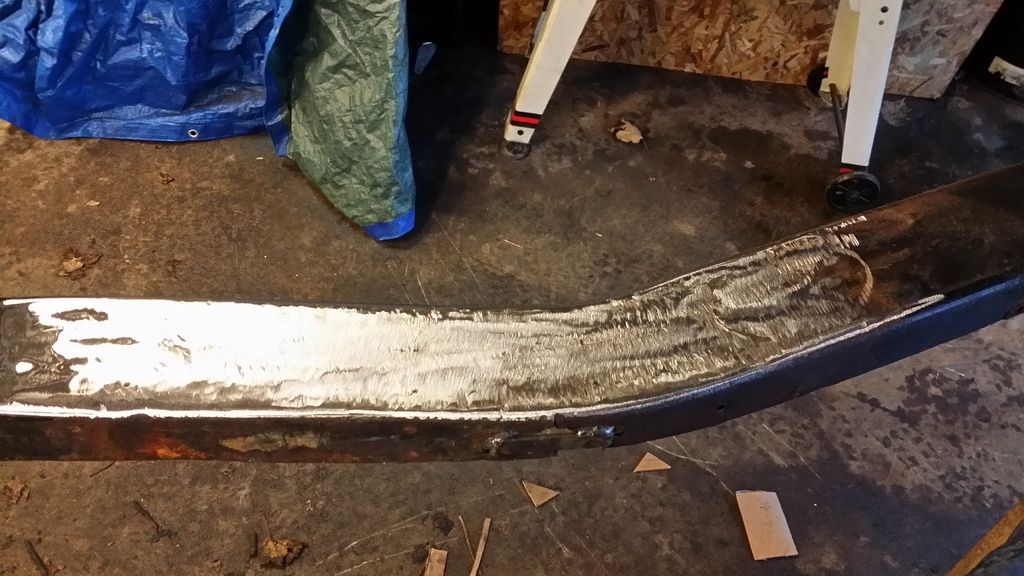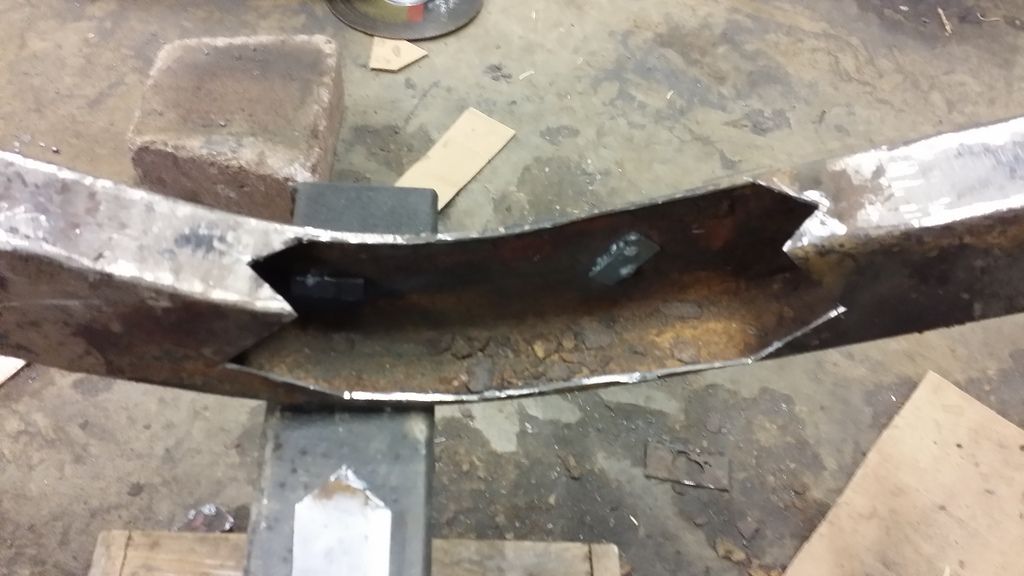 There were probably 5 places like that that I fixed. Plus I filled in every single hole and cut off every single bracket but the body mount brackets. I really should have built a new frame but at the time I was scared. The current plan is to finish the rig and then build a new from with some tweaks to fix some problems I realized by working on the stock frame.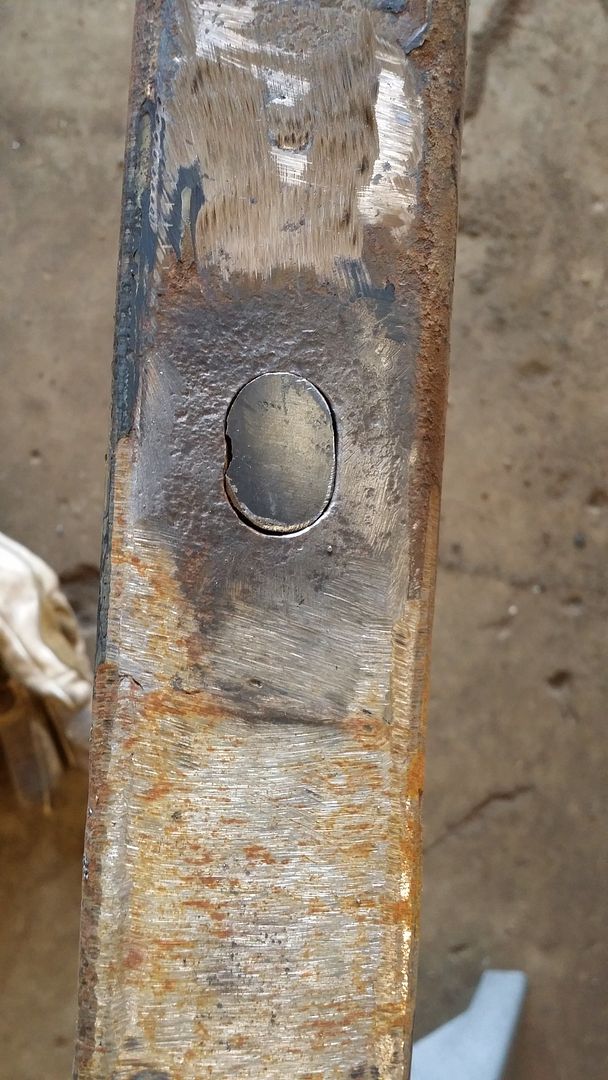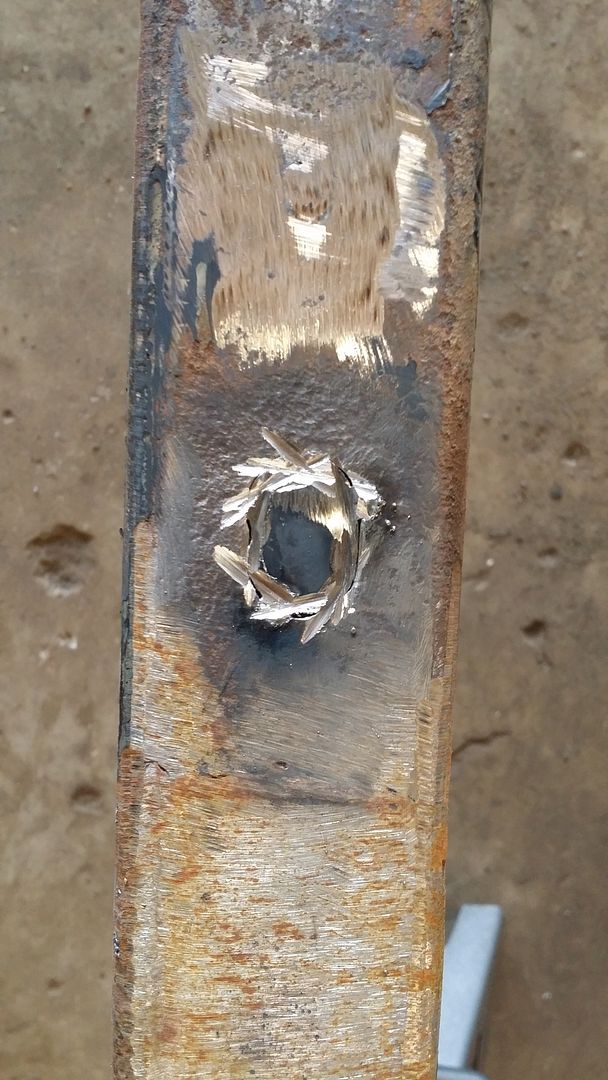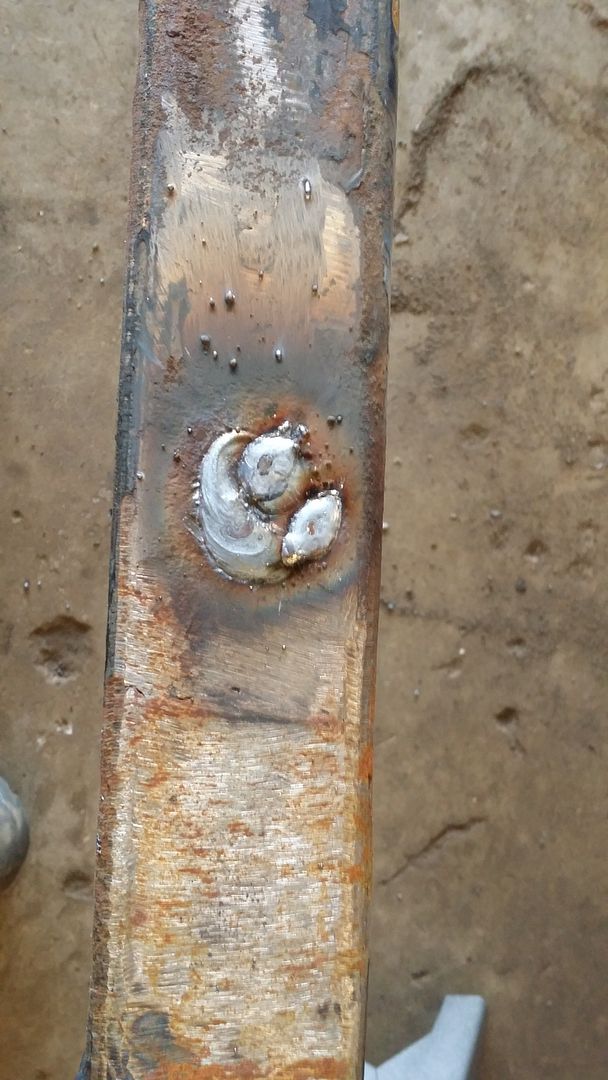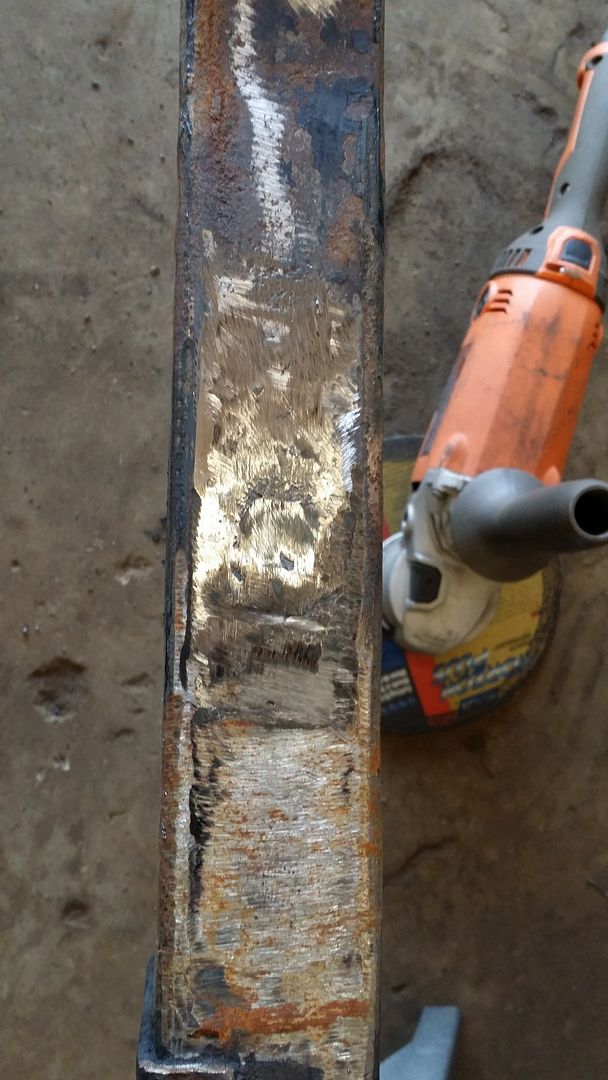 Finally got the frame done. Time to 4 link the rear. Was planning on dual triangulated with upper and lower frame link mounts above the bottom of the frame. Goal for 4 link numbers was a range of anti squat from about 50 to 120 with the adjustable bracket and within .2 from 0 roll axis.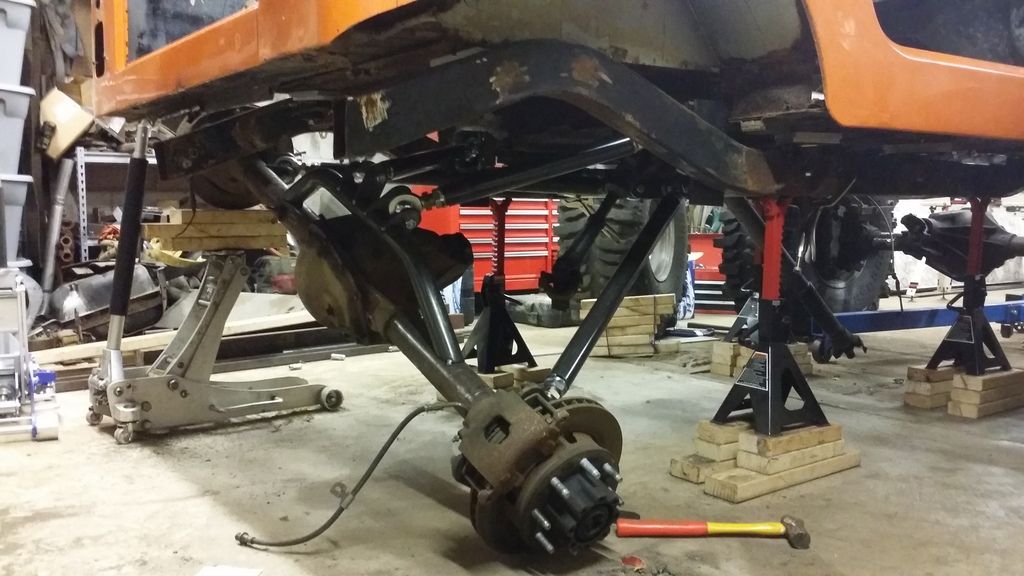 I thought everything was good when I articulated the axle it looked like there was a whole lot of articulation steer which I thought dual triangulated was supposed to prevent. Was planning on trying it out and was going to change if I did not like it. But then I realized there were going to be clearance issues with the drive shaft. I tried moving the lower link frame mounts a little farther apart to give clearance to the rear drive shaft but I could not get good numbers on the role axis no matter what I did. Ended up just slightly triangulating the lower links and putting them under the frame. I had to inboard the frame mounting brackets about 2 inches in order to get good numbers.
View from the side.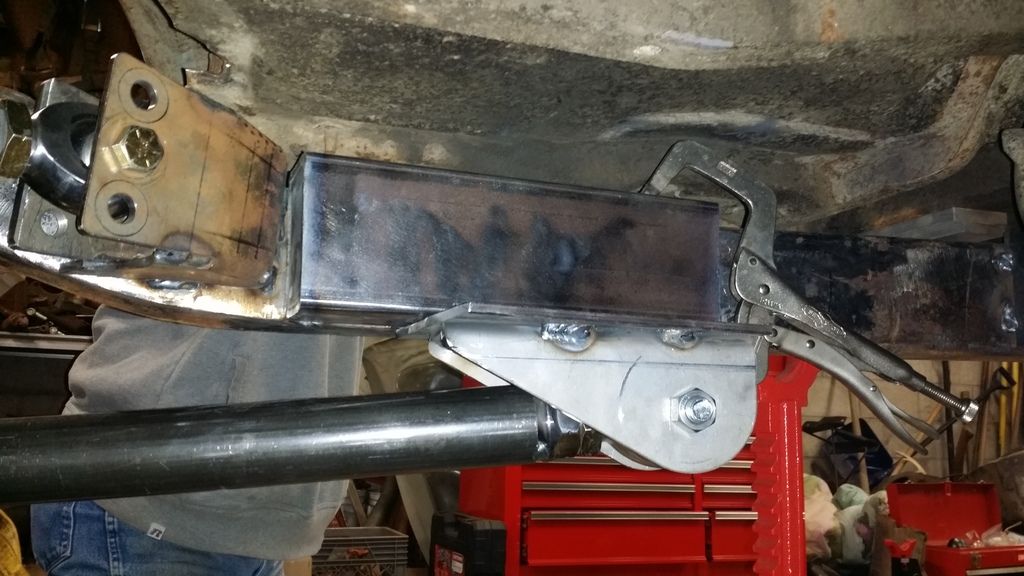 View from the ground up showing the under side of the frame.
Time to put in motor and tranny. 01 ls1 camaro bottom ended with 60k miles, 243 heads ls6 intake, ls2 maf, texas speed cam ground for low ended power and good idle. Mast motorsports ls conversion oil pan.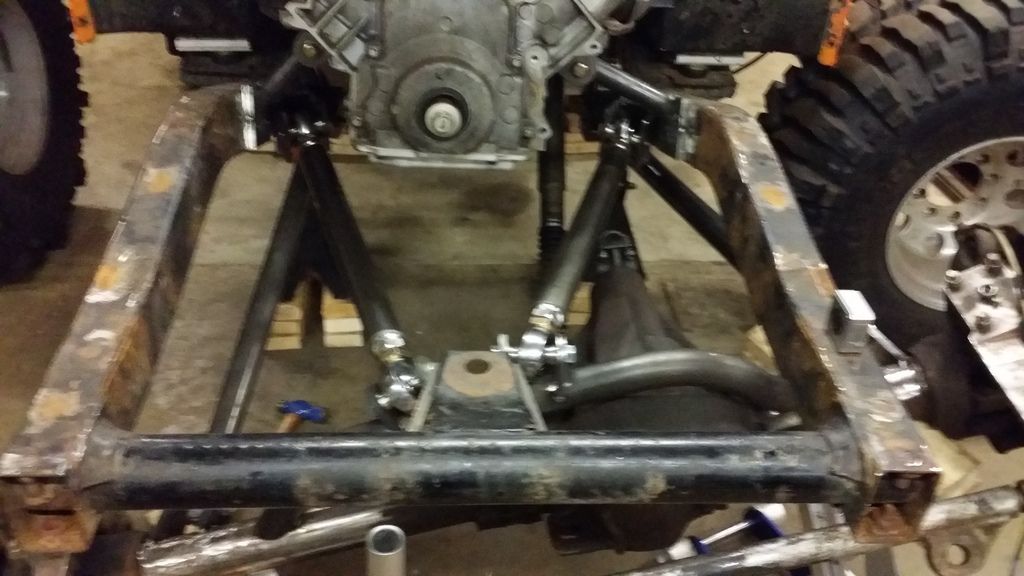 Time for shocks. 2.0 fox coil over 200 over 300. Hoping for 6 inches bump and 8 inches droop after skid plate and role cage is done. At about 7 and 7 now with jeep functional with no skid plate or roll cage.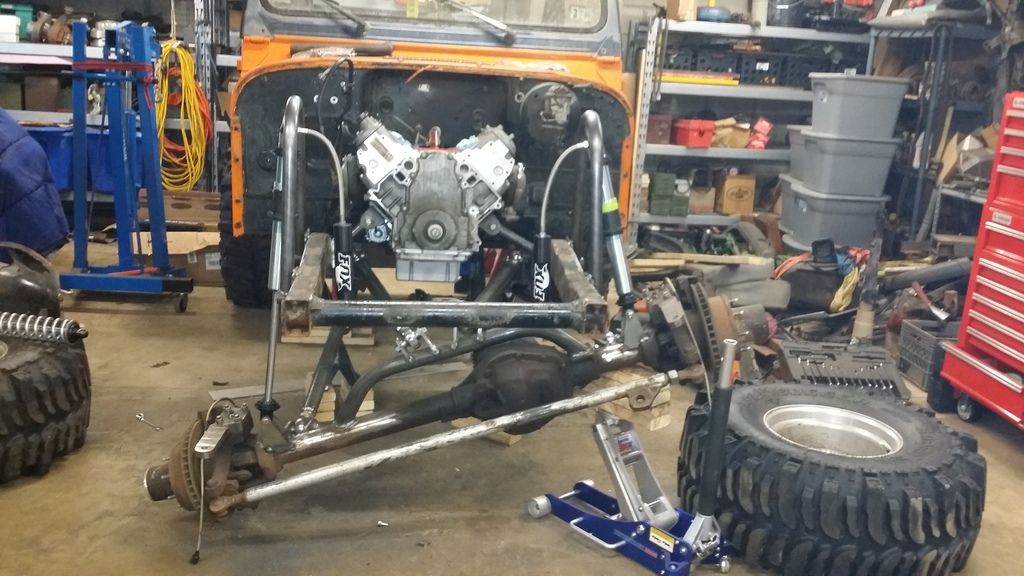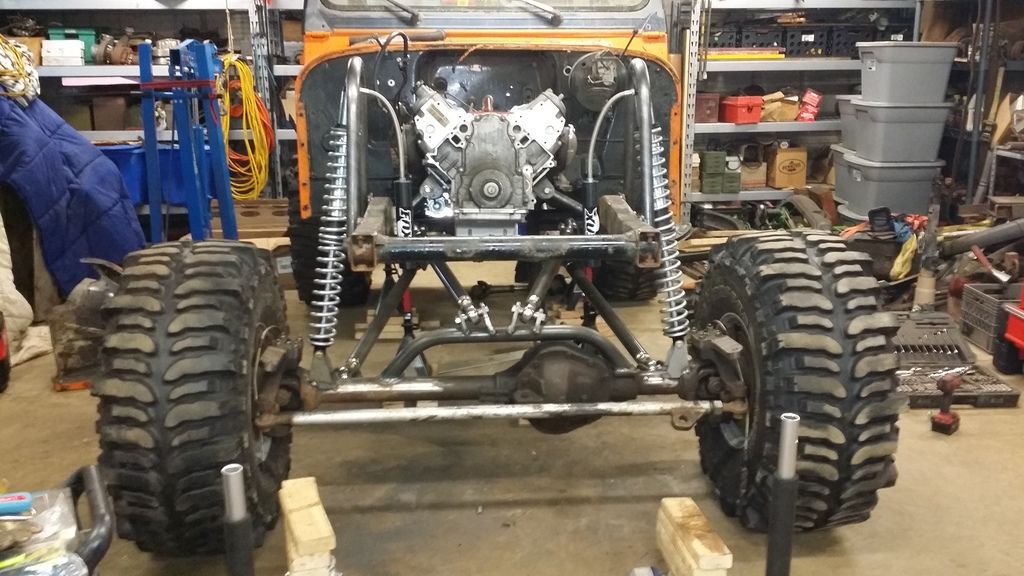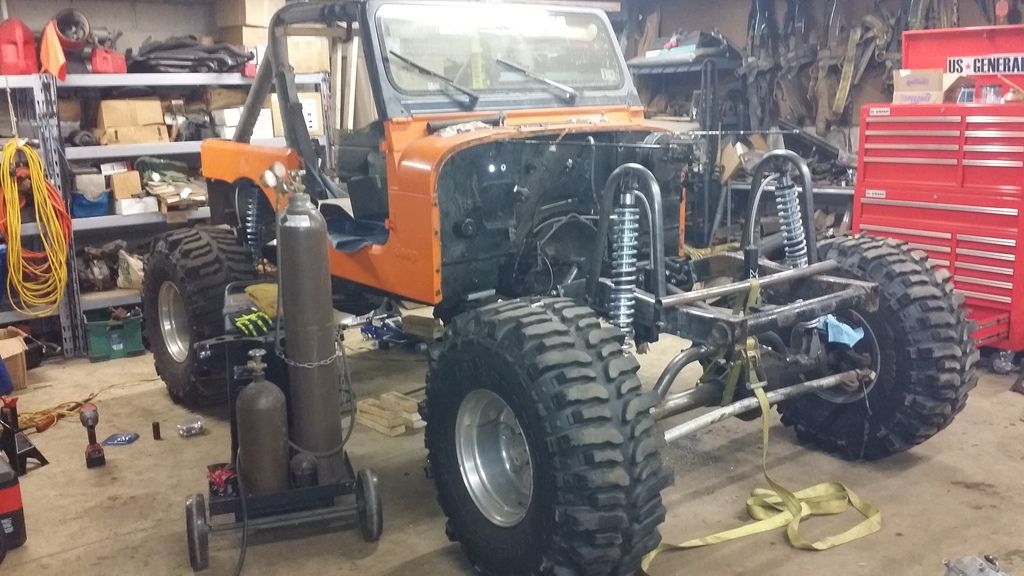 Front currently has cross member between the hoops. Rear does not since I'm trying to keep this as stockish looking and 4 person functional as possible. Here is what I did to try to make the rear hoops strong enough without a cross member. 1.5" quarter wall dom and 1/4 plate. Upper shock mounts are pivoted out for clearance between frame and coil springs. Hopefully the extra beef in there and 1/4 wall will be strong enough.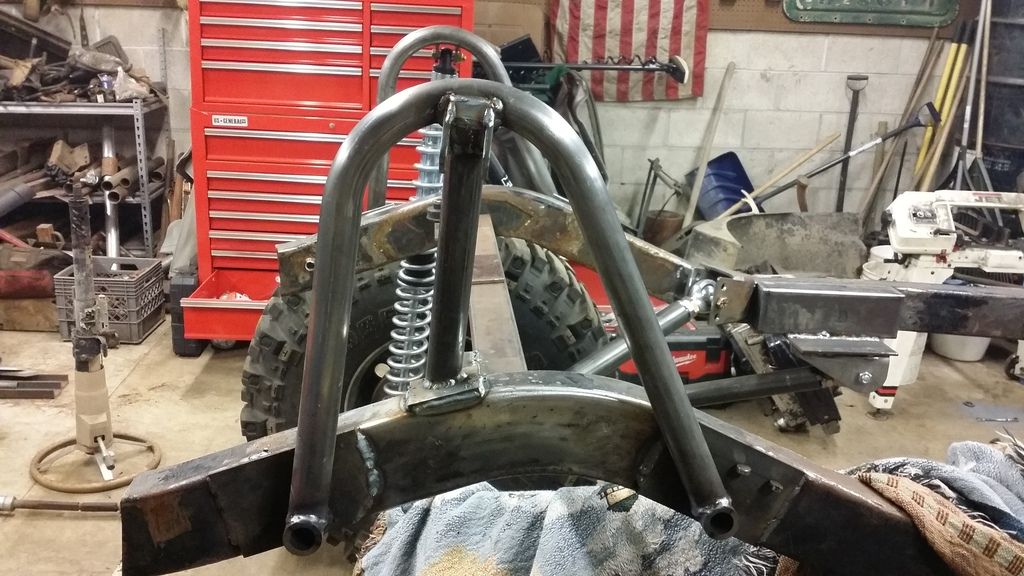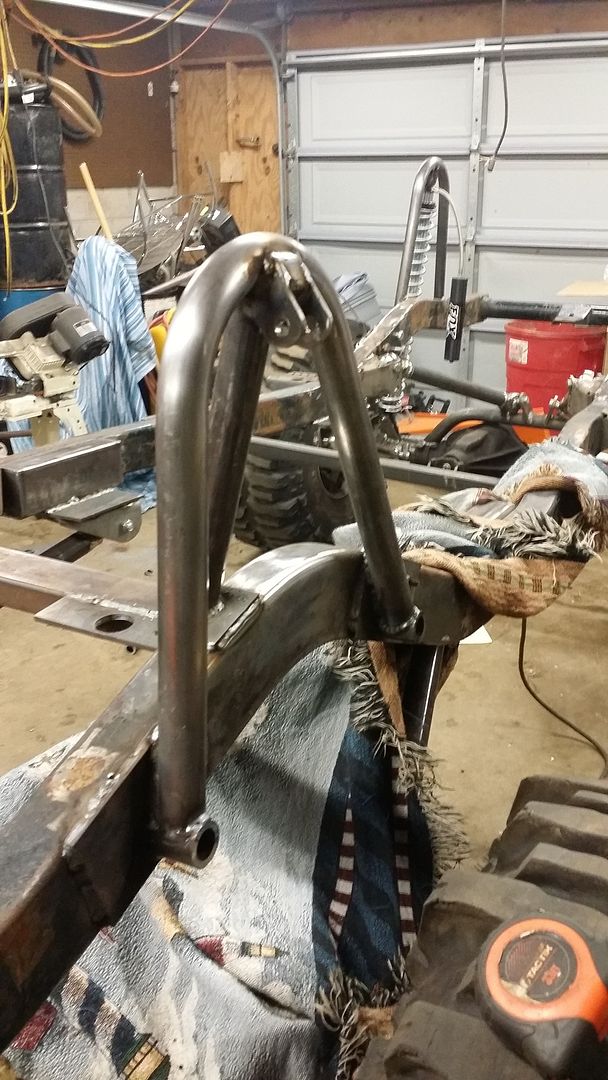 Rolling chassis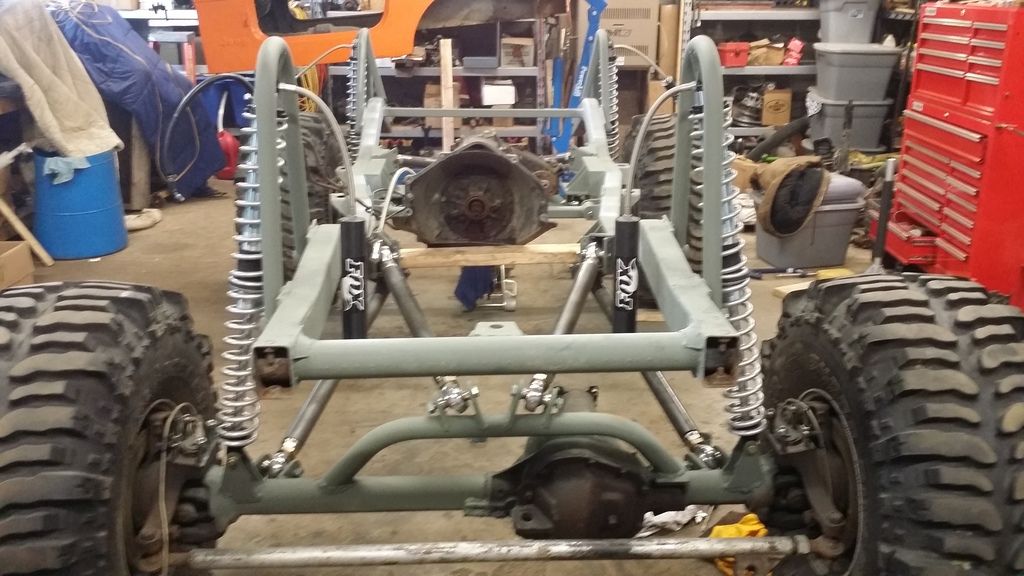 Body and motor in place.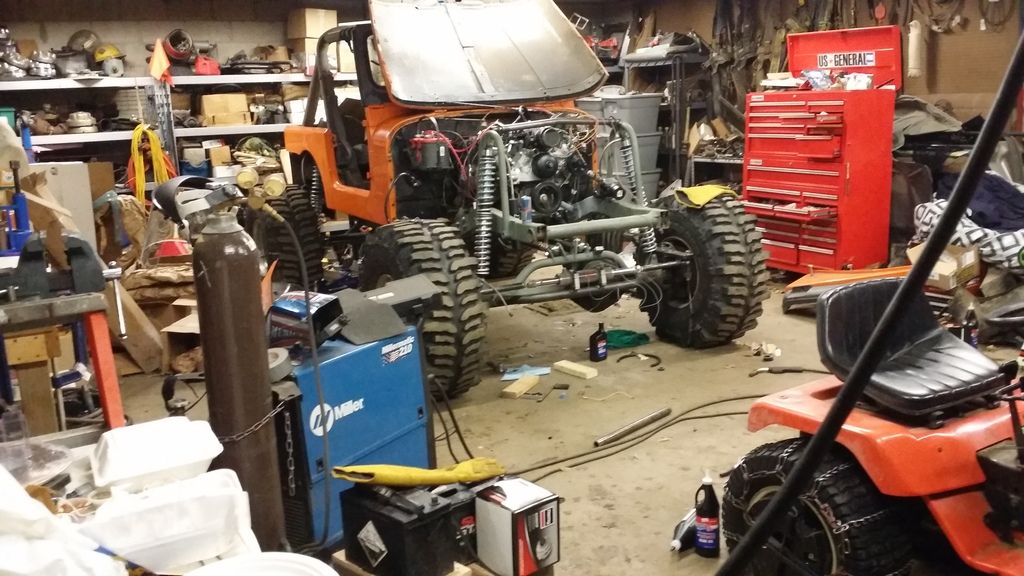 Front high steer arm tied into the stock steer arm.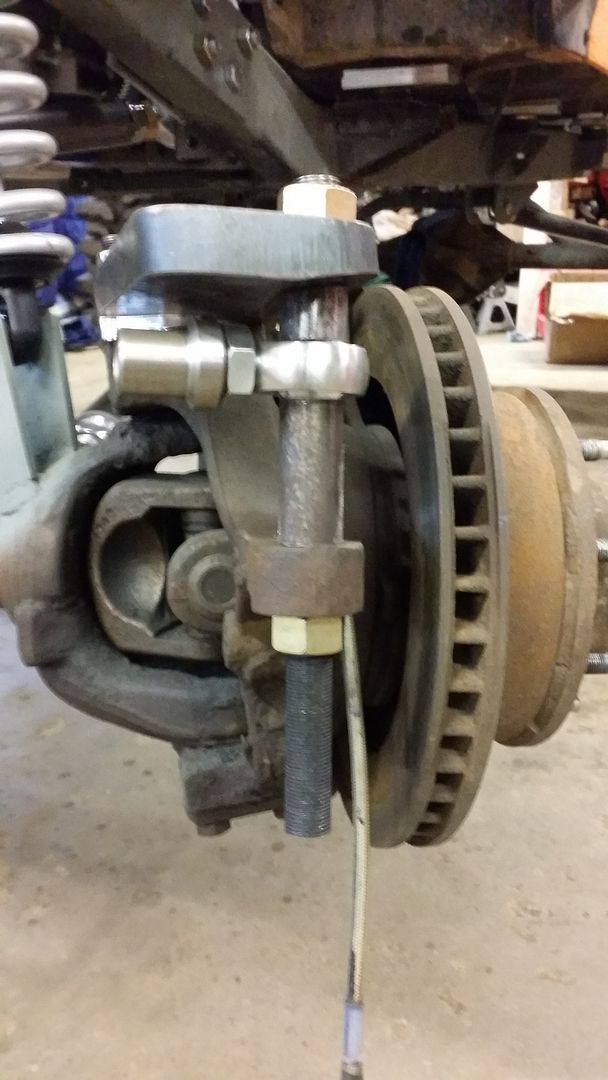 Made it out for spring wheeling trip. Broke 3 beads. Really need to get beadlocks.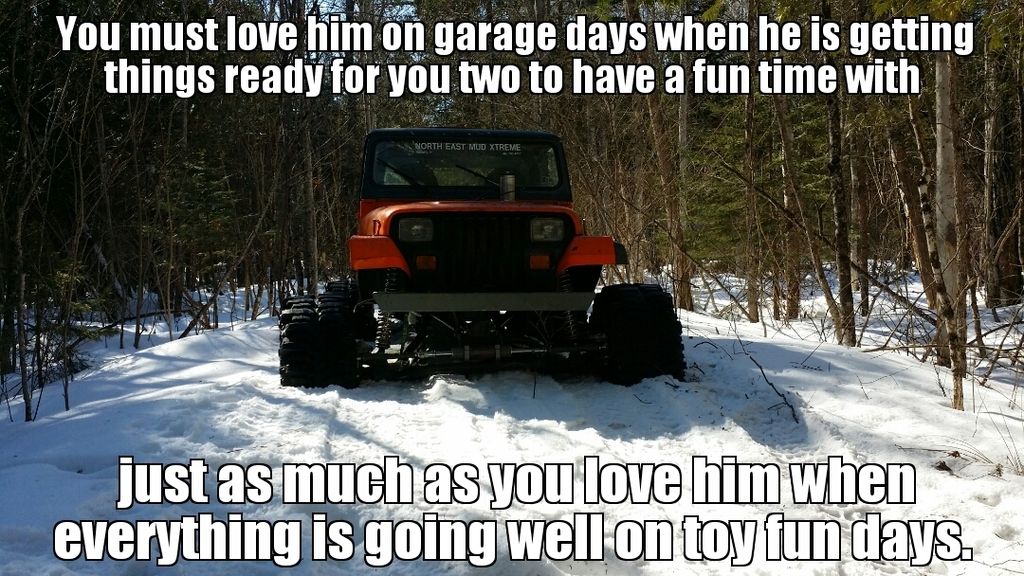 Mudstock at twisted trails offroad park. Warn winches work under water. This is jacked up for mud. Normal stance is about 3 inches lower from shock adjustment, 1 to 2 inches lower by deflating when I get beadlocks, and about 1 inch lower from adding weight. So about 6 inches lower.