Please, if you have any comments of any kind, please do not post here, but PM me.
Jeep is located in Goshen Indiana 46528.
This is no funny joke or any exaggeration – Dare I say "spotless", this jeep is in amazing condition. There has never been any rust or damage of any kind – no accidents, etc. This Jeep has been garaged and amazingly well cared for. The previous (original) owner was about as anal as I've ever met.
I bought this Jeep as a project – no axles, no suspension, no wheels/tires, no steering, etc. I've almost completed putting it back together but need to sell it.
2003 Jeep Wrangler Rubicon. 4.0, 5 speed, 241 rock-trac, 93k miles. AC, Cruise, Full doors, Leather wrapped steering wheel, Temp/compass mirror, center sub. Clean and clear title.
At most any of the aftermarket stuff has but a couple hundred miles on it – so Ill save that notation behind each part. Consider most of this stuff fresh – obviously suspension parts – since it didn't have any, will be brand new or close to.
M.O.R.E. 1" motor mounts
M.O.R.E. 1" aluminum body lift
Prothane Body Mounts
Novak cable shifter
AEV Tummy Tuck
AEV Oil pan skid
PureJeep 19 gal Stretch Tank
Tom Woods CV rear driveshaft
All 4 Lower Rokmen double johnny arms – single adjustable
Front upper Rockkrawler Adjustables
Rear upper Teraflex/Tuff Country/RC Style Adjustables – fresh bushings
JKS front track bar
JKS rear track bar bracket
Front Antirock w/ aluminum arms
ZJ Steering
2" Pro Comp Coils
SS front brake lines
2015 JK Rubicon take off shocks
Rear Synergy bar pin eliminators
Front JKS bar bin eliminators
Rokmen rear frame/bumper braces
5 15x8 4.5" backspace Pro Comp 51 wheels
4 35x12.50 KM2's – May order a 5th
Optima red top battery
Alpine CD player
Infinity speakers in dash and sound bar
High End Bestop top with tinted windows
AC condenser, compressor, and drier all were replaced.
Marked Designs front bumper - will be steel - not the aluminum version pictured.
Quadratec slush mats - all 4
Front axle: This was from a 06 Rubicon, and is all factory. Dana 44, 4.10 gears, great brakes, 91k miles. Air pump is hooked up and this axle locks and unlocks like it should.
Rear axle: This was from a 05 TJ. It is DRUM brake Dana 44, 4.10 OPEN. Great brakes - 8Xk miles on housing. Fresh Timken bearings, Motive master install kit, and Rubi thick cut 4.10 gears.
Cons? The throwout bearing makes a little noise I noticed - clutch and shifts feel great, just some noise. Has an exhaust rattle - I am guessing due to the tummy tuck - its a tight package in the belly. No e-brake cables.
$14,500 or best reasonable offer. Will look at PARTIAL trades of 92-06 Jeep Wrangler, Spotless 97-01 Jeep Cherokee. No other trades considered – seriously. Can reduce the price if there are items you do not want – wheels/tires, axles, doors, antirock, etc.
Again, questions or comments please PM me.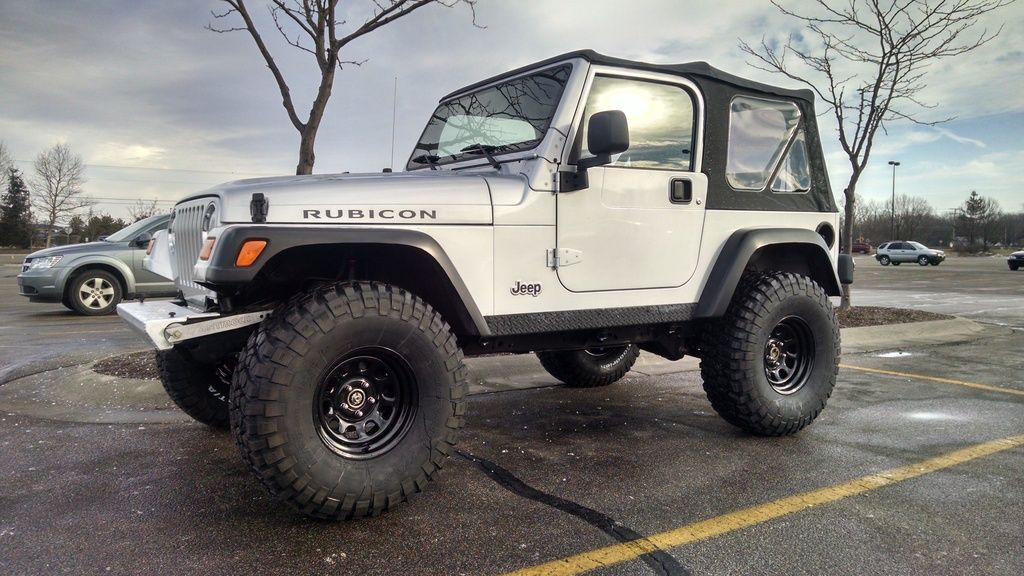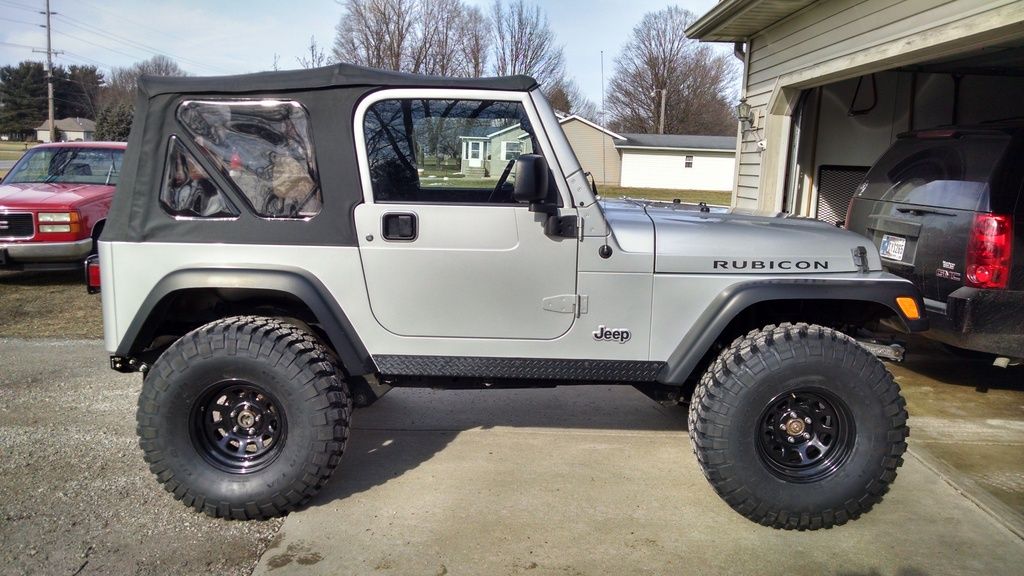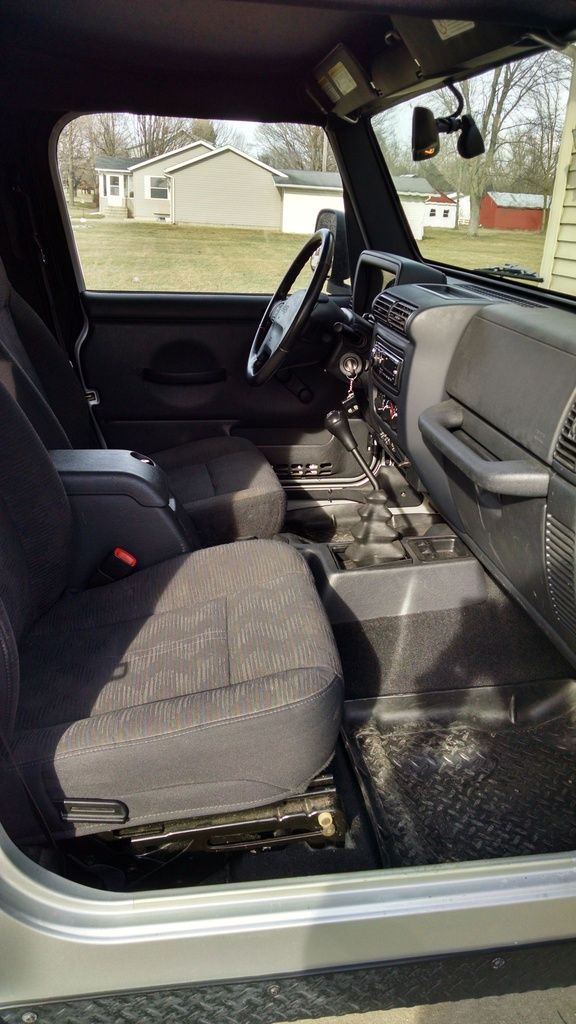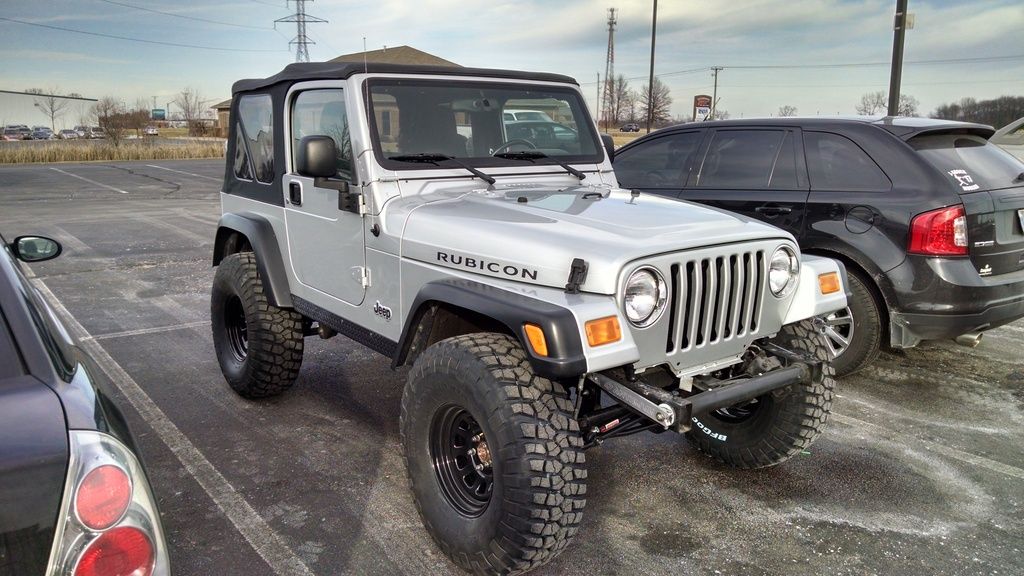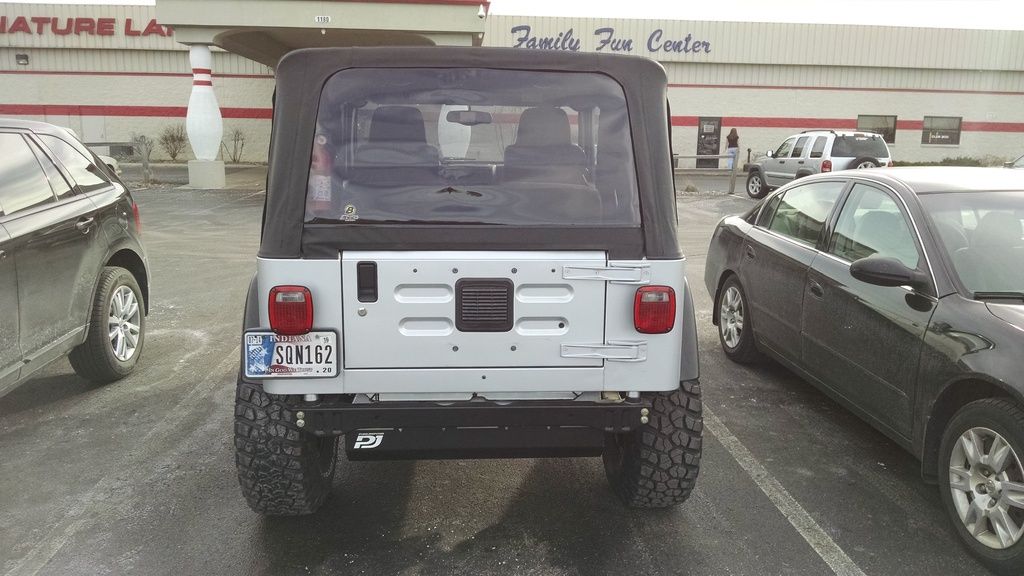 What it looked like when I bought it: