Discussion Starter
•
#21
•
Haven't had a chance to get many more pics, but these little teasers were sent to me a bit ago. The donor frame was wire wheeled and cleaned up, then painted with TSC implement paint. Looks a million times better than the frame on my truck.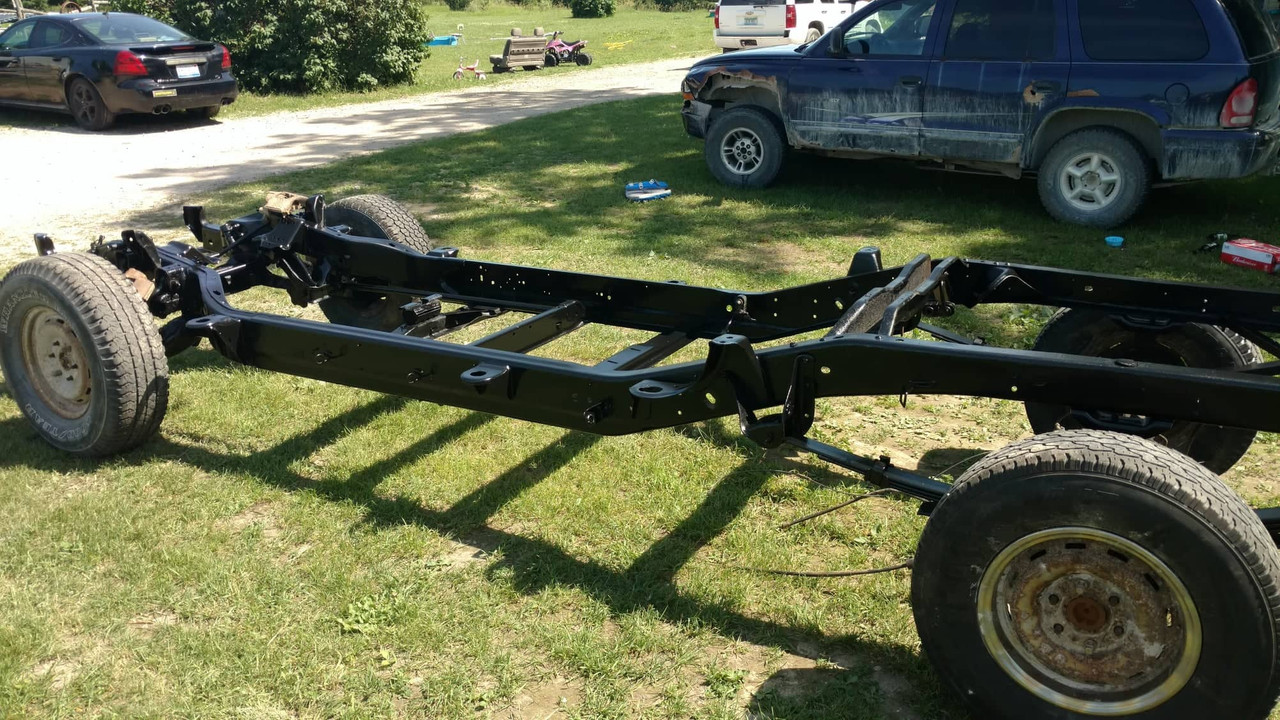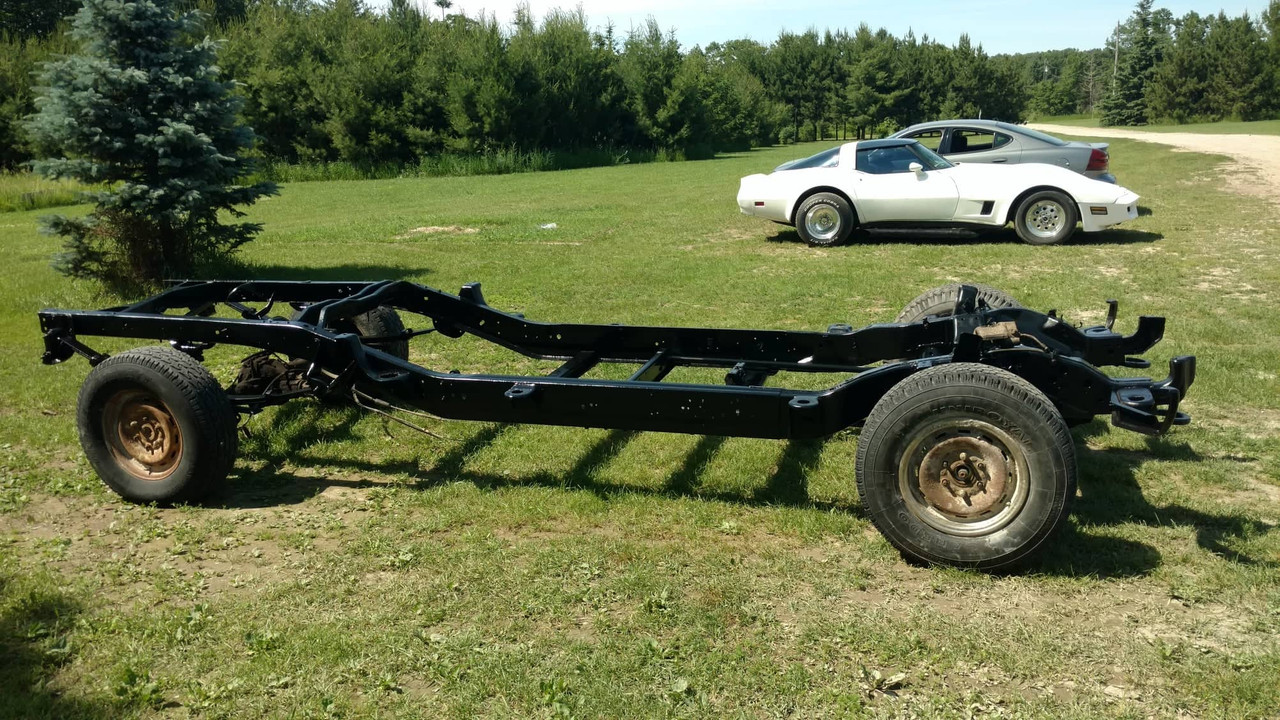 The truck should be done with the frame swap today or tomorrow. I'll take some more pics when I bring it back home. I still have to put my bed back on; bolt up the rear bumper, and put on some new tires. Got all new body mounts, body mount bolts (2 of the ones in the truck were broken from when I put in the body lift on the cab), fuel lines, brake lines, and fuel filter.
I picked up another set of 315/70-17 BFGs to swap out the junk ones on my truck now. Gotta figure out of muffler and exhaust pipes, and hopefully get some new shocks. Gonna stick with the monroe coilovers for the rear, and thinking maybe KYB for the front. It's not a wheeler, but I plan to actually use it as a truck.