Discussion Starter
·
#1
·
Greetings all, my girlfriend is ready for a new car (you know, stimulate the economy and all) and is looking to pass along her 1996 Mercury Sable. This is a true Grandma's Car, she bought it directly from an eldery couple that didn't drive much, took excellent care of it and it certainly shows!
Some Basic Information:
* 92XXX Miles (that averages out to like 7400 miles a year!)
* Dark Burgundy Red Exterior
* Tan Interior with Leather Upgrades (Leather in excellent condition!)
* Recently serviced, see below for complete list!
* Excellent physical condition, see the pictures below!
* Power windows, locks. Power side mirrors. Includes clicker/remote access and door side key panel.
* Power seats
* Stereo/Cassette Player
* Dual Airbags
My girlfriend has done all the regular maintenance on the car to make sure it stays in tip top shape. The list of the most recent maintenance and upgrades is as follows:
* New front wheel bearings 11/10/2008
* New Brakes (Complete including caliper, brake lines and fluid change) 02/21/2008
* 2 New Front Tires (Goodyear Assurance) 02/11/2008
* 2 New Rear Tires (Goodyear Assurance) 04/2009
* New Exhaust/Muffler 01/22/2008
* New Ball Joints/Control Arm 01/2007
* New Fuel Filter 01/2007
* New Serpentine Drive Belt 06/2008
* New Rear Sway Bars 06/2008
The engine is rock solid and the car has never left her stranded. Thing is bullet proof. What impresses me most is the very low mileage and that it has nearly every feature you'd get on a nice modern, 4 door car today (airbags, power everything, leather).
I've set up a page with 28 photos and 2 videos of the car, please visit it at
http://nerdstuff.net/sable.php
. If you're looking for a car for a kid, a second car or just to replace your old one, this could be a great cheap upgrade for you.
Asking $3500.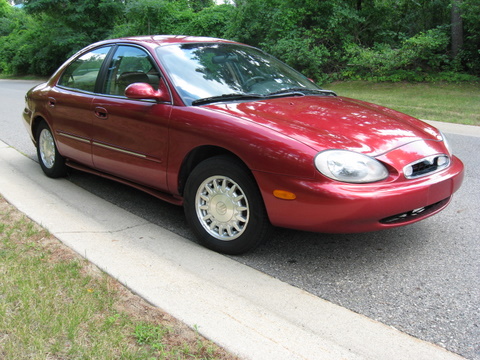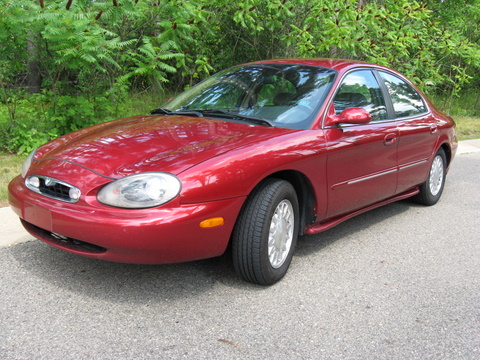 Her direct number is 248 231-7610. Please leave her a message if she doesn't answer and she will get back with you. Her name is Holly. You can PM or email me any questions and I will try to help you out as well. The car is in the Novi/New Hudson Area (Northwestern Oakland County). No trades, thanks.