·
can you hear the banjos?
yes i believe it may be time to pass on this badass hog. it does obtain break neck speeds of about 27-30 mph but is easy to handle runs great everything works but kill switch but can shut off with key good shape ive rode this hunny alot of miles but just putting it out there to thin herd. id replace tires due to weather checking but other than that ride this sweet sweet hunny into the night. i had to quit riding it due to the large number of women running me down i almost got trampled a few times but the pure raw untouched power pulled me away from the fat girls.
id like to see a trade for something else cool such as guns , jetski,or usefull thing for my house but if i have to put a number we will say $275 if it is something that i really want i have other BA rides in stable ready to run
pic is of crazy stupid burn out at cruise. it really doesnt smoke that bad just a little to fat on that run.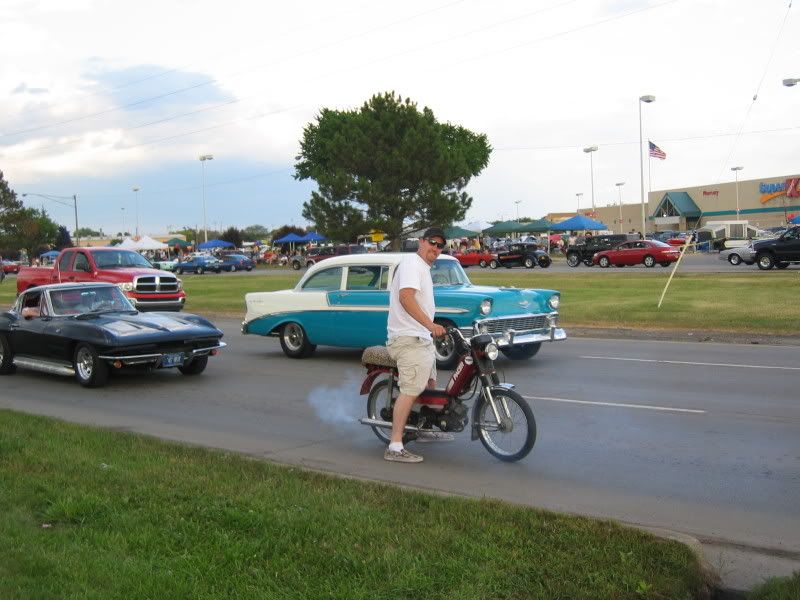 sometimes you just gotta ask am i cool enough, with this you will be everytime