1985ish Ford Ranger
*Truck has all lights and blinkers, was registered.
Located 20 Minutes south of Houghton, MI
2.9L, 5 Speed, electric t case, Dana 28/7.5" rear
Runs and drives
Stripped for weight savings
Relocated tank for ground clearance.
Solid Truck, nearly rust free cab.
Welded rear axle
C-Clip eliminated in the D28, heavy duty u joints welded to shafts.
3" Body lift
Doved Front end
Bobbed rear end
Battery in Cab
NEW:
Clutch, pressure plate, flywheel, starter
Shocks
Wheel bearings
Brakes
Exhaust
Head gaskets
Plugs, wires, rotor
Engine still pings under load and overheats. I changed the head gaskets, but this didn't fix it.
Needs snorkel finished, and few other odds and ends. T-case must be put into 4x manually from under the truck.
Had a set of 33" Boggers with ~40-50% tread (but never cut) that were ganked by another wheeler up at Tech. If I can't get them back form him, I'll sell the truck for $100 less.
Oh, and the windshield got broke when the hood flew up on me. (Needs hood pins)
$450
You can message me on here, or call 623.512.2931
DanO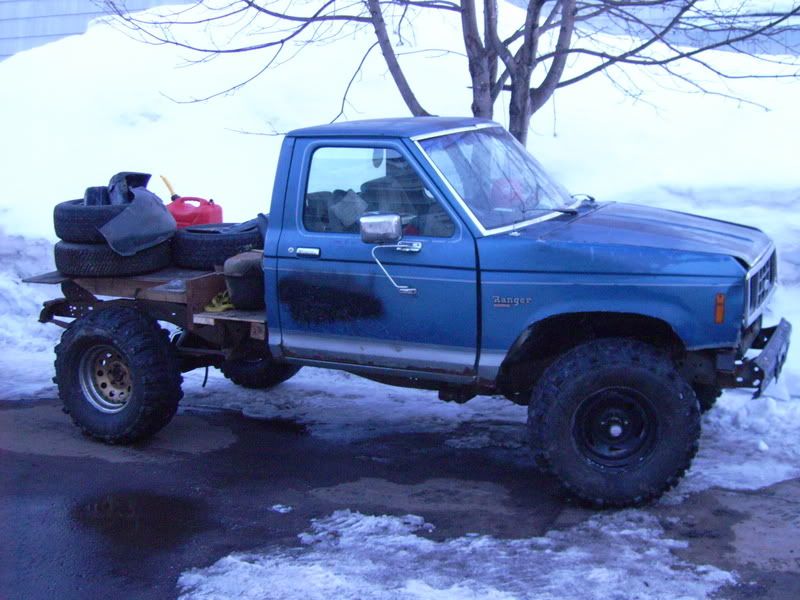 I cleaned up the bed, added tailights and exhaust since these pics.