Rig update...
Mounds run after the air lockers and steering knuckles.. Little late on the posting.
https://www.youtube.com/watch?v=YH8-bmDKEmw
Then it was a harlan trip that I got to take my dad with me.. First time he has been wheeling in my rig since this: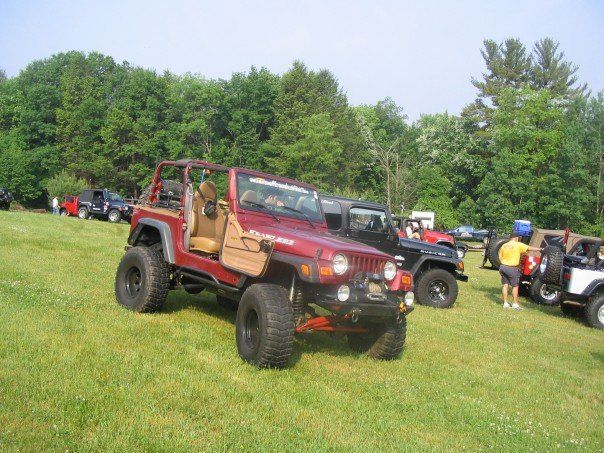 Then here are some pics and videos from that run..
Can opener... Not the line I was going for.. LOL
https://www.youtube.com/watch?v=AE-1RHX-4wg
Lions Den...
https://www.youtube.com/watch?v=YPE9iyXKKJE
https://www.youtube.com/watch?v=tWzo0Z3DYHY
Broke a 300M rear axle shaft which was BS....
Then went to ohio, little flop which went to small fire on the Jeep as trans fluid poured all over the exhaust.
Which then lead to the removal of the TH350 for a built 4L65E with hardened input/outputs.
I have had some fuel issues, so I dumped the corvette pump/regulator for a intake unit and has been running great..
Wheeled a few other places, broken some other parts, have few factory lines in the TJ body now.. Been a toy..
OH, and I bent more 8-bolt H1 wheels, so I built a new set of 12 bolts with 1/2 round stock on the inner bead.. I hope I don't damage these now..
Ok, I'm out.. More wheeling to dooooo....!