416-8 Wheelhorse tractor with 42" deck and 42" snowblower. It has a new drive belt, clutch return cylinder, newer battery, new 2-link tire chains, new rear sleeve hitch (and regular hitch, too) and it is overall in good working order. Engine burns some oil, deck belt just snapped on Saturday and hasn't been replaced (it was a bit old-n-dry...). It starts easily, runs smoothly, and is a nice tractor. Paint is decent, with only a hint of rust on the seat pan and some discoloration on the hood surface. Rear tires have OK tread for grass cutting, and fronts are getting a bit shallow. It was checked-over, tuned-up, greased, and the drive belt and electrical work was handled in March by the same dealer that sold it originally.
I bought this tractor with the hope of using it to maintain portions of a historic cemetery that I tend to, but just I don't have the time to do this, so I'm re-hiring the lawn service to do it for me for the rest of the year. The tractor is located in East Lansing, but could find its way to Livonia for pick-up if a time that works for everybody can be figured out.
I'd like to get $850 for it, and can include new rear tires (unmounted) and an extra set of rear rims (i was going to put AG tires on that set...) if desired. I'm not terribly interested in trades, though I'd entertain a partial trade for a Troy-Bilt/Craftsman/MacKissic/etc. gas-powered leaf shredder in good running condition.
Pics below are from this past winter with the old, crappy tire chains on it: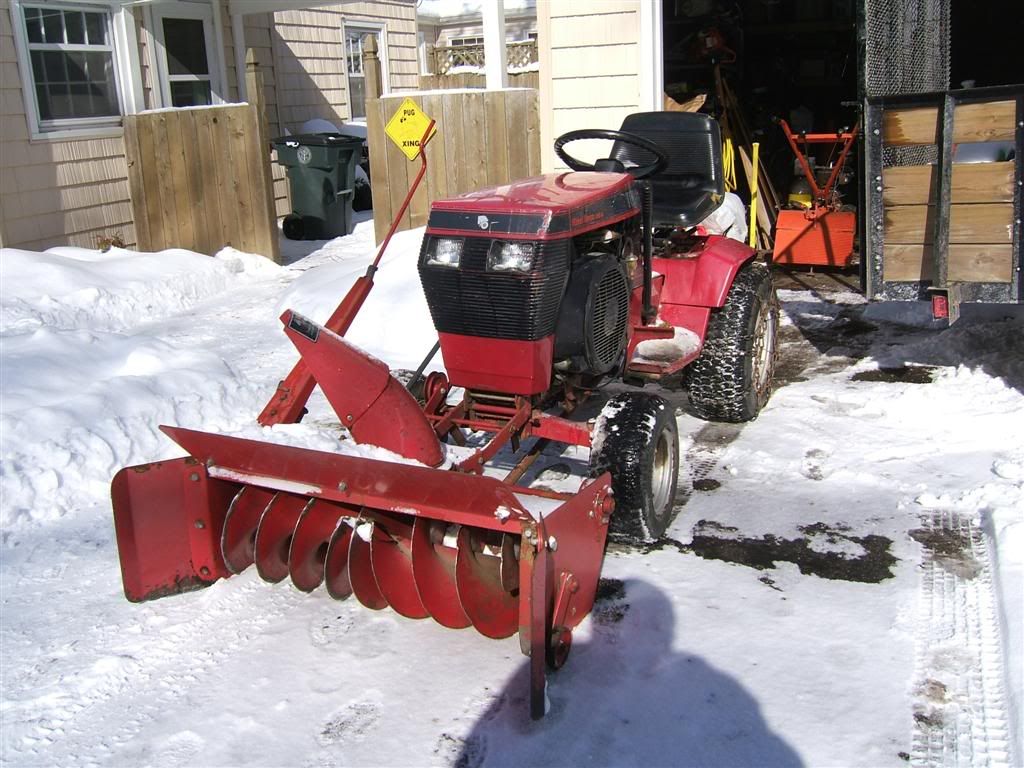 From last Saturday: