Well I picked this up over the Summer after my Grand Cherokee took a dump on me. It was pretty much stripped of all the interor parts and a bunc of ther things as well. AMC 360/TF727/NP29 and Dana 44's just like them all. It needed some work done to it like most of them do. Floors were in good shape only had one small hole in it. Could fit a fist in it. Put a Stock 4 bbl carb on it and a Edelbrock.
I Drove it for about 3 to 4 months as it was. Took to on bog and it did great. No issues at all. Then in December the rear axle started to make a grinding booming sound. Plus I can tow with it because it sits to damn low. So I started to make it a better.
Pulled the axles and put a HP44 in the front and a 14 bolt in the rear. Flipped the rear shackles, addet.
Need to take the rear shackles off and put stock ones back on. Sits a bit high in the rear and they are almost vertical. I willend up doing it to the front as well, I think not sure yet.
How it looked after I got it home.
after SOA and Axle swap with it sitting on 38.5s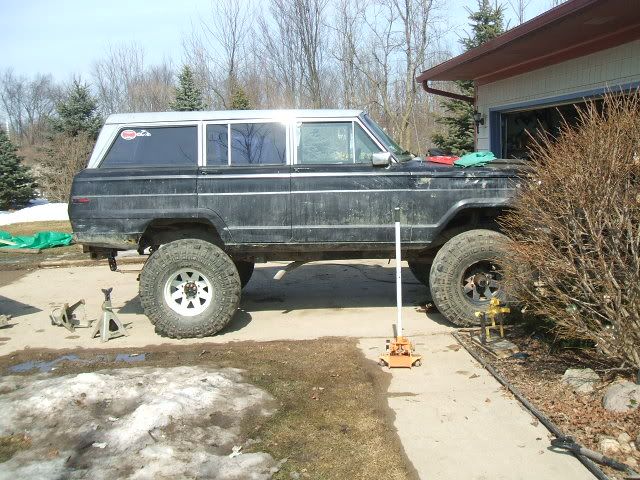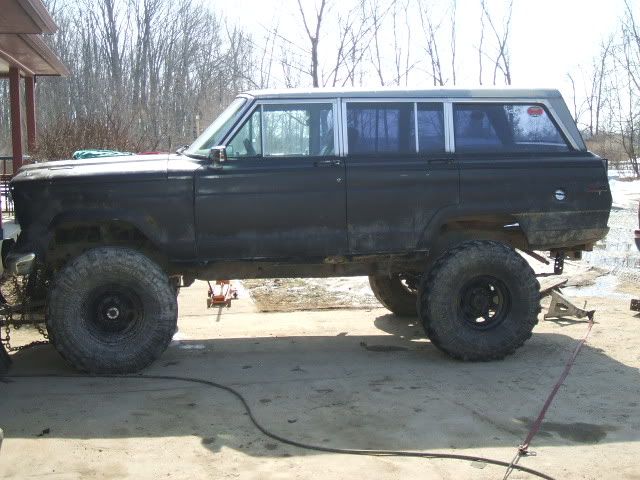 with my new doors, front clip and 35's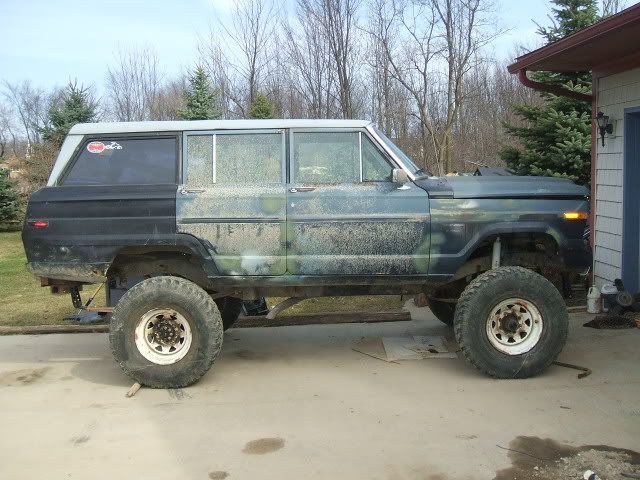 Seeing how well it will flex? Does damn well if you ask me.