Picked this up for my brother today, he just started drivers ed this week, but has been wheeling(and my dad lets him wheel his TJ offroad) for a few years now, and wrenching since I got my Jeep, so this is a good start and first car for him.
93 ZJ Limited, 4.0(replaced <30K ago), auto, NP249(w/ dead vicious coupler), Snazzy tan leather interior with power EVERYTHING and overhead console. Some minor rust issues on the fenders and rockers, but the undercarriage is immaculate.
bad: has some kind of noise in the front end(I honestly think it's just a shot wheel bearing/hub assembly), needs brakes, and the doors don't like to shut and the hatch won't open, might need a brake booster, slight DW issue(didn't happen at 50mph on the way home, but he said it happens if you hit a bump at 65 or so)
Picked it up for dirt cheap, I actually kind of felt bad buying it so cheap from the guy, he seemed kind of bummed to see it go.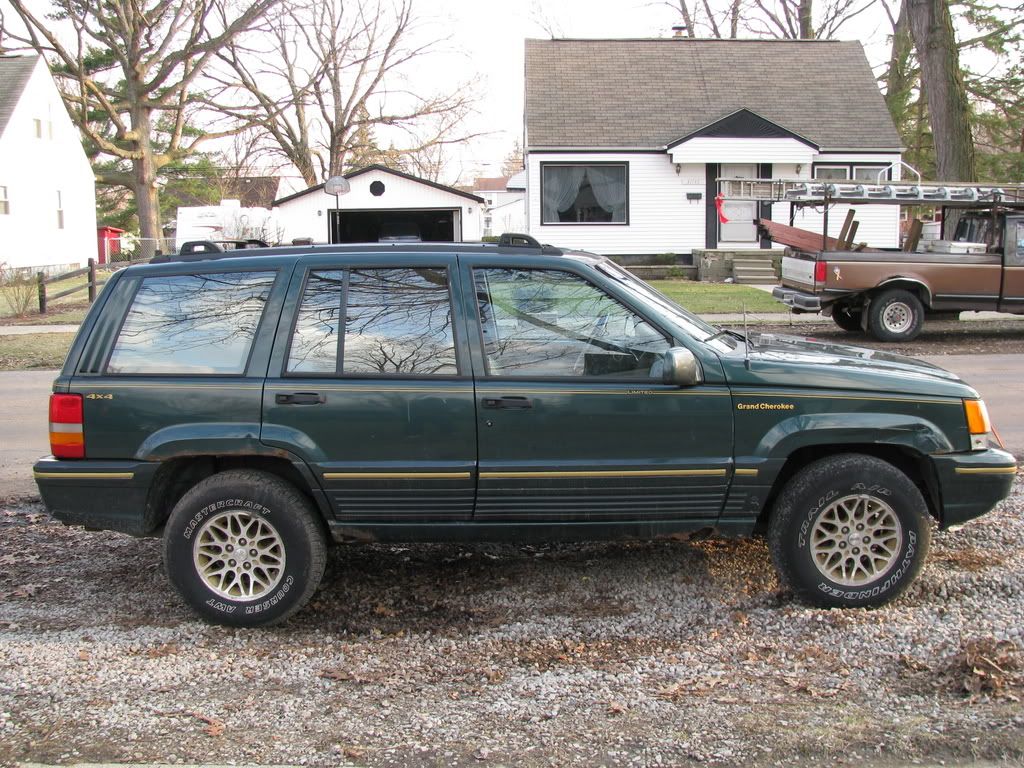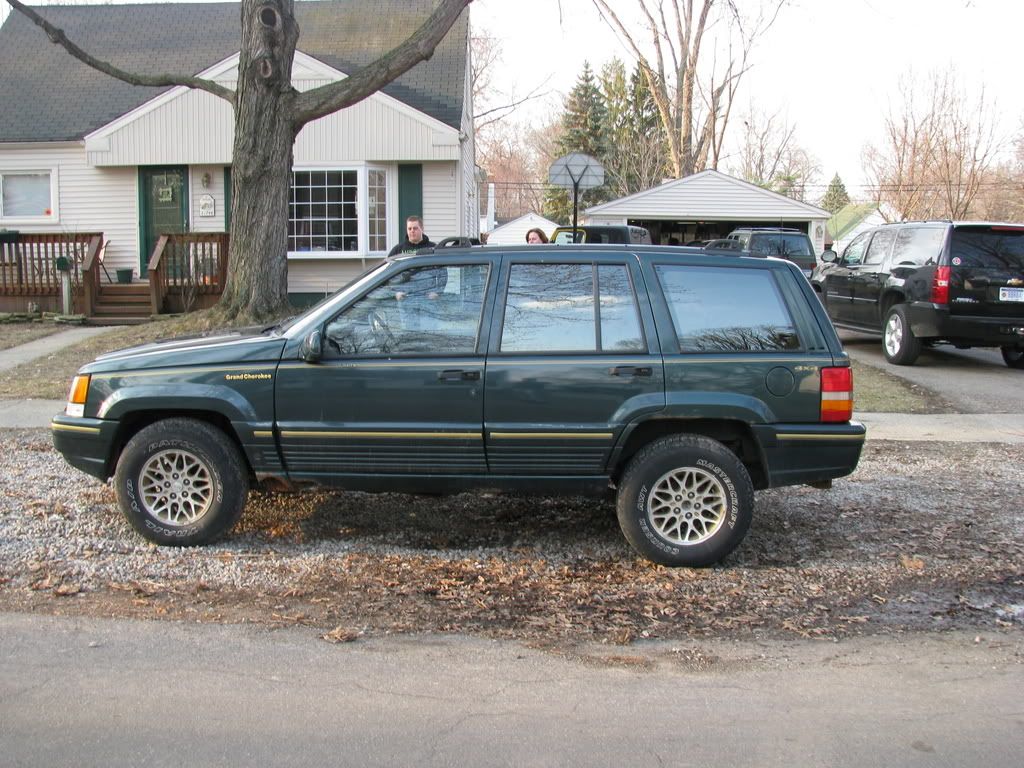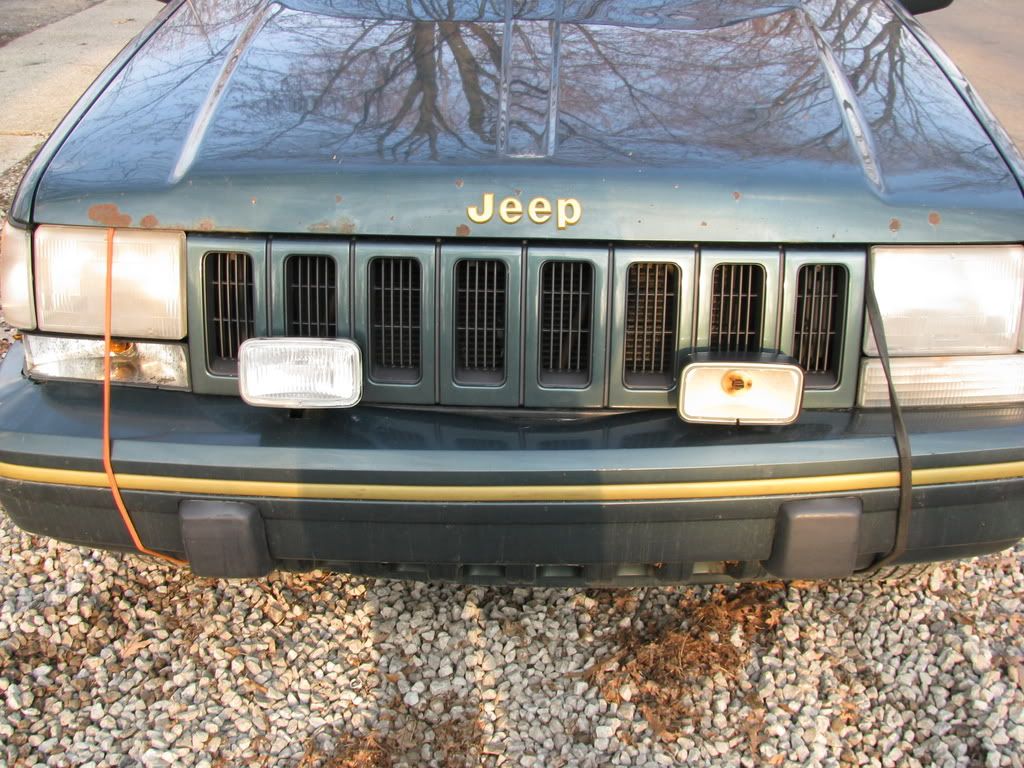 The front bumper and fogs were taken off soon after the pictures were taken.
Plans:
Make a bumper with tow points for the front.
Fix the rocker rust and trim the fenders and maybe paint from the trim line down flat black.
2" BB
31's with black steelies
probably a 231 upgrade in the future.
This is his first car and will be under a serious budget for a while, but hopefully some cool deals will pop up.