Hey gang. Im cleaning out the barn here and thought Id post this and see if anyone is interested.
Its a display case, 40" tall, 2' deep on each side of the L and 4' long on each side.
None of the glass is cracked, the wood is in so-so shape. Its been sitting out in the barn uncovered for several years, this is what it looks like after a few minutes with windex.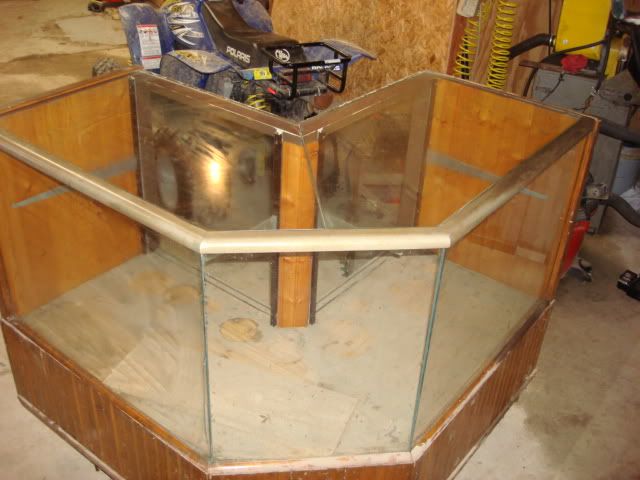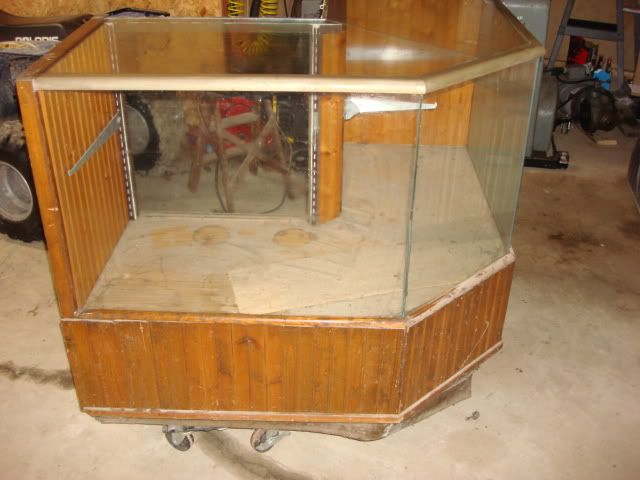 Theres also some hidden storage in the base of it.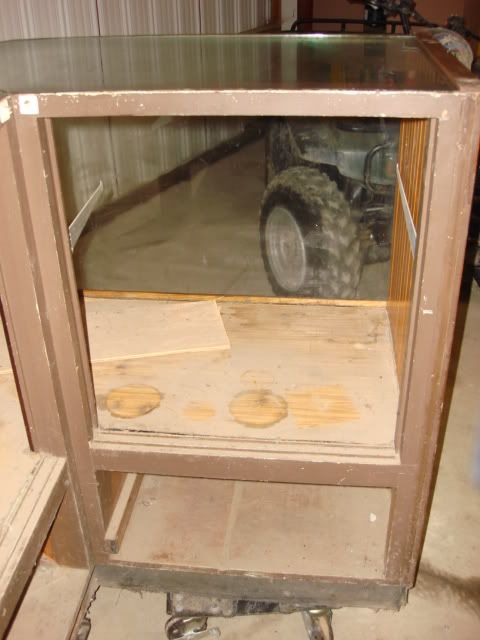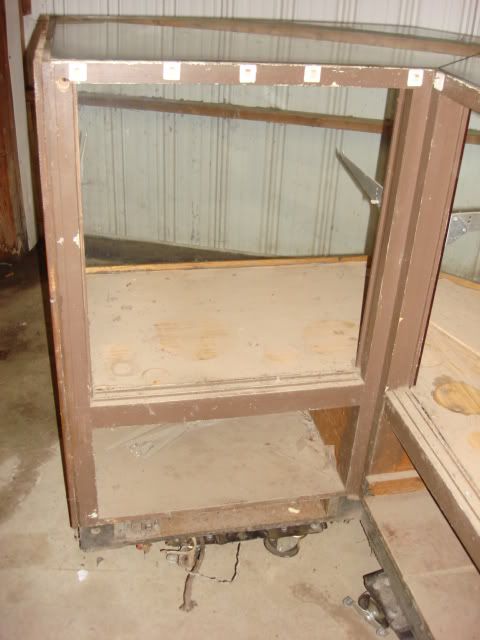 NOW FREE!