I started with a stock 93 jeep cherokee. I picked it up for 340 bucks but it had some problems. It needed a radiator and header panel. The t-case was junk and the floors were gone. The exhaust maniflod was also cracked and very loud. I got it trying to build something capable on the cheap. This is the day I brought it home, last August.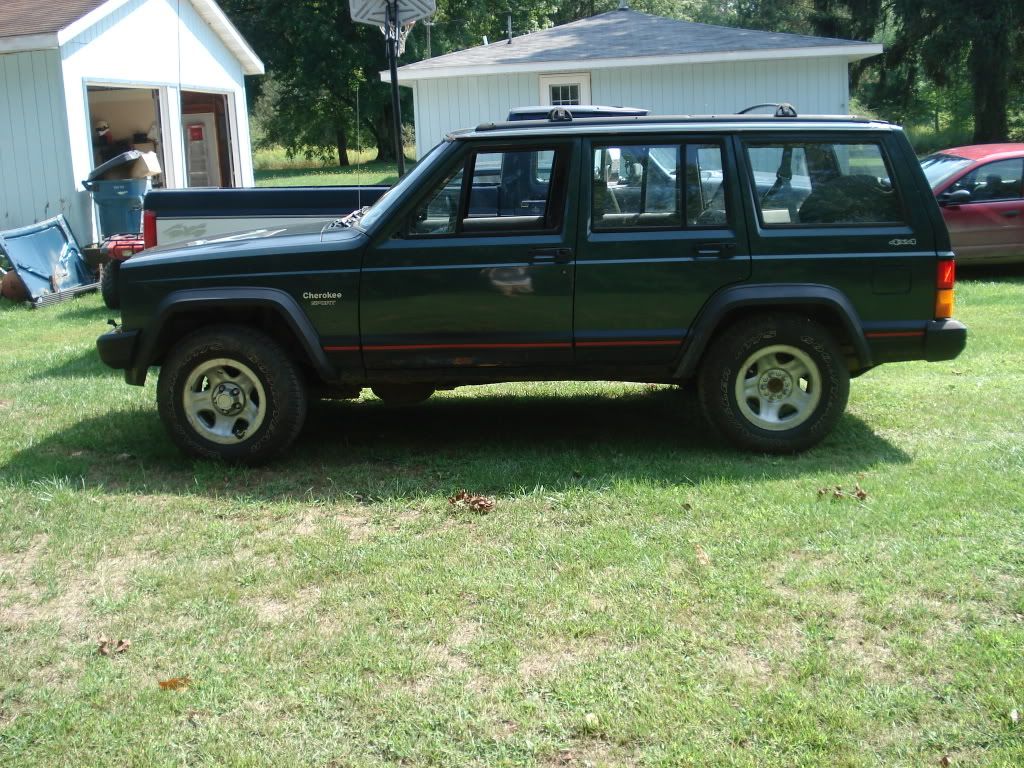 My buddy (Bigyj) picked up a cherokee for scrap so i got the radiator, tranny, t-case, driveshafts, axles for 100 bucks. Heres the tranny and t-case,.
Picked up a 4.5 inch lift for another 100 bucks.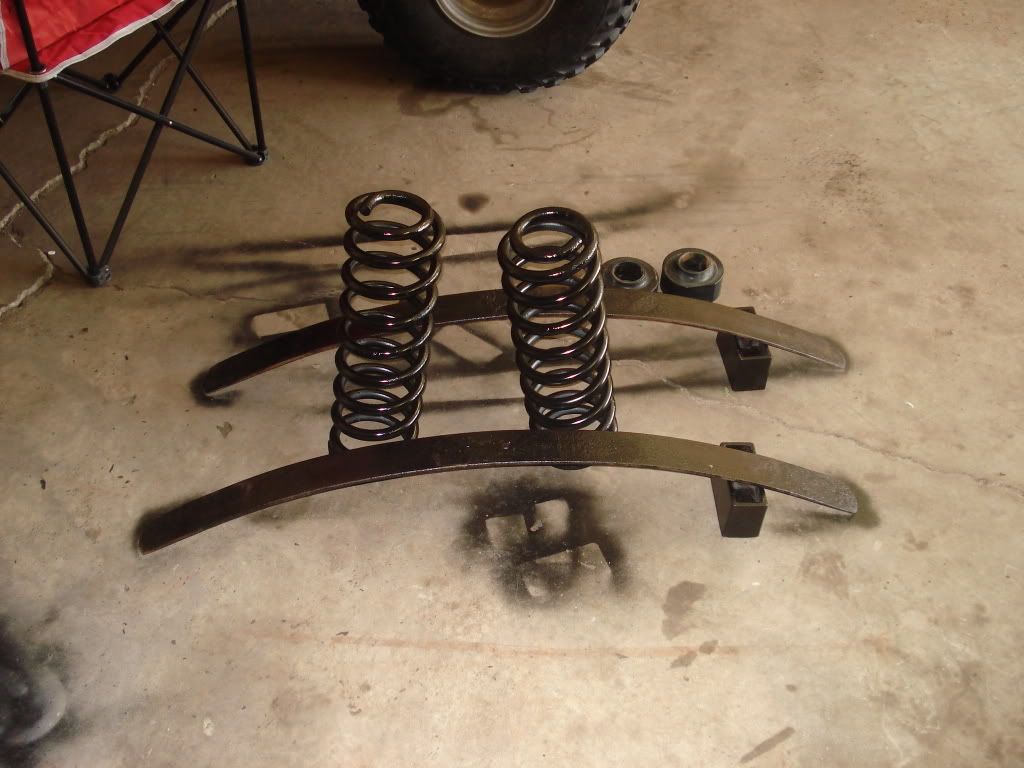 After the lift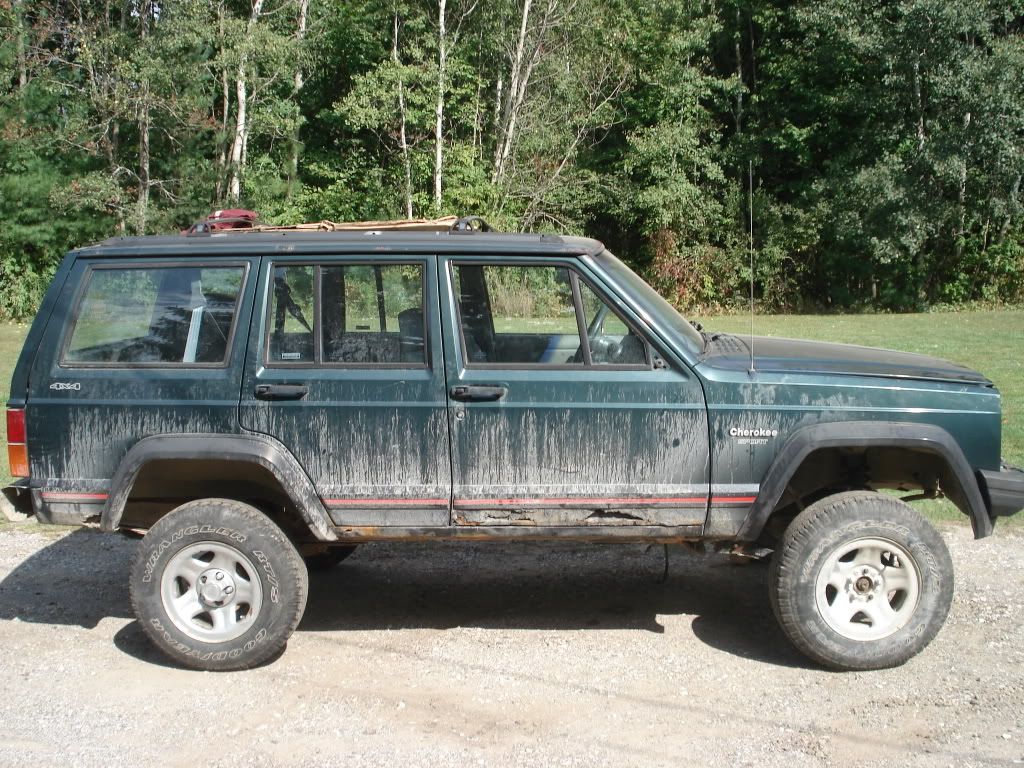 Picked up a pretty decent set of 33x9.50 bfg mud terrains for another 100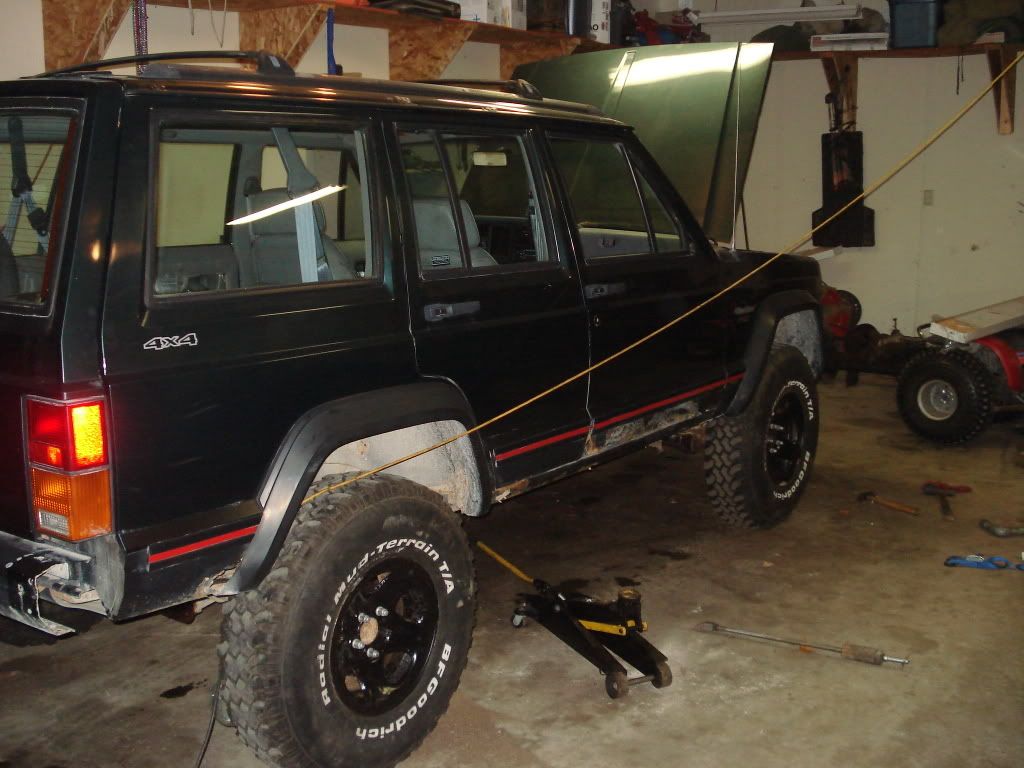 After wheeling it a few times i decided it was time to do something about the floors.
Heres how it sits now.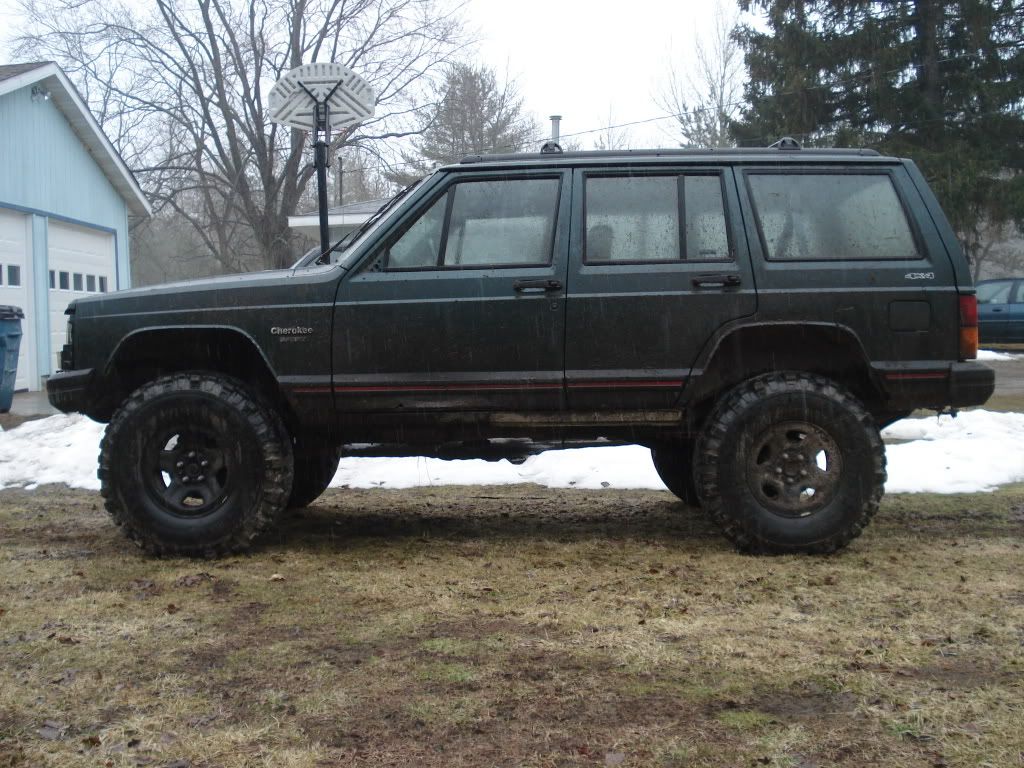 The build sheet,
340 for the jeep
100 for spare parts radiator, tranny, t-case, driveshafts, axles, starter
100 for the 4.5 inch lift
250 for little shit i dont remember.
375 for almost brand new 34 inch LTB's. ditched the mud terrains
20 for flowmaster
145 new shocks
90 adjustable trac bar
Free Cut fenders
Free welded rear end
I am pretty happy with it so far. Need some sort of locker in front. It does really well for the money i have in to it. I'd like some new bumpers and a winch also but i'll deal without it for now. Special thanks to Bigyj and
fabricator for hookin me up with some killer deals. Let me know what ya think