Here is an old picture of my truck with the grille off. I have removed the mechanical fan and replaced it with these two pushers which have done well in keeping it cool so far. I need to add a power steering cooler to my truck now that it has hydro assist and am not sure which option I should take, given what I already have.
Option #1. Add a dedicated "radiator" type cooler with a fan somewhere on the back side of the radiator. I have 4" of depth and a 16x26 radiator, so space is not a concern until I do a V8 swap (some day). I know this should cool very well, but I'm concerned that the fan motor may block the air from the pushers. I've never seen anybody with pushers and pullers on a single radiator. Thoughts on this?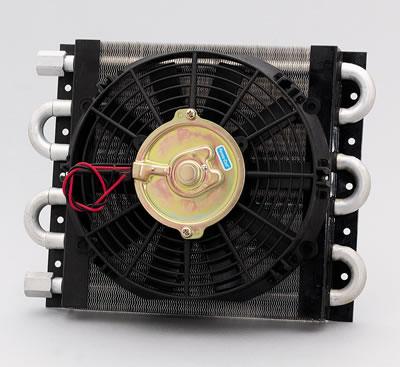 Option #2. Use a heat sink type cooler. The best place I can see to put it is between the frame and the body on the driver's side, roughly under the door. It will be very well protected there, but won't get a ton of air flow. Also will get coated with mud very quickly if (when) I get into some. I know being coated in mud will have an insulating effect. Not really anywhere I can see to put it under the hood.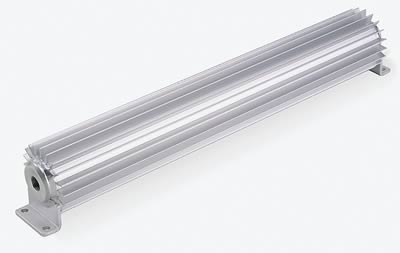 Option #3. ????