Another update:
I have been running a TBI off a 350 for a few years with a Megasquirt computer. While it was far superior over a carb. I still had some issues. I could never seem to get it to idle nice and I wanted more response and more power. When I pulled the engine to do head work on the 360 I figured I would purchase an EFI intake from Edelbrock along with their fuel rails. I did not have time to fully finish the EFI swap so instead I plugged the 8 injector holes on the intake, and put the TBI back on. It works really well for the year I used it.
I just got done hooking everything up correctly and re-wiring the computer and making it look nice. Tired of looking at the ghetto wiring. Anways, enough with the talking, here are some pics.
Using a Stock 5.0 throttle body
Powder coated the fuel rails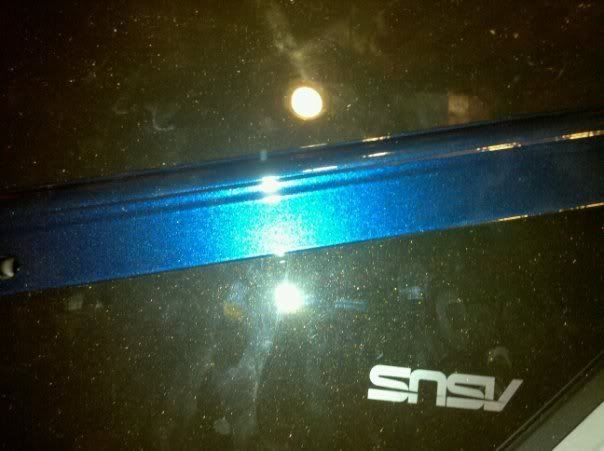 Finished for now. Had to head back to school
Still need to tune the fuel maps and the Air Fuel ratio targets. Other than that It will start and idle and drive, just runs very very lean. When I get more time to work on it I will wire loom the wires and take care of the electric fan wires. I'm wanting to wire it into the computer so I can just program the temps I want it to kick on and off at.