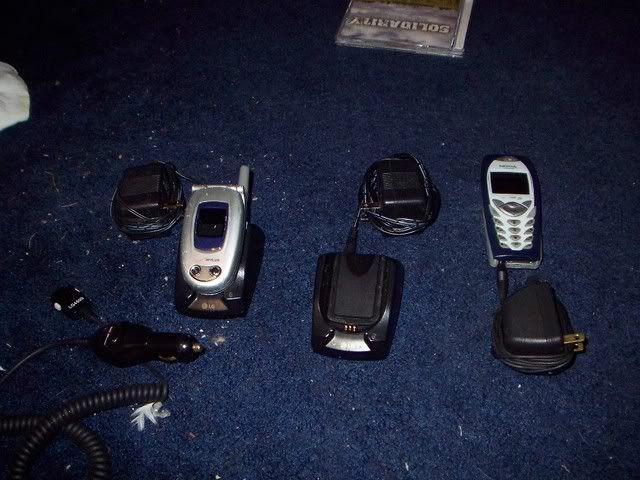 LG VX6000 phone with cradle charger - Functions perfectly, only upgraded because it was free, but it's a nice phone. A little scratched, but nothing serious.
LG VX6000 or VX4500 Car charger
LG VX 4500 cradle charger
Nokia phone with wall chargers. Works fine, it's a few years old though.
These are free, but a 6 pack of grape Propel would be cool.
I'm in Garden City(about halfway between Detroit and Ann Arbor). I can meet you between here and Schoolcraft College Livonia on Thursday before 1230 or after 430. Otherwise, I'm available most evenings.