I originally bought my 94 Wrangler 5 speed 4cyl. from my neighbor who had kept it in his pole barn for about 3 years because he no longer wanted to piss with it. The only real problems were the battery, alternator, and starter. I fixed these problems and had it on the road for about 2 grand. A few weeks after I got it on the road my brakes started having problems so I went through and replaced all of the front brake components (rotors, calipers, and pads) this put me in about 2500. I basically had a fine running jeep with full soft top and everything for a decent price. I drove it like this for a while but became bored and put a small lift on it and some 33's. Altogether lift and tires were about 400 dollars (god i love the internet for deals). And here's were I am now, tired of the lack of power from the 4 cylinder and am not upgrading to a 305 SBC which my friend is pulling out of his truck and selling it to me for 150-200 dollars. I've been doing prep for the swap for the past month and am at the point of needing to pull my engine. Here are some pics of my current situation: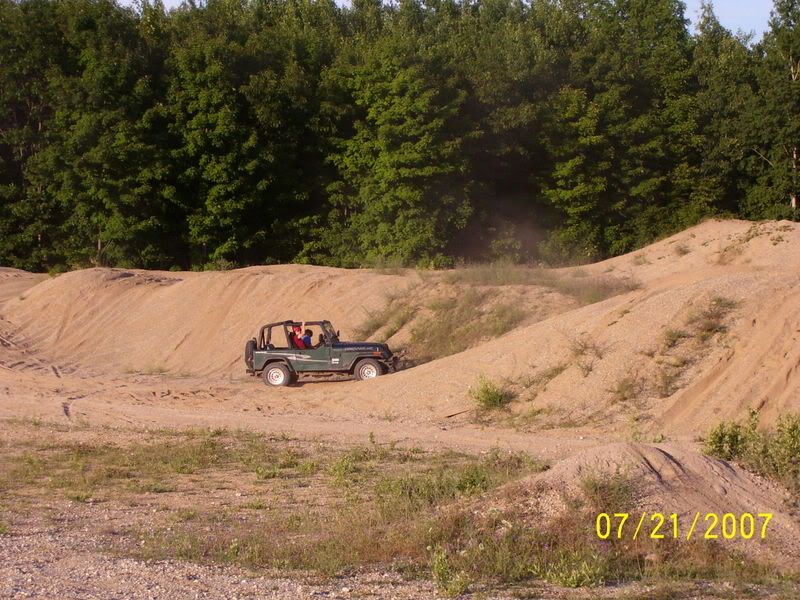 Before the lift and tires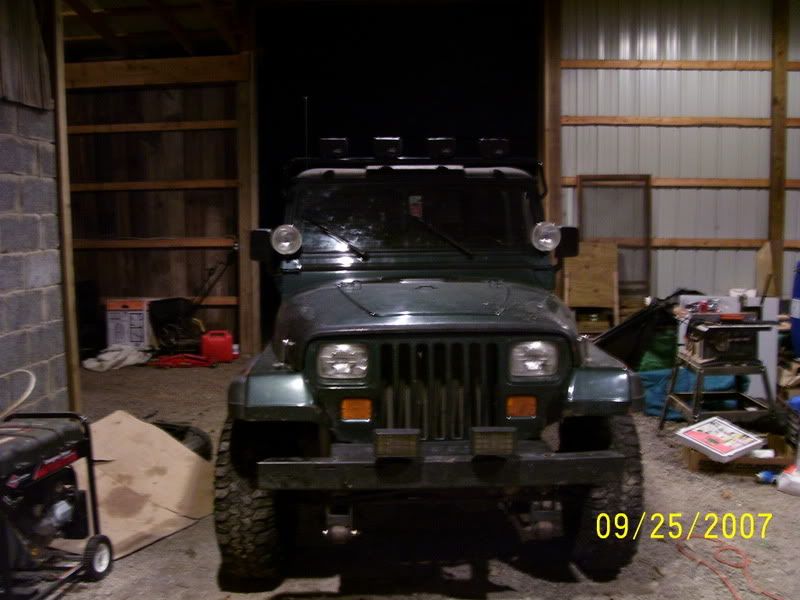 Before I started taring her apart
but with the lift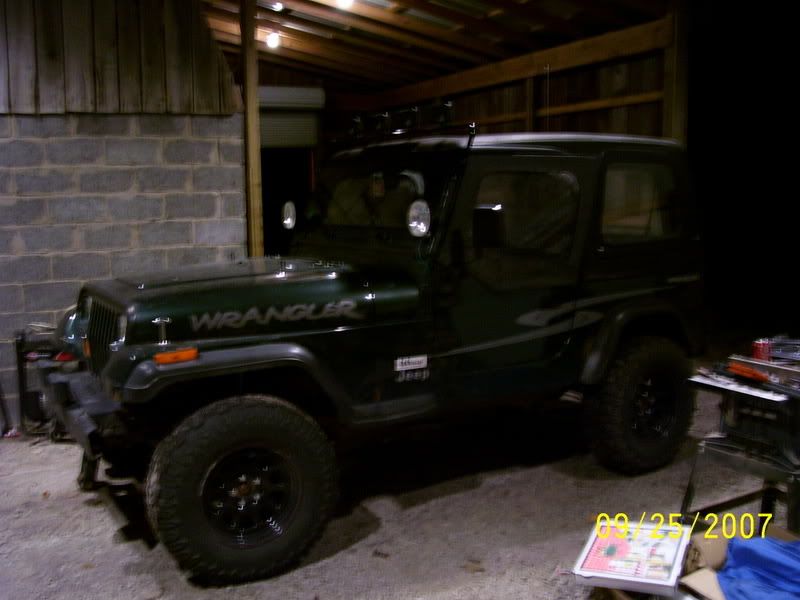 Another before pic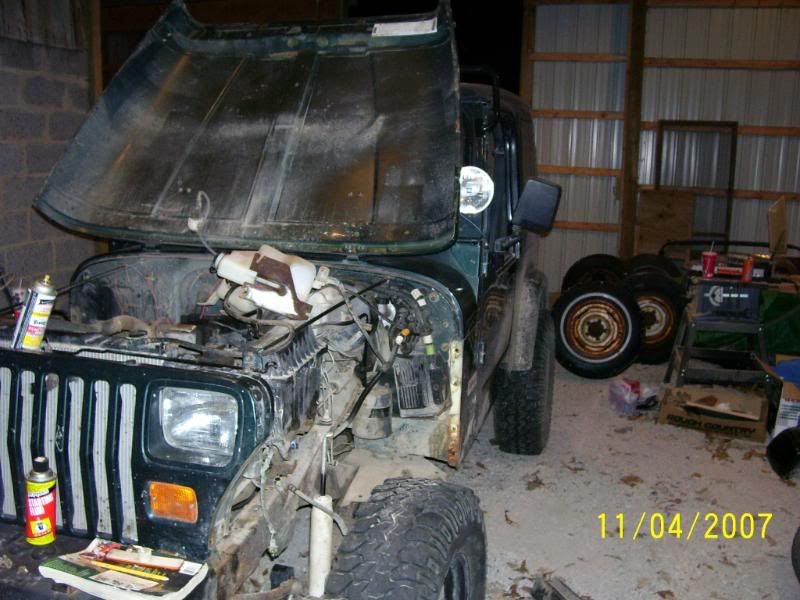 Fenders off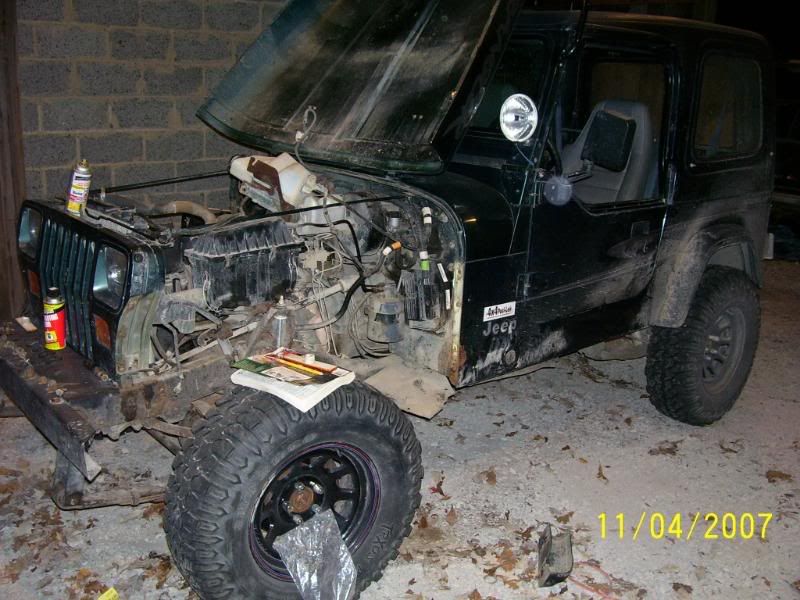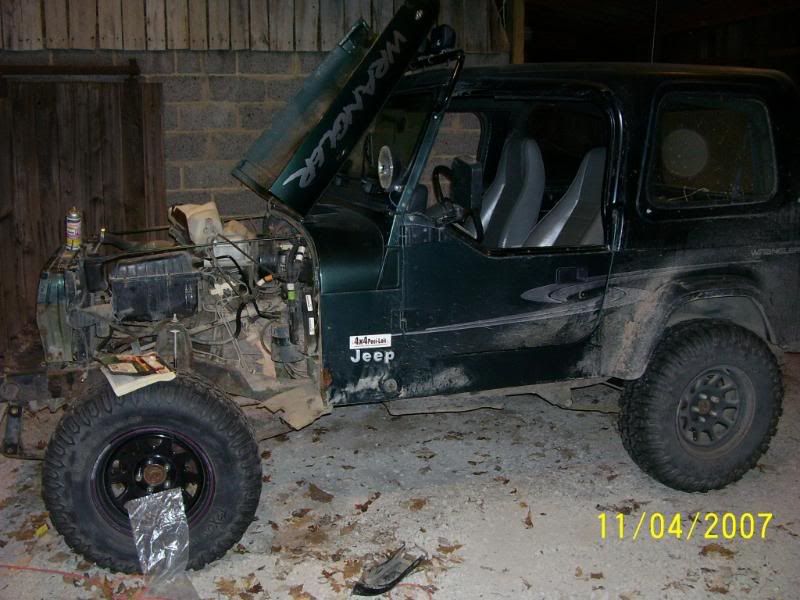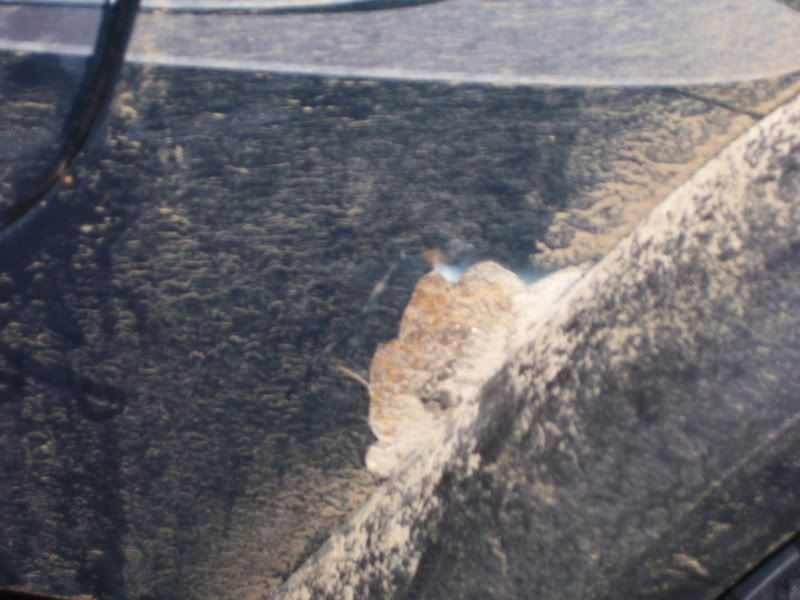 Some rust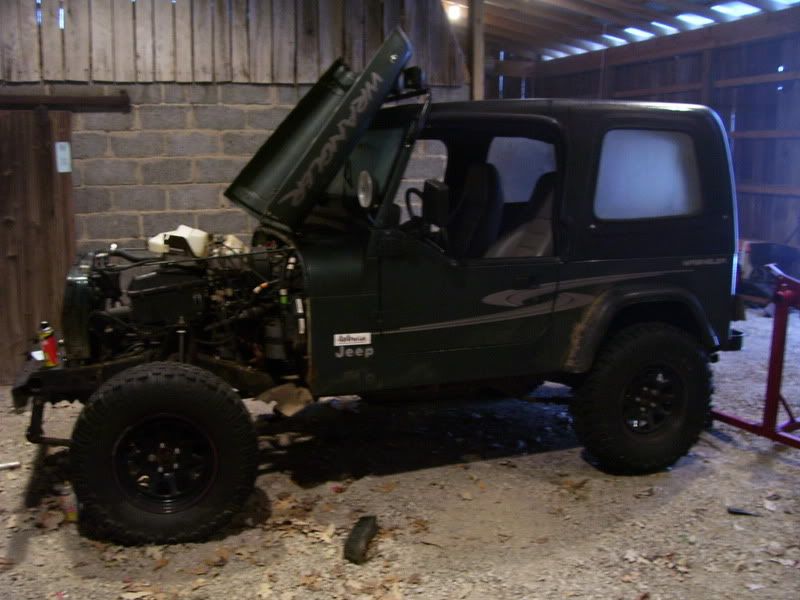 Fixing the rust
No Flares I think it looks better without them what do you think?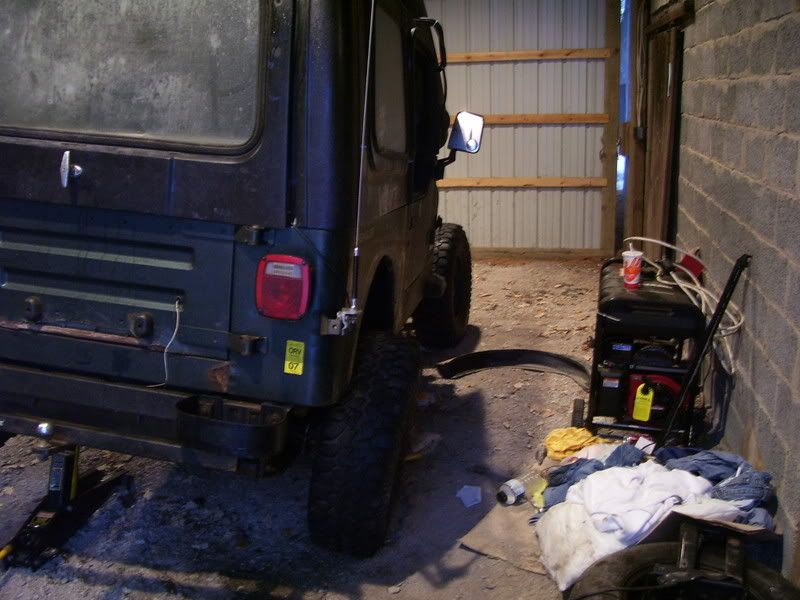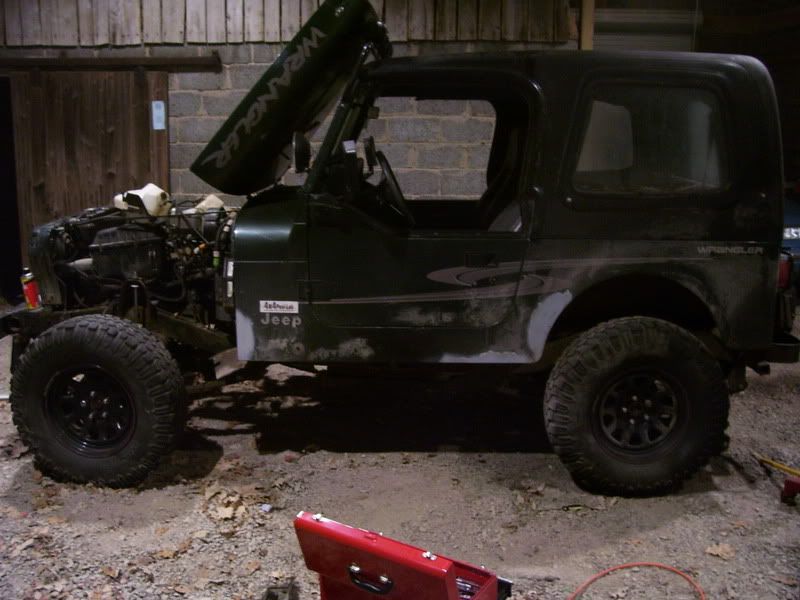 Rust Repaired (almost)
Let me know what you all think!