SOLD
2002 ZR 800 and 2000 ZR 600
The 800 has 52xx miles and the 600 has 49xx miles.
And here are a few pics.....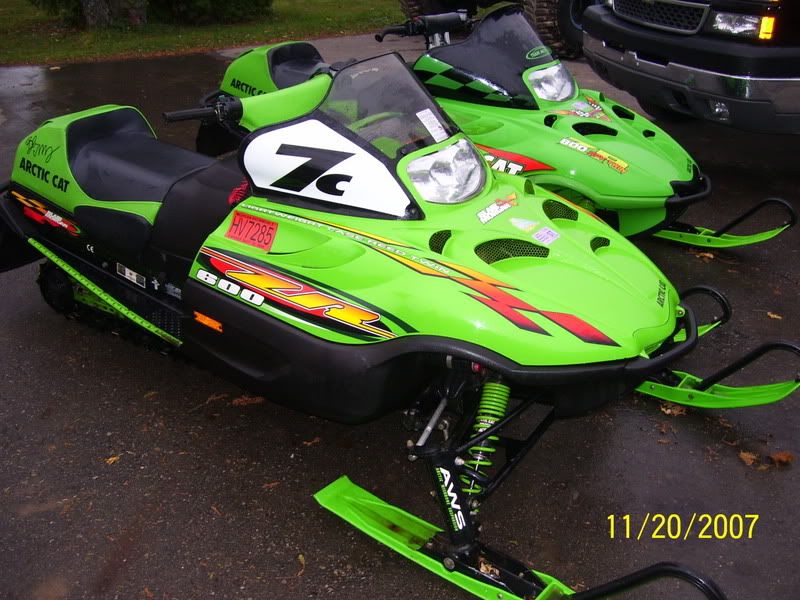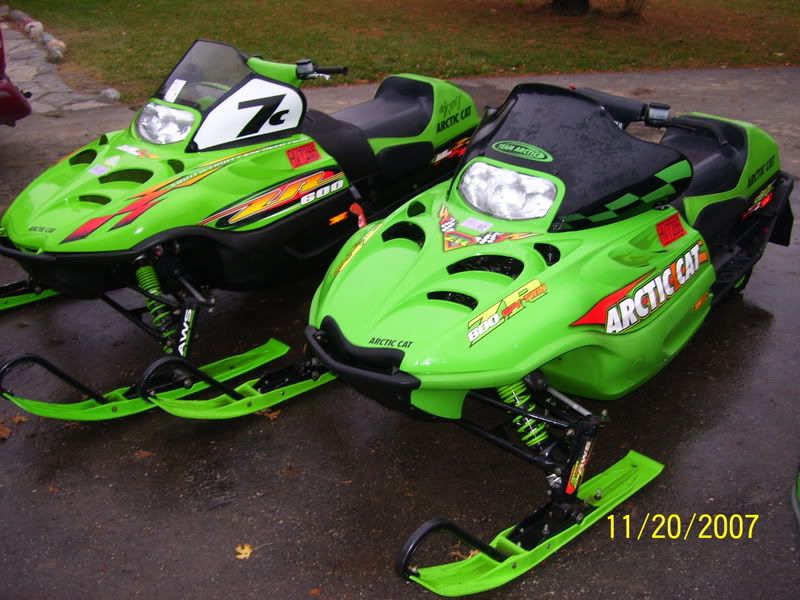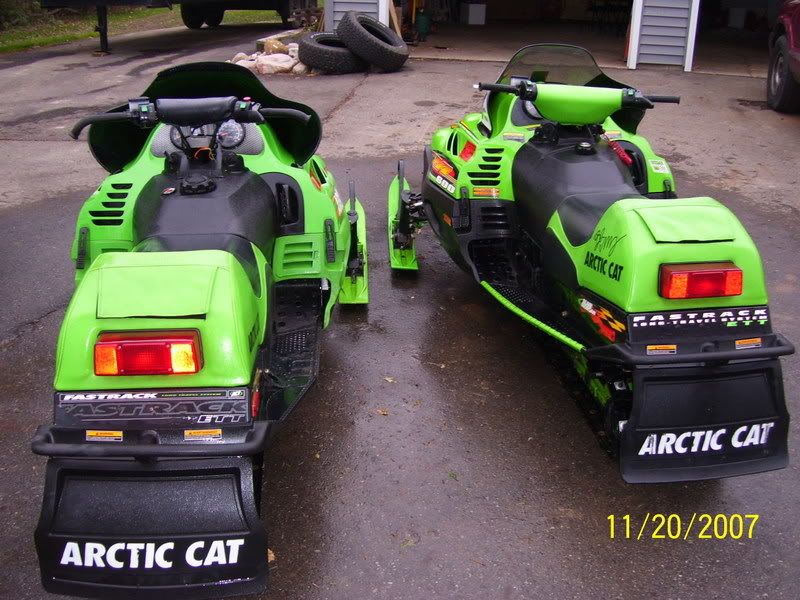 the 800 is studded (144) clutched, and has a low gear set.
the 600 Blair Morgan has adjustable fox shocks, and is studdded as well.
Problems....
800...hand warmers don't work...just a broken wire
600...needs new shock for front of rear suspension, and it has a whole in the track where a stud ripped through. Other than that both sleds are in great condition.
800---$1900 OBO
600---$1600 OBO