Tough call. Personally, I would guess $3000 for a steal of a deal, $4000 for an ok deal and $5000 if its nicely built. I don't see anything high dollar on the rig, unless it's hidden in the engine or like you said the extras are top notch.
I would inspect the welds for quality. Check the frame for rot and look for general signs of booty fab. Unless you are buying for bargain basement prices, I would want a compression test and vacuum test on the motor to see if its truly built to the hilt and healthy.
Are those rear ladder bars in the pic? Cage looks semi-custom, so it'd be good to know what it's made of. Look for signs of kinking on the tubes.
There is a casting on the block that will say for certain you are getting a 401 and not a really common 304 or 360. AMCs that hit revs have been known to break rocker bridges or bend pushrods and not be running on all cylinders so a compression test should catch that.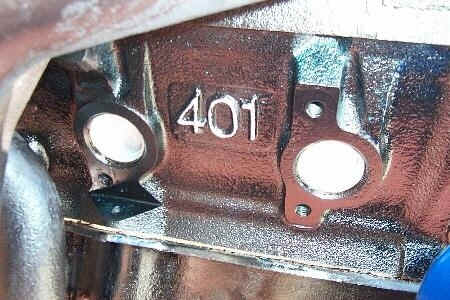 Most common transfer case with a AMC TH400 is the QuadraTrac. It has passenger offset both front and rear. Second most common is Dana 20 using a factory adapter. Still pass drop up front, but centered rear. That would be your hope unless they went with a custom adapter.