96 xj
NO RUST
ENGINE:
-4.5L stroker (will run on 87 octane)
-flowmaster 2.5" exhaust
-~10k on motor, good strong runner
BODY/ CHASSIS/ SUSPENSION:
-4.5" lift, rusty's leafs and coils
-homemade x member and long arms (2*.25 DOM with RE bushings and adapters)
-new bed lined floors ( i also have the carpet, it just needs to be vacuumed and washed.)
-custom front bumper with weld though clevis mounts
-d30/8.25 combo, d30 is locked
-paint is good, but dented, there are some spots on the hood and rear quarter that have the clear coat beginning to come up, just needs a good wet sand and some clear shot on it. no rust on the body except for a small patch above the roof rack and a really small spot of surface rust on the lower rear quarter
- pro comp 32" tires with rock crawler wheels (tires have about 60-70% tread on them.
- removable doors
-optima red top battery
- new alternator, starter and steering box.
- 1.25" * .25" dom custom tie rod
- class III receiver
BAD:
it has a severely cracked windshield that i can fix before the sale.
could use unit bearings on the front axle and a new front ds but it is very drivable.
this jeep was used as a daily driver, and weekend trail rig. it was off roaded but maintained extremely well. fluids changed after every run, synthetic oils. along with a through wash and wax with professional grade Teflon wax.
i am looking for a YJ or a TJ that will be equally comparable to my rig. (preferably 4.0L with either auto or manual trans)
price: $5000 obo (not really interested in selling out right, but rather trade for above)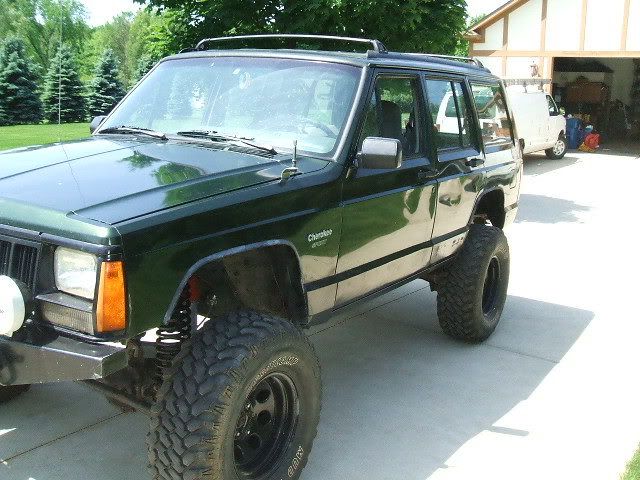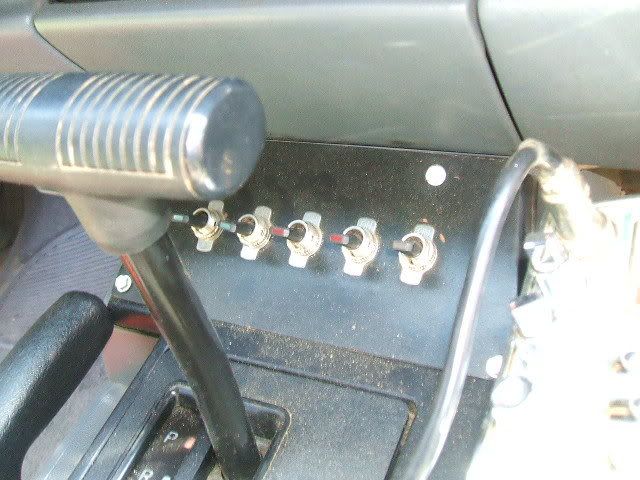 jeep was always green, i painted the foor red because it was free paint