Well i went to george's to put front brake line on.. now he needs 2 rear wheel cylinders.. but w/e... Just thought id take a few pics and post em up.. Enjoy.. Mike
Specs.. Mine Sally(green) 1986 Bronco ll, 2.9L, FM146, BW1350 manual t-case, all from 88 ranger, 3" body lift, 9" suspension lift, SAS d30, 4.10 open, sping over, custom high steer, yj rear leaves with one s-15/jimmy leaf added, 8.8 rear, disk, 4.10 welded, 33x12.5 wally mart specials.. 15x8 wagon wheels, odgreen paint and a few extra horns lol..
George's.. Ollie.. 1990 Bronco ll, 2.9L, a4ld rebuilt auto, BW1350 auto t-case, 3" body lift, 4" suspension lift, stock d35 front(yay) 3.73 open, 7.5 rear, 3.73 posi, pretty good body, 35x14.5 super swamper tsl radial's, black 15x8 or 10 d-windows...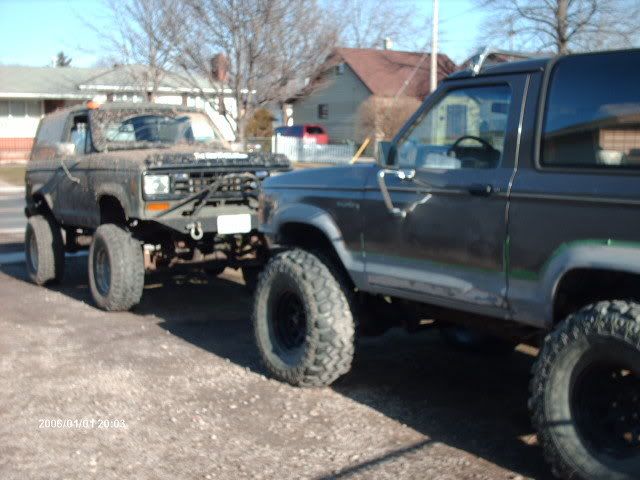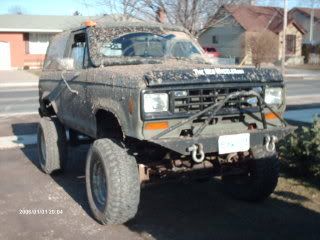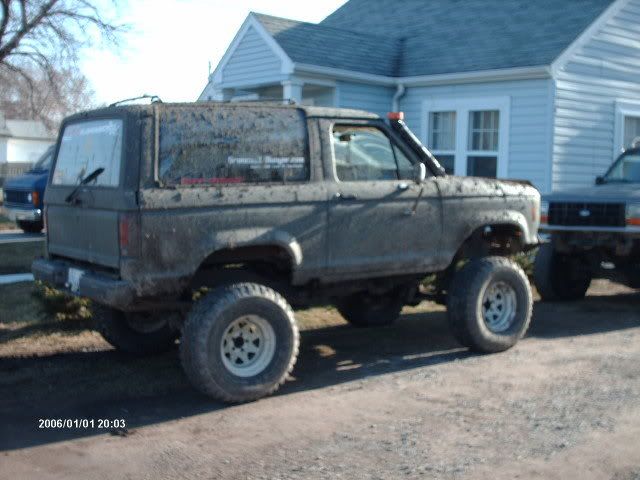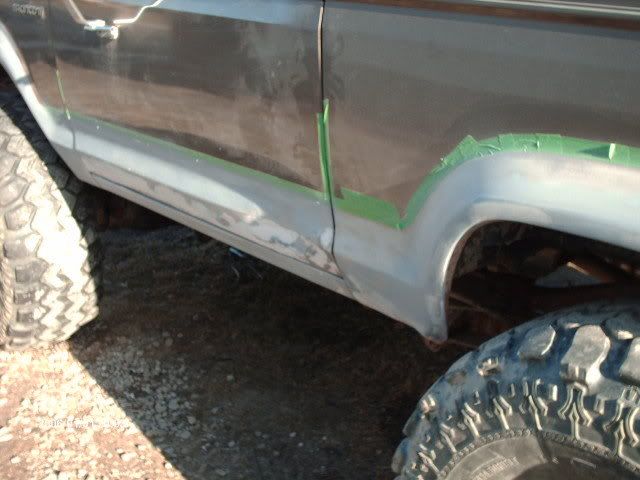 O yeah we have the only lifted b2's in windsor(our city) with 220 000 ppl.. a few other stock ones..