Well Ken got his jeep back today, brand new carb, wires, cap lalala.. runs great now.. also electric choke..
And i am pretty much done my sas, just need front drive shaft.. so we took a few pics.. Oh yeah i hate my welded rear.. gonna get some opens spiders next week. Cheers Mike
Oh and we both have 29" front ground to rocker lol.. but hes on 35s, and im still on 33s..
Enjoy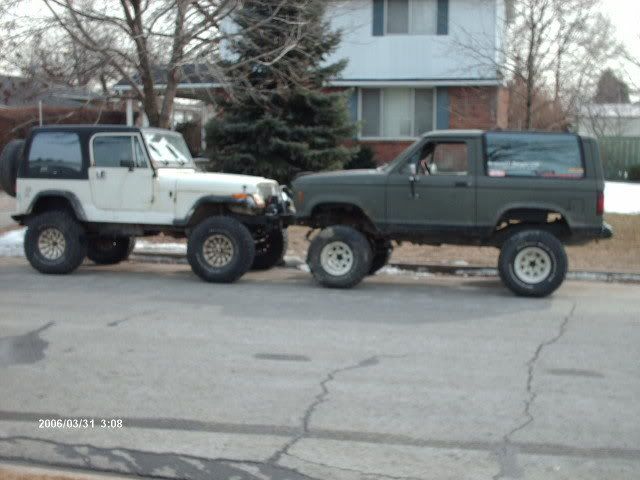 Robs Blazer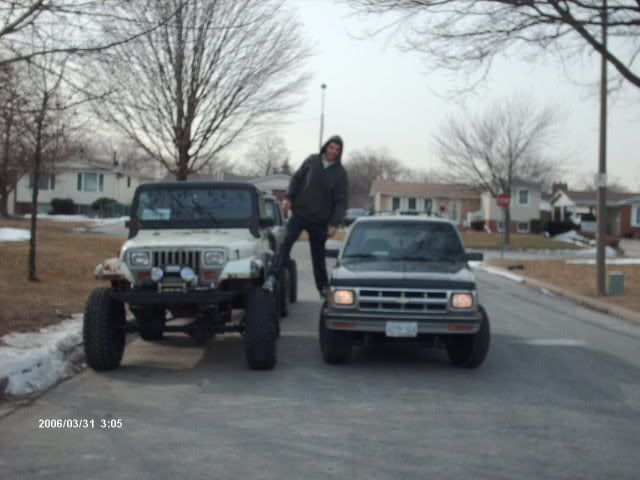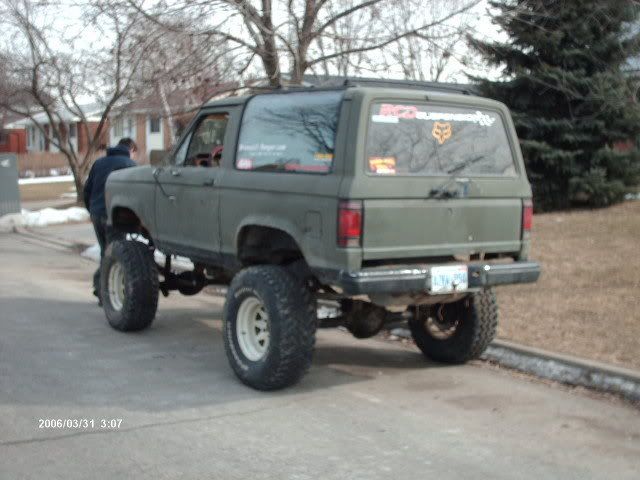 My temp steering.. and shit..