I have a 2.5 TMaxx that has 10 tanks run thru it. No probloes with it al all.
I have done a bucnh of stuff to it as well.
Rear Spool, Rear AL bluck heads, Rear AL Body/Shock mount. AL shocks with a heaver oil in them, AL Side plates, AL Frame Rails, AL Chassie (Smaller than Stock) New Gas tank, Two sets of stock tires, Better Muffler and RPM Bummpers. its bee converted to Pull start.
have a Gallon of Traxxus Fuel, Glow plug warmer, Silverado Body (Silver and still not all the way cut out for the TMaxx), Contoller.
I would like to get 300 for it. Or trade for a set of AL 15x10 5 on 5.5 rims or a winch 8-12lb one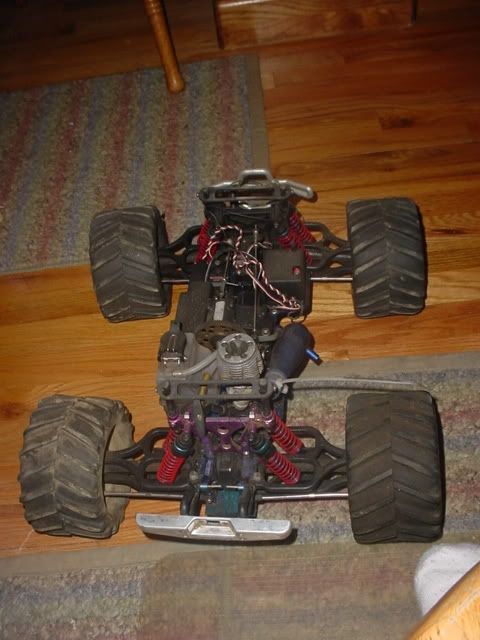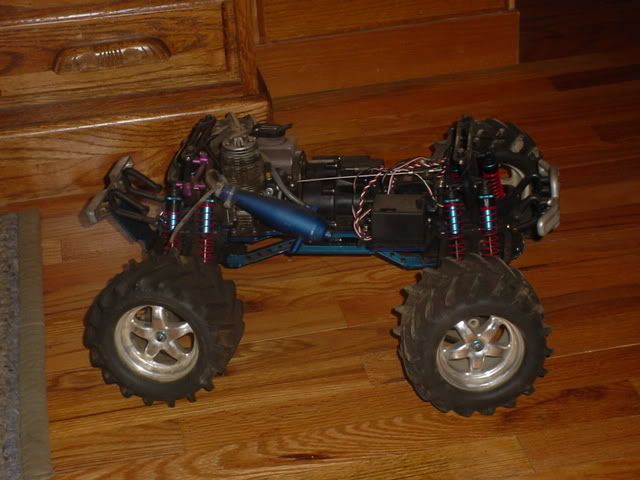 I am posting it here and a few other places befor I go eBay and get rapped for charges